5 superhero-themed smartphones for comics and movie fans
7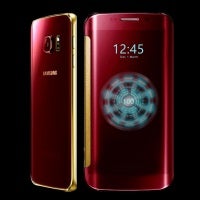 There are hero phones, the ones meant to propel a smartphone maker into market domination. And then there are superhero phones, which are very much like like the former, only they are made for comic book fans that also lust after the latest and greatest smartphones! Besides, promoting a new superhero movie by tying it together with an amazing-looking flagship smartphone is something we, as fans of both, can totally get behind!
If our sentiments jibe with yours, feel free to sample this selection of five limited edition superhero phones that we've put together. Come on, if you don't have a soft spot for the Iron Man Galaxy S6
edge
, you clearly need to find your inner child again!