The 6 best comic book apps for your Android device
4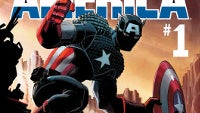 Let's face it – as awesome a mint-condition comic book collection as you may have, the reality is that it is chained to your house. And even if you don't obsess over your assortment as some people do, you can't very well bring a stack of issues with you on the go, at least not easily so. That's when you realize that having access to such content on your phone is actually a great alternative, especially if your device has a large, high quality display.
While there are plenty of comic book readers on the app market, some of which pretty decent, the same doesn't necessarily apply to apps that actually publish original content and keep it up to date. For that, you need a dedicated comic book app, and it'll obviously cost you in some cases. If you're into comic books, though, the investment is well worth it.
So what's available on the Play Store right now? We rounded up 6 of the best comic book apps for Android devices right below for your consideration. Take a look.