4G Microsoft Surface tablet not being planned for now, according to rumors
4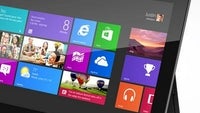 According to sources for
Bloomberg
,
the Microsoft Surface tablets will come in a Wi-Fi-only variety at launch
as 3G/4G models are currently not being planned. The main reason behind this decision is said to be an analysis, which estimates that cellular connectivity on a tablet is a rarely used feature since most owners use their slates at home. Besides, omitting the 3G/4G modem would keep the device's cost down to a competitive level.
Speaking of pricing
, rumor has it that the most basic
Microsoft Surface tablet
– with Windows RT, 32GB of storage, and a Tegra processor, will be priced at $599. That is about as much as a top-of-the-line tablet with similar features costs. The
Windows 8 Pro variant
, however, which comes with an Intel processor and a high-resolution display, might start at anything from $799 to the whopping $999 for the 64GB model.
But let's go back to the issue with the lack of a cellular modem on the Microsoft Surface tablet. The choice to skip the option seems quite unusual since the slate will have a pretty hard time competing with the current leader on the market, namely the
Apple iPad
. Cupertino's offering comes not only with an awesome display, no matter which variant of the latest model you pick, but a 4G version is available as well for the folks who demand it. And by 4G we mean 4G LTE, which is the best in cellular data a user can get right now.
Nevertheless, this is just an unconfirmed speculation, which might turn out to be inaccurate. Besides, who knows, Microsoft might change its mind if enough demand gathers up for a 3G/4G-capable Surface tablet.
Recommended Stories