41% of teenagers have been cyber-bullied on their handset
20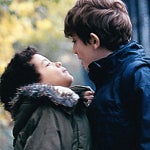 Remember the good old days when being bullied meant giving up your lunch money, or getting your
head dunked in the toilet
? Bullying has since gone online, as you might have expected, with 41% of teens saying that have been
cyber-bullied on their handset
. A study of 503 cell phone users in the States, age 13-17, was done by
Openet
. The latter provides Service Optimization Software (SOS) and the study determined that bullying over mobile networks is a real problem.
While the survey showed that 41% of teens are the victims of cyber-bullying, 25% of those victims are actually the cyber-bullies themselves. One way to prevent getting into such trouble is for teens to use their cell phones less. The study revealed that the more that these youngsters use their handset, the more problems it creates. Using 1,800 texts per month as the benchmark for a heavy teen cell phone use,
Openet
found that 23% of teens crossed that threshold. And of those heavy cell phone users, 46% experienced cyber-bullying as opposed to the 23% of normal cell phone users who were bullied via their phone.
A couple of myths were dispelled by the survey. Parents will be happy to hear that
only 1% of teens engage in sexting
, despite the huge publicity that this behavior has received by the media. Last summer, another poll revealed that
4 out of 5 college students had engaged in the practice
. With the large number of teens giving their thumbs a workout daily on a real or virtual QWERTY keyboard, the idea that the sexting craze was large and out of control is simply wrong. Sure, it makes for a great
Lifetime
movie, but it is not an epidemic, The other myth shot down is that cyber-bullying is out of control on social networks. The truth, according to the survey, is that social networks have nothing to do with this. Cyber-bullying is happening, but it is happening on phones. With text messages going back and forth between teens at a dizzying rate, that is the forum where the cyber-bullying is taking place. Parents need to know that just because your kid isn't using Facebook or Twitter
doesn't make them impervious to getting bullied
on their phone.
Finally, heavy users do things with their phones that are not appropriate according to
Openet
. 94% of teens say they are on their phones at night when they should be sleeping vs. 70% of lighter users. 74% of the heavy users are playing with their handset in class versus only 41% of regular users.
source:
Openet
via
Read, Write, Web