Four out of five college students admit they have engaged in sexting
8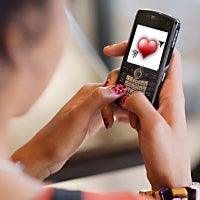 Ahh, college years - the time in life when a teenager leave their home to join a higher educational institution and makes another step on their way to entering adulthood! However, we probably won't be wrong if we say that some crazy stuff happens in the meantime every once in a while, and this recent survey only backs this claim up.
A study conducted in the University of Rhode Island indicates that almost
four out of five college students (78%) have sent or received text messages containing sexually suggestive content
, also known as "sexting". What is even more disturbing is the fact that over half of those suggestive texts (56%) have been accompanied by equally questionable images. At least the majority of sexters (73%) say that they have only sent such text messages to their very special someone. However, one in ten of the college students who engage in sexting admit they have done so even though they barely knew the recipient.
Nevertheless, this information is not necessarily a cause for you, dear parents, to freak out, as the survey includes information collected by only 204 college students and does not necessarily represent the behavior of the entire nation's young adults. However, you may want to have a chat with your kids and make sure they are familiar with the moral and social issues that such an activity raises, you know, just so that they do not get into deep trouble one day.
source:
University of Rhode Island
via
IntoMobile