3D renders of Apple iPad Pro/Plus cover confirm that the slate will sport four speakers
17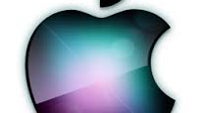 Leaked images showing 3D renders of a case for the rumored Apple iPad Pro/Plus confirm speculation that the large-sized slate will carry four speakers. The case has four cutouts that would align with the tablet's speakers. Two are placed at the top and two at the bottom of the device. Earlier this year, a photograph allegedly showing the casing for the tablet
also had four areas cut out for the speakers
.
The renders also show the openings for the camera, volume rocker, power button and a second microphone, which would be placed on the side next to the rear camera. The iPad Pro/Plus, or whatever moniker Apple decides on, is expected to feature a screen as large as 12.9-inches. Most likely it will feature the Apple A8X chipset and have 2GB of RAM inside. Touch ID will be included and there is talk
that a stylus (sorry, Steve!) will be offered
.
The most logical time for the unveiling of the Apple iPad Pro/Plus would be at WWDC in June. Apple is hoping that a large screened version of the iPad could take momentum away from the 12-inch
Microsoft Surface Pro 3
. And considering the amazing success that Apple is having after it increased the screen size of the iPhone, there is no reason to expect Apple to shy away from doing the same thing to the iPad.
Thanks for the tip!
via:
HDBlog.it
(
translated)