$35 Prepaid Basic Phone plan for Verizon to launch on April 11
9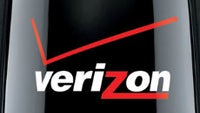 Well, well, look what someone anonymously slipped under the door this morning! Apparently, Verizon will be announcing a new low-cost plan for customers who still prefer basic phones to those fancy 4G LTE HD quad-core and what not smartphones.
The $35 Prepaid Basic Phone plan is to be announced on April 11, 2013
, according to what is stated on the leaked image, and will include 500 anytime minutes. In addition, customers will get unlimited texts an all the mobile web they can eat. Once past the 500 minute milestone, customers will be switched to pay-as-you-go calling rates ($0.25 per minute) and will not be able to buy another block of 500 minutes. Those who find 500 minutes a month insufficient will be advised to consider the $50 Prepaid Basic Phone plan, which features unlimited talk time.
Both customers who activate a new basic phone and those who bring their existing basic handset will be eligible for the $35 prepaid plan. As an added bonus, Verizon will be throwing $10 worth of airtime credit to the deal with the purchase of a new basic phone. Speaking of basic phones, the
LG Cosmos 3 and LG Revere 2
, which leaked yesterday, will probably be announced officially with the introduction of the new plan, if our intuition is not mistaken.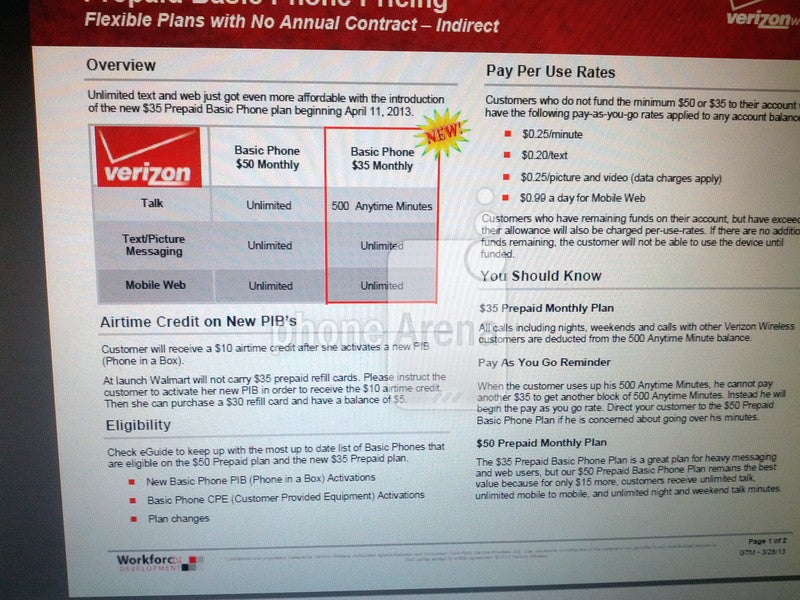 New $35 Prepaid Basic Phone plan coming from Verizon