2014 will be amazing: here's what's next for mobile tech
32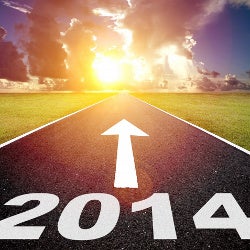 Mobile World Congress 2014, the world's largest mobile show, is over and while it brought us devices like the
Samsung Galaxy S5, the Sony Xperia Z2 and the LG G Pro 2
, we still feel like we've barely scratched the surface of all the amazing things that are yet to come in 2014.
What else will this year bring us? The biggest remaining new launches depend on hardware, of course, and the Snapdragon 805 system chip that is expected to launch around the middle of the year could finally bring us the much-rumored Quad HD displays (screens with a resolution of 2560 x 1440 pixels). This mid-year timeframe for the Snapdragon 805 also coincides with conferences from the two companies we expect most from this year - Apple and Google.
First, Apple is rumored to unveil a brand new category of devices this year. We're talking about the rumored iWatch, of course. The latest rumors all agree that the iWatch is likely to be a fitness-oriented device that could be able to measure your heart rate, track your sleep and count your steps. Apple, however, has put a veil of secrecy over this project, and has not confirmed anything about it just yet, so we're yet to see how it pans out. This, however, will not be the only new thing for the company based in Cupertino - you'll almost certainly have the new iPhone and new iPad launch towards the end of the year, and that's always surrounded with tremendous hype and excitement.
Google, on the other hand, has been on a roll lately with pricey acquisitions and even bolder moonshots. This year, we expect a few ground-breaking products from the search giant. First, Google is expected to start shipping its futuristic
"Project Tango"
3D mapping smartphone to developers on March 14th. Tango creates indoor maps (in preparation for our future robot overlords, right Google?) by beaming infra-red light like a Kinect and recording how it bounces of walls, while at the same time the phone is constantly keeping track of its orientation, angle and position using a combination of sensors including the gyroscope. This way, a depth map can be created, and the phone also feature a
motion
tracking camera in what we imagine would come in handy for augmented reality applications. The whole technology is not new, but it is tremendously processor intensive, and what's new is being able to do all the needed calculations on a mobile phone. Neat!
Next on the list, the company is expected to start developer conferences for its Project Ara
"Lego"
phone that you build block by block. The idea is to make Ara truly affordable and customizable in not just hardware, but looks as well. Next, of course, Google I/O should become the biggest event for the company this year. It might also become the launchpad for two new wearables - the Google Glass and Google's first smartwatch, with the latter said to be based on Google Now and manufactured by LG. Hey, and we did not even touch on the new version of Android that should ship this year, nor on the new series of Nexus devices!
If that wasn't enough, Samsung is also rumored to be far from done for the year. The
Galaxy S5 might have disappointed many
, but Samsung is said to be actually secretly working on a new F series phone that should introduce us to a new, premium design and ground-breaking new features, materializing all our wishes for the S5. Did we mention that
Samsung could bring a new Note phablet this fall
, and it could feature a curved display? That's what the expectations are!
Right below, you can see the dates when all of this will happen. Stay tuned, 2014 promises to be amazing.