Samsung Galaxy S5: did you like it?
99+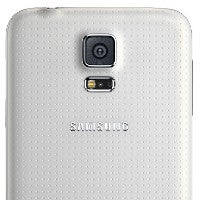 The
Samsung Galaxy S5
, the most hyped device in the last few months, is now finally official. Now, the one question that we are all trying to figure out ourselves is: do we really like it? Did it live up to the expectations?
We can quickly do a recap of the specs: it's got a
5.1
" 1080 x 1920-
pixel
display, a quad-core Snapdragon 801 system chip, a 16-megapixel camera and it runs on the latest Android 4.4 KitKat. Plus, it has a fingerprint sensor embedded in the home key (you have to swipe it in order for it to work), and a heart rate monitor right below the rear camera. And that's about it.
Hm, but did we mention the strange back pattern? That peculiar "perforated" back looks interesting, but we don't what to make of it - we like it in some color versions, and we don't like it that much in others.
What we really care about, though, is hearing your opinion on the Galaxy S5: do you like it? Did it live up to your expectations? Let us know right below.