20 LG V10 interface features that enrich the day-to-day Android experience
37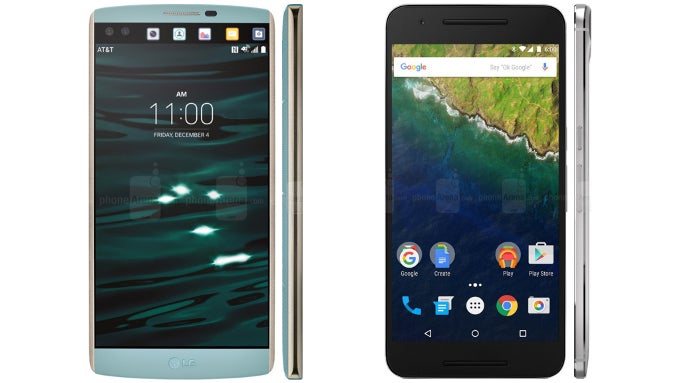 LG's
V10
is certainly among the "surprise devices" that came out in 2015. Not because it's a premium phablet by LG, but because of its funky experimental feature – the secondary anways-on screen (also called "ticker"), used to display notifications and app shortcuts. The manufacturer also explored a slightly different take on design language and materials, with stainless steel bars running along the sides of the handset and giving it a very sturdy feel, while the phone's shape is flat and large – something we haven't seen from LG's top-tier handsets in a while.
The V10 also has a slightly touched-up UI – very similar to the LG UX found on the flagship G4, but with a couple of new options to accommodate the V10's features, and to slightly better the user experience. The LG skin on top of Android sometimes gets flak for being feature-packed and heavy – something that Samsung's TouchWiz is also famous for – but just like how Samsung's interface got lighter and much, much faster this year, we have to say – the V10 is quite stable and snappy in its own right. A feature-packed interface shouldn't really be synonymous with "bloat and lag", and, for this past 2015, we certainly feel that a lot of the top smartphone makers out there did hit the nail on the head when it comes to enhancing the Android experience, without hampering its flow.
So, we decided to make a little list. It contains all of the little (and maybe not so little) hardware and software features that made our day-to-day experience with the LG V10 as a main driver better, easier, or just more interesting than a vanilla Android handset would be. Features so well placed that we are quick to get used to them, and anyone who makes a jump from an LG V10 to a stock Android device will miss.