16 months of Tim Cook: Apple CEO speaks on competition, Jobs, iOS, Maps and more
22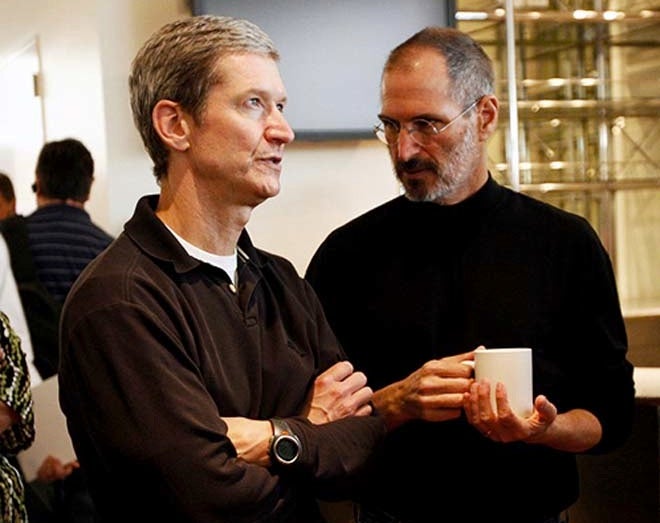 Almost a year ago, Steve Jobs, the chief executive of Apple passed away, leaving the company he created in the hands of Tim Cook. It was the first time Apple had gone through an organized change in leadership, and one thing that Jobs implanted in Cook's mind was to never stumble in asking himself what would Steve Jobs have done.
Jobs, the iconic CEO, built Apple as it is now, a company that stands out with its laser focus on a few products and nearly religious following. It is one of a kind, a company where users send the CEO emails about the products as if they were speaking to their friends, sharing both joys and frustrations.
Coincidentally, Apple is also the biggest company on earth. And for the first time in nearly a year, we have a long, in-depth interview with the person at its helm, Tim Cook. Speaking for Bloomberg, Cook explained what he thinks about Apple in its current state, how it changes, and touched on everything from Apple Maps and the ousted executive Scott Forstall, to the values of Apple and competition, and, of course Steve Jobs.
We recommend you hit the source link below for the full interview, but below we have picked some excerpts that we found of particular interest. Take a look.
On
Steve Jobs
:
"He said, "I want to make this clear. I saw what happened when Walt Disney passed away. People looked around, and they kept asking what Walt would have done." He goes, "The business was paralyzed, and people just sat around in meetings and talked about what Walt would have done." He goes, "I never want you to ask what I would have done. Just do what's right." He was very clear."

"More so than any person I ever met in my life, he had the ability to change his mind, much more so than anyone I've ever met. He could be so sold on a certain direction and in a nanosecond (Cook snaps his fingers) have a completely different view. (Laughs.) I thought in the early days, "Wow, this is strange." Then I realized how much of a gift it was."
On
Microsoft Surface and Samsung Galaxy tablets
:
"What I see, for me, is that some of these are confusing, multiple OSs with multiple UIs [user interfaces]. They steer away from simplicity. We think the customer wants all the clutter removed. We want the customer to be at the center of everything. I think when you start toggling back and forth between OSs and UIs, etc., I don't think that's what customers are looking for. I think that customers want tablet-optimized apps."

"Look at netbooks. Many people thought netbooks were the coolest thing ever. Many companies hyped them. In fact, the sales boomed, and then what happened? They crashed, because they were awful! They were flimsy products with crappy, cramped keyboards. They were underpowered. They were just awful."
On
Apple Maps
:
"The reason we did Maps is we looked at this, and we said, "What does the customer want? What would be great for the customer?" We wanted to provide the customer turn-by-turn directions. We wanted to provide the customer voice integration. We wanted to provide the customer flyover.

We set on a course some years ago and began to do that. So it wasn't a matter of saying, "Strategically it's important that we not work with company X." We set out to give the customer something to provide a better experience. And the truth is it didn't live up to our expectations. We screwed up."
On iOS head
Scott Forstall
ousting:
"The key in the change that you're referencing is my deep belief that collaboration is essential for innovation—and I didn't just start believing that. I've always believed that. It's always been a core belief at Apple. Steve very deeply believed this."
On iOS design and
Jony Ive
:
"So it's saying, Jony has done a remarkable job leading our hardware design, so let's also have Jony responsible for the software and the look and feel of the software, not the underlying architecture and so forth, but the look and feel."
source:
Bloomberg