No less than 157 emojis are coming to Android and iOS in 2018
19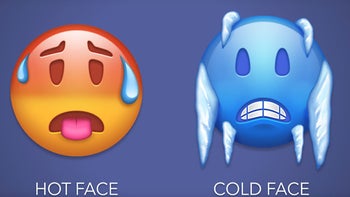 Back in December
, Unicode presented those interested with an expanded list of emojis that might be coming to mobile platforms like Android and iOS this year. The list wasn't final, so we had to wait two more months for the Unicode Consortium to publish the list of characters that smartphone makers can include on their devices.
Dubbed Emoji 11.0, the list contains no less than 157 emojis that you might see on Android and iOS devices in the second half of the year. One interesting fact is that the list includes emojis with different hair color and style for the first time: red hair, white hair, curly hair, and even baldness.
The emoji list being announced today is final so that vendors can start work on this year's emoji. We'll release the final specification for Emoji 11 in synchrony with the Unicode 11 release, targeted in June. Users can expect to see support for these new emoji rolling out in the second half of 2018.
There's no point in listing them all here, but you can check out the video embedded for some highlights, as well as the source link for the entire list.
It's unclear whether or not the
reversible emojis
will make it in this release. Although they are listed in the announcement, there's no mention of which of the new emojis can have their direction changed.