109 page study by the FCC reveals why the AT&T purchase of T-Mobile should be blocked
9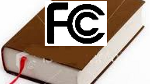 A 109 page study of
AT&T's proposed $39 billion purchase of T-Mobile
conducted by the FCC comes to the conclusion that if the deal is allowed to go through it would lessen competition in the industry which would lead to higher prices. The carrier was hoping to quash the release of the report, saying it was "
irrelevant and potentially prejudicial
" but the FCC disagreed. Last week, the agency's chairman, Julius Genachowski, said
that he wants an administrative law judge to review the deal
, although that order would have had to be voted on by the sitting commissioners.
Before the FCC could vote on its chairman's order,
AT&T withdrew its merger application from the agency
which is giving the carrier the chance to resubmit it at a later date. Besides reducing competition and raising prices in the industry, the study says that the merger would also
lead to fewer jobs
.
Jim Cicconi, AT&T's senior executive vice president of external and legislative affairs noted that the report is not an officially voted on order from the FCC. Instead, it is a draft that would be used to raise questions of fact during an administrative hearing. That hearing, of course, will not take place since AT&T withdrew its application. AT&T is now trying to
pull an end run around the FCC
by suing the Department of Justice to gain approval for the deal. That court battle begins February 13th. The carrier says that it will refile its application with the FCC if it manages to win the suit against the DOJ and gains approval from them for the merger.
source:
FierceWireless