10 years ago these were the phones people used
59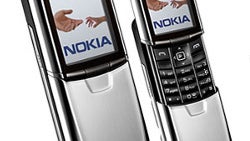 Ask teens these days what phones people used just 10 years ago, and you might find the answers are far from reality. Indeed, there's been a profound change in technology, a gigantic leap forward that has completely overhauled the mobile phone landscapes.
In this article, we go back 10 years in time to 2005, the dark ages of phones. No, not even smartphones: there were none of those (by today's definition with a fully developed app store and an ecosystem), instead people talked about PDAs and communicators. Hilarious from the point of view of today, isn't it?
Clamshell phones? You rarely see them today, but they were all the rage back in 2005. Push-to-talk? Revolutionary 10 years ago. 4G LTE? Forget about it, people were happy if they had connectivity to the Internet at all, and have EDGE was considered great (3G was a luxury).
So what were the hot phones in 2005? Let's waste no time and go back in history.
Motorola Moto RAZR V3 (Matte Black)
The Moto Razr took the phone world by surprise in 2004 when the V3 version was selling like hotcakes, and in 2005, Motorola followed up on the success with a matte black edition of the likable thin clamshell phone. Tiny screen, all buttons, no real smarts, but sleek and good looking.
Sony Ericsson K750
The Sony Ericsson K750 was a little wonder in 2005 that hinted for a great future for camera phones. What was the excitement all about? A 2-megapixel camera! Don't laugh, it was all the rage, spurring a bunch of camera comparisons, tests, and thoughts whether the days of point-and-shoots are numbered. We all know how that turned out, don't we?
Nokia N70
Call it a communicator, call it a PDA, the Nokia N70 was the great-great-great grandfather of the modern smartphone. Boy did it have a huge (2.1 inches!) display, running the super advanced Series 60 UI on a whopping 220MHz TI OMAP 1710 system chip. Don't ask how many cores were in it.
BlackBerry 7100
2005 was right in the midst of the golden age for BlackBerry. Everyone was on the Crackberry, and despite this little 7100 series wonder having merely 65K colors (less than the 256K others flagship of the time sported), its advanced BlackBerry OS with support for email was the real hit.
Nokia 8800
A stainless steel piece of beauty that draws inspiration from the very successful slide-phones of days past 2005, the Nokia 8800 features a 1.7" display and an SVGA camera. Its color display also sports 256K colors, plenty for the time, but a far cry from today's 16 million standard on phones.
Motorola Q8
Motorola was also playing in the game of communicators/PDAs, and the Q8 was its most advanced model for the time with a 5-way navigation button and a full physical QWERTY keyboard that business users could not live without. The star of the show, however, was the advanced Windows Mobile version 6.0.
Nokia 1110
Finally, the Nokia 1100 might not have been among the most advanced phones of the time, but when people were conisdered priviliged to even have a cell phone, the 1100 was a blessing. As such, it was the best selling phone of the year with sales of 150 million units, far above all other technological wonders of 2005.
Recommended Stories