10 cool things you can do with a rooted Android smartphone
31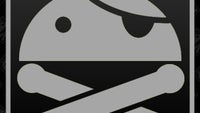 In case you are reading this, you have probably rooted your Android smartphone, or you are planning to do so in the near future. And now the $1 million question is, what is so special about root, and what does it allow one to do? Well, quite a few things, as it turns out. You can remove system apps you don't need, you can flash third-party ROMs, you can overclock your CPU, and a lot more – all stuff that you wouldn't be allowed to do otherwise.
Here we have collected some of the coolest things you can do with a rooted Android smartphone. You'll learn about some pretty neat applications as well along the way – apps that you might be interested in should you be new to the root party. Go ahead and check them out, and in case you think we've missed something that should have been on the list, just let us know in the comments!
Disclaimer:
Rooting is fun, but also pretty risky, so we don't encourage it. Performing the hack might brick your smartphone or tablet, and then your warranty won't cover the damage. Root only at your own risk!