Apple iPhone 6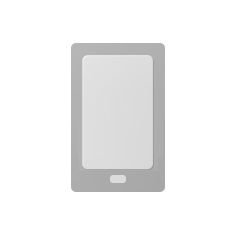 Description
Apple's bi-annual iPhone design upgrade is eventually centered around a much larger display, said to be in the vicinity of the whopping (for Cupertino) 4.8 inches. The bigger display diagonal is not the only claimed new feature of the iPhone 6 - it will supposedly feature a fast new A8 processor, and a camera with optical image stabilization, all stuffed in a thin and very light body made of premium materials.
This phone has not been officially announced. This page is created based on leaked or rumored information.

Compare
Camera
Camera:

Aperture size:

Aperture size - The aperture of a camera is the opening through which light travels before it reaches the camera sensor. The smaller the number is, the bigger this opening is, allowing for more light to pass.

Camera sensor size:
Features:

Optical image stabilization
Hardware
System chip:

System chip - Most modern handsets use an advanced chip that includes many of the device's hardware modules like the processor, Wi-Fi, Bluetooth and sometimes even the wireless radio. This field shows what particular system chip (or System-on-a-Chip) is used in the phone.

Processor:

Processor - The processor is the main computing component of a phone and is a major factor when it comes to the overall speed of the device. Some more powerful smartphones use dual-core and quad-core processors designed to deliver greater performance.
specifications continue after the ad
Availability
Scheduled release:

Scheduled release - Shows when is the particular phone scheduled to be made available to the public in North America
To see the full specifications with in-depth details click here.
Despite our efforts to provide full and correct Apple iPhone 6 specifications, there is always a possibility of making a mistake. If you see any wrong or incomplete data, please LET US KNOW.
If you are interested in using our specs commercially, check out our Phone specs database licensing page.