OnePlus Buds Z2 review: Solid ANC earbuds for cheap
We may earn a commission if you make a purchase from the links on this page.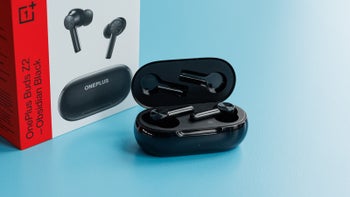 The OnePlus Buds Z2 may easily be some of the best value true wireless earbuds right now. For their affordable price of $99 the Buds Z2 offer solid ANC, good sound for casual listening with punchy bass, good build quality, and even water resistance.
So if you're on a budget and want something cheaper than the
OnePlus Buds Pro
, AirPods or Galaxy Buds, these are definitely worth your consideration. The OnePlus Buds Z2 are available starting today, in many regions worldwide, including the US, Canada and Europe, in two colors – Obsidian Black and Pearl White.
Design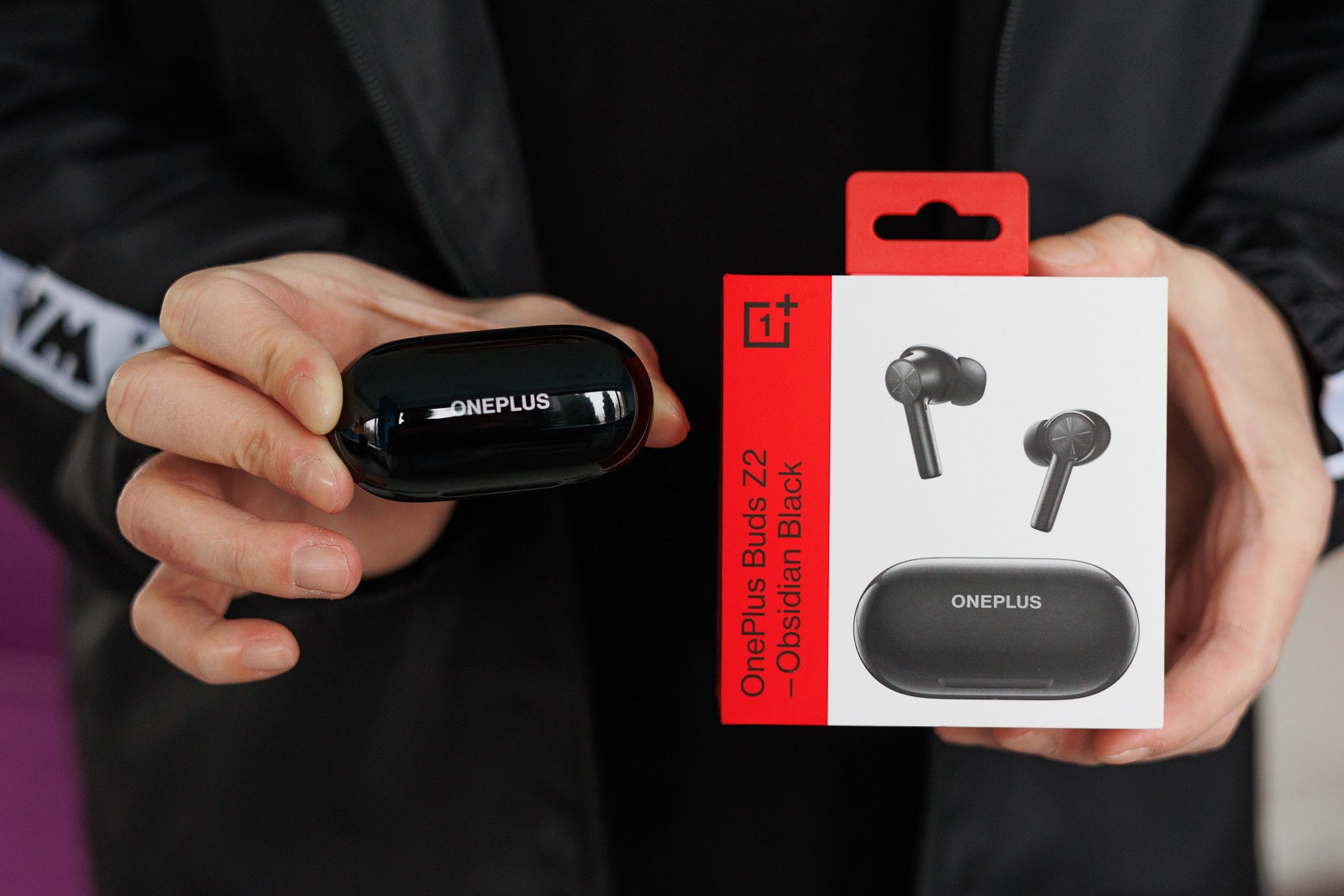 The Buds Z2 come in a familiar (at least to OnePlus fans) red and white box with a hang tab. Despite having its own OnePlus identity visually, the box opens up in an Apple-esque way by its bottom sliding out as you're holding its sides.
Inside awaits the glossy, pill-shaped OnePlus Buds Z2 charging case. And under it, rather hidden, is another box containing a red and white USB-A to USB Type-C charging case, as well as two extra pairs of rubber eartips, should you need larger or smaller ones than the default.
But back to the Buds Z2 charging case. It has an LED light in the front (or "Indicator Lamp" as the manual calls it), a USB Type-C charging port in the back, and next to it - a Bluetooth pairing button.
While the Buds Z2 case isn't as thin as an AirPods case, it is still small, portable and pocketable. It's not a heavy charging case either, even though the 520mAh battery inside is bigger than the battery inside the AirPods 3 and Galaxy Buds 2 cases.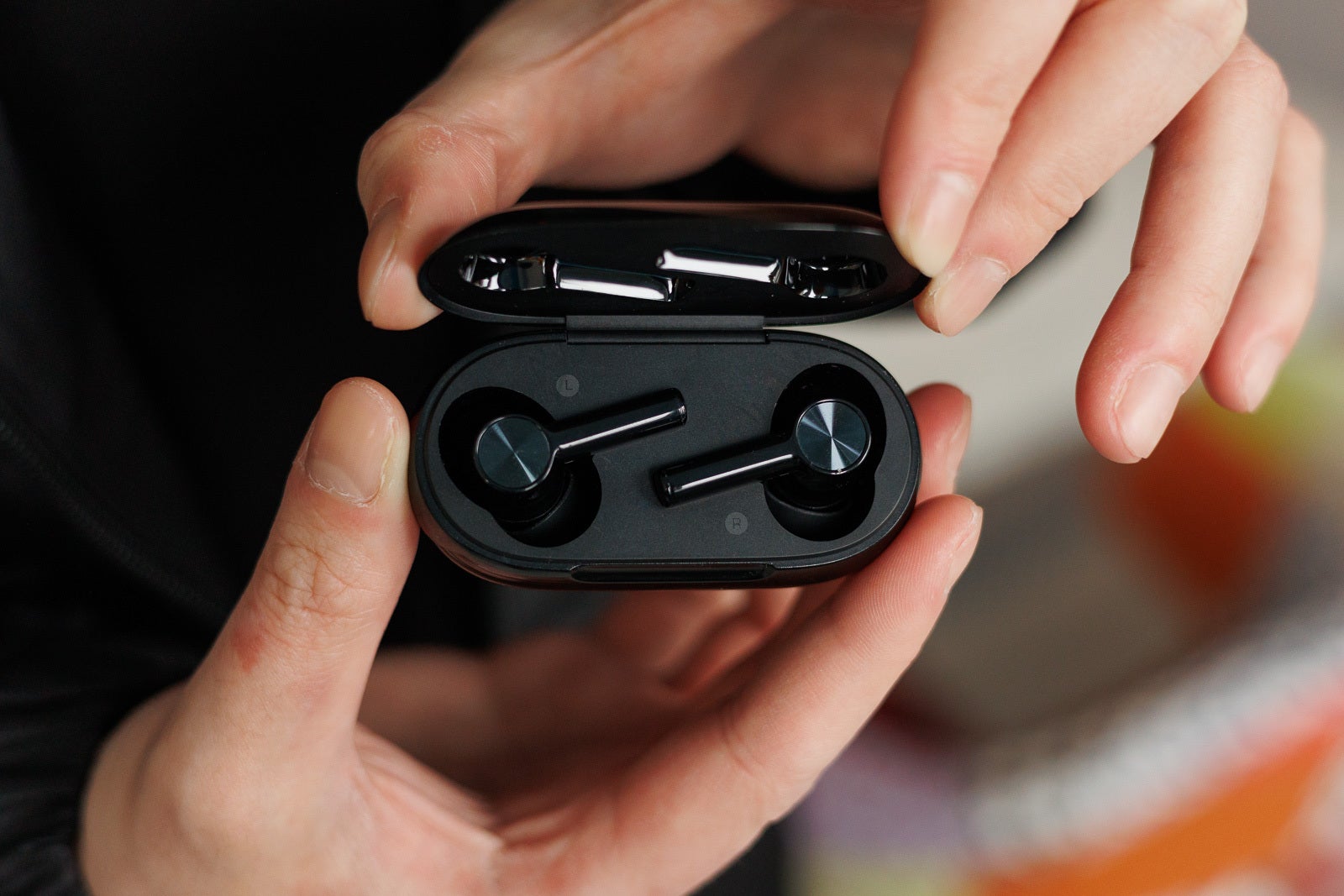 The case's lid feels nice and sturdy, and opening it reveals the earbuds themselves. The case's inner plastic is matte and rather cheap-feeling, but at least it has markings to guide you which earbud is left and which is right.
As for the earbuds themselves, their design is pretty familiar too – straight stems (not curved like AirPods 3), rubber eartips, glossy plastic built, also with glossy touch-sensitive disks on the sides. And that's very subjective, but I think they look pretty good in the ear.
Before we move on, it's also noteworthy that both the Buds Z2 case and earbuds have a water resistant rating. The charging case is IPX4 splash-resistant, while the earbuds are IP55-rated, meaning they should be fine if they get wet, and are definitely okay for heavy use at the gym.
Fit and comfort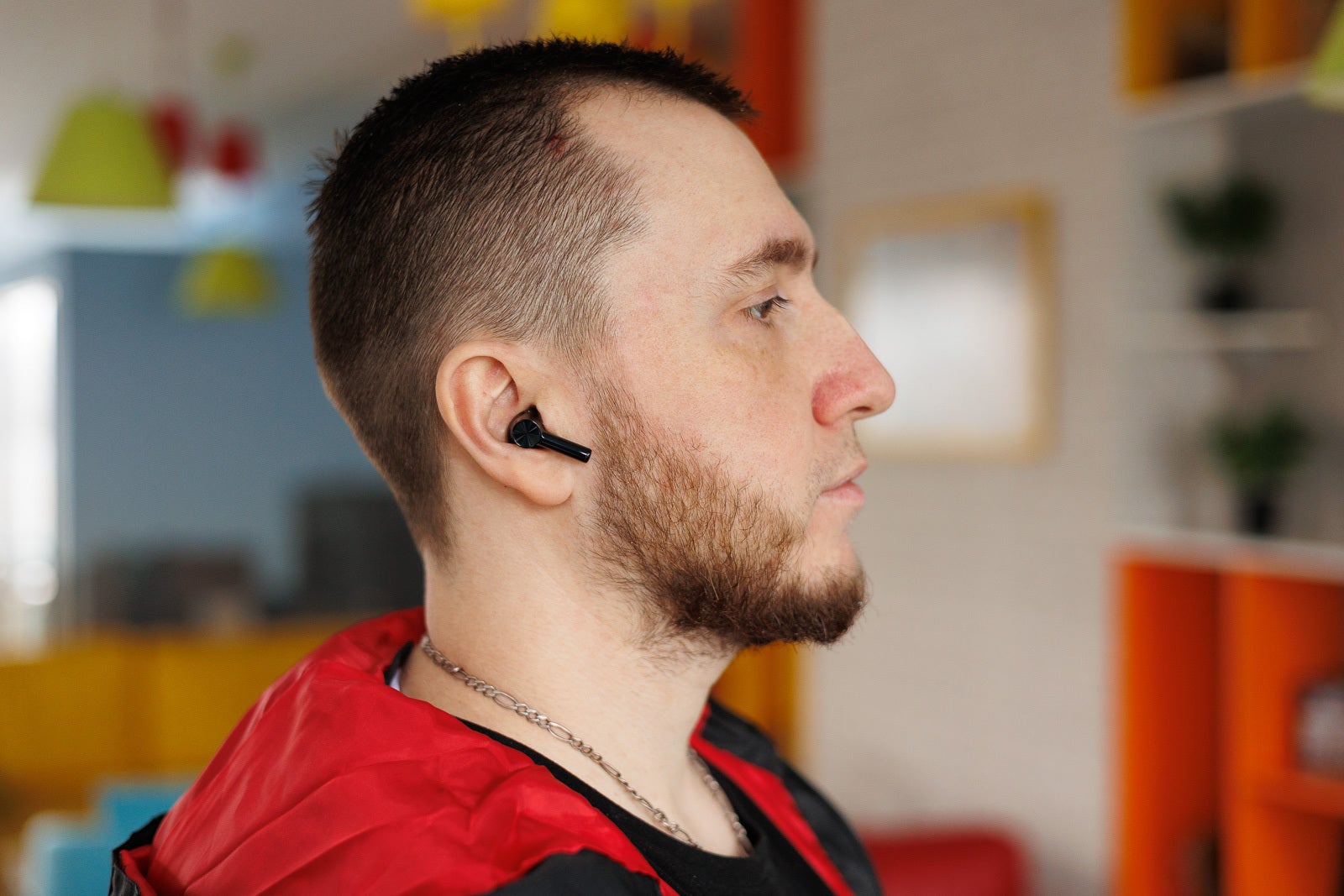 Thanks to their rubber eartips the Buds Z2 fit nice and snug in the ear, with no indication of them being loose or any chance of them flying off even during vigorous exercise.
The earbuds are light, so there's no uncomfortable feeling after wearing them for a while. What is a bit uncomfortable (for me at least) is the ANC, which we'll get to, that kicks in immediately and sounds like faint wind noise, plus makes me feel slight pressure in my ears.
To be fair, most earbuds with ANC feel similar, but I believe it's never been this noticeable, at least in a super quiet environment. But under normal conditions (noisy environments, music playing) it's not an issue.
Controls and app
As mentioned before, each Buds Z2 earbud has touch-sensitive disks that respond to taps for quick actions. One tap for play and pause, two taps for the next song and three taps for the previous one.
To switch between ANC (Active Noise Cancellation) and Transparency mode you press and hold either earbud's touch-sensitive disk for two seconds.
And I'm sure potential Buds Z2 users will be happy to know that these earbuds can detect when you take them off, and will pause the music automatically – always a welcome feature.
Some of the above-mentioned controls can be adjusted either via your phone's Bluetooth settings, if it's a OnePlus 6 phone or later, or by downloading and using an app called HeyMelody, if you're on an iPhone or a different Android phone.
I'm generally against having to download apps for every single accessory that I use, so it's good that you don't actually even need it, in order to use the Buds Z2. What this app lets you do, other than customize the touch gestures to, say, summon a voice assistant, is notably switch up from "Noise cancellation" to "Max noise cancellation". Have to admit – didn't notice a difference.
Check the following HeyMelody app screenshots to see exactly what options it brings to the table:
Audio quality
Now this is the part I was most excited for, because I was curious – can the OnePlus Buds Z2 really sound good for such an ultra-low price?
And let me tell you, after reviewing much higher-priced true wireless earbuds this year, such as the
Apple AirPods 3
and Samsung
Galaxy Buds 2
, I'm happy to report that the OnePlus Buds Z2 are indeed very solid for their price. In fact, casual music listeners who are short on cash will likely be happy saving hundreds of dollars and going with these instead.
Here's what the Buds Z2 offer: solid, strong bass, great stereo separation and reasonably crisp sound for the price. Sure, it's not super clear and defined, the mids are a bit lacking behind the bass and highs, but that's traditional for cheap headphones – the v-shaped sound signature.
What's that? Well, simply put – imagine a straight horizontal line. Its far left side represents the bass, its far right side is the highs and its center is the mids. Now picture the center of the line pulled down, lowered, in order for the bass and highs to shine – and now it's a v-shape. In any case...
For casual listening to EDM, hip-hop, podcasts, or for watching movies, I'm certain the average user with realistic expectations will be satisfied with what they get for this price.
I enjoy the flashy AirPods 3 and AirPods Max with their Spatial Audio greatness, but sometimes I just want to listen to some hard, crude, bass-heavy dubstep music, and maybe you're like this too – you just want to enjoy some hip-hop, big room house – music that's already heavily focused on the bass and the highs – the Buds Z2 are good for that stuff. Also, it's worth mentioning that the Buds Z2 have Dolby Atmos support.
ANC and Transparency mode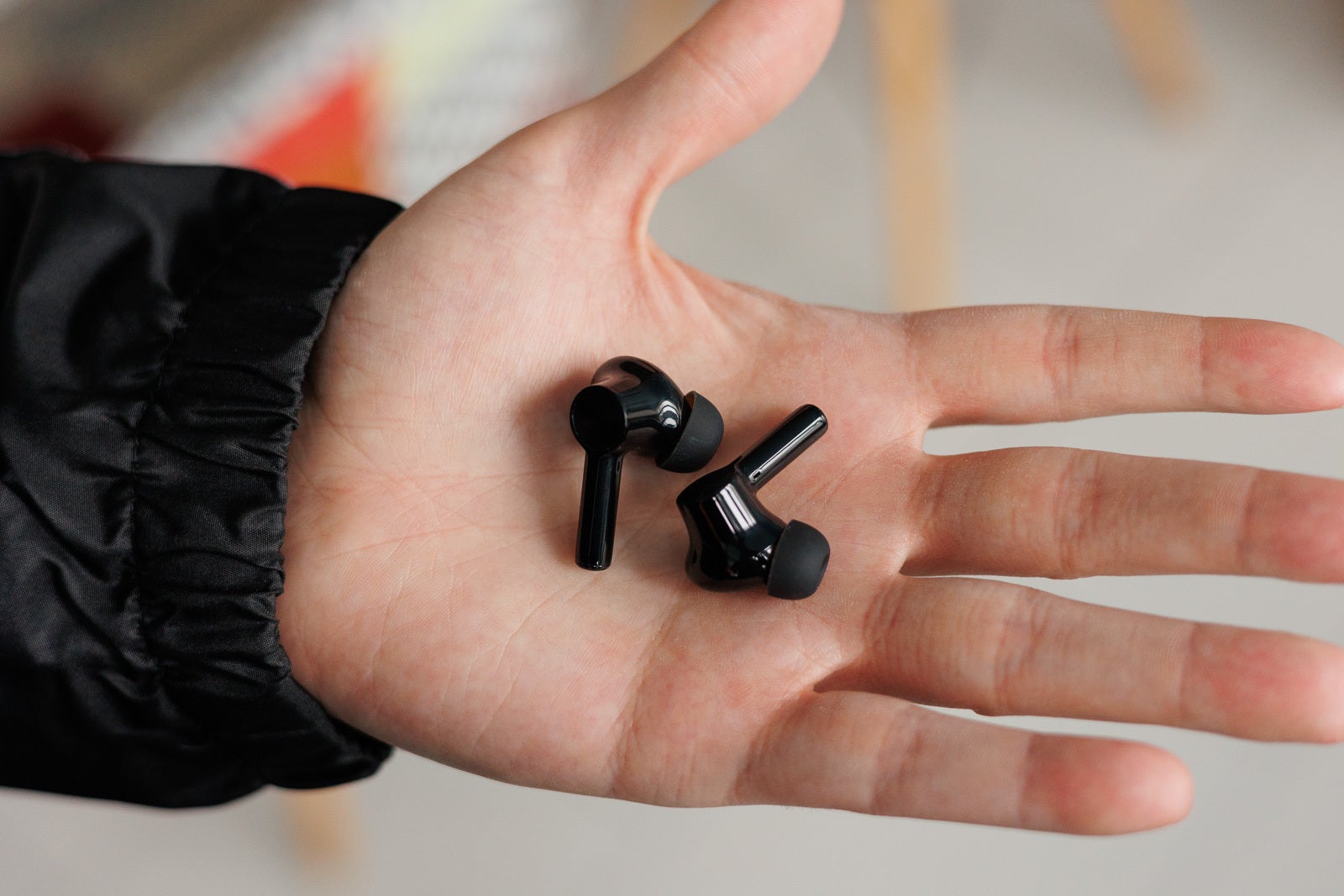 With the Buds Z2's sub-$100 price in mind, we have some particularly great ANC here. If you have noisy air conditioning or as in my case – a noisy fridge nearby – things like that get silenced very well when ANC is on.
While you shouldn't expect AirPods-levels of unreal ANC that silences almost everything around you, the ANC we have on the Buds Z2 is still great at reducing annoying humming noises, sounds of engines, or whatever you may find yourself nearby, that you don't wish to hear too much of. And once the music plays, no background noise should be able to bother you.
As for Transparency mode, similarly to other earbuds from other brands, it aims to let sounds in so you're more aware of your surroundings, although in my experience the music has to be pretty low for that to actually work. Of course, pause the music and you'll notice a big difference between ANC and Transparency mode, as intended. People's voices become much easier to hear than when Transparency mode is on.
Microphone quality
The Galaxy Buds Z2 sport a trio of microphones on each earbud, that as OnePlus puts it "help to deliver exceptional call quality". Is it really exceptional?
Well not really, but it is average, and that's pretty much the best we could have hoped for in this price range. You'll sound clear enough during calls, although not as good as you would from the built-in microphone of your mid-range or flagship phone. No fancy wind resistance algorithms or tricks here either, but in my testing the people on the other side were able to hear me well even in the wind.
Pairing, Bluetooth range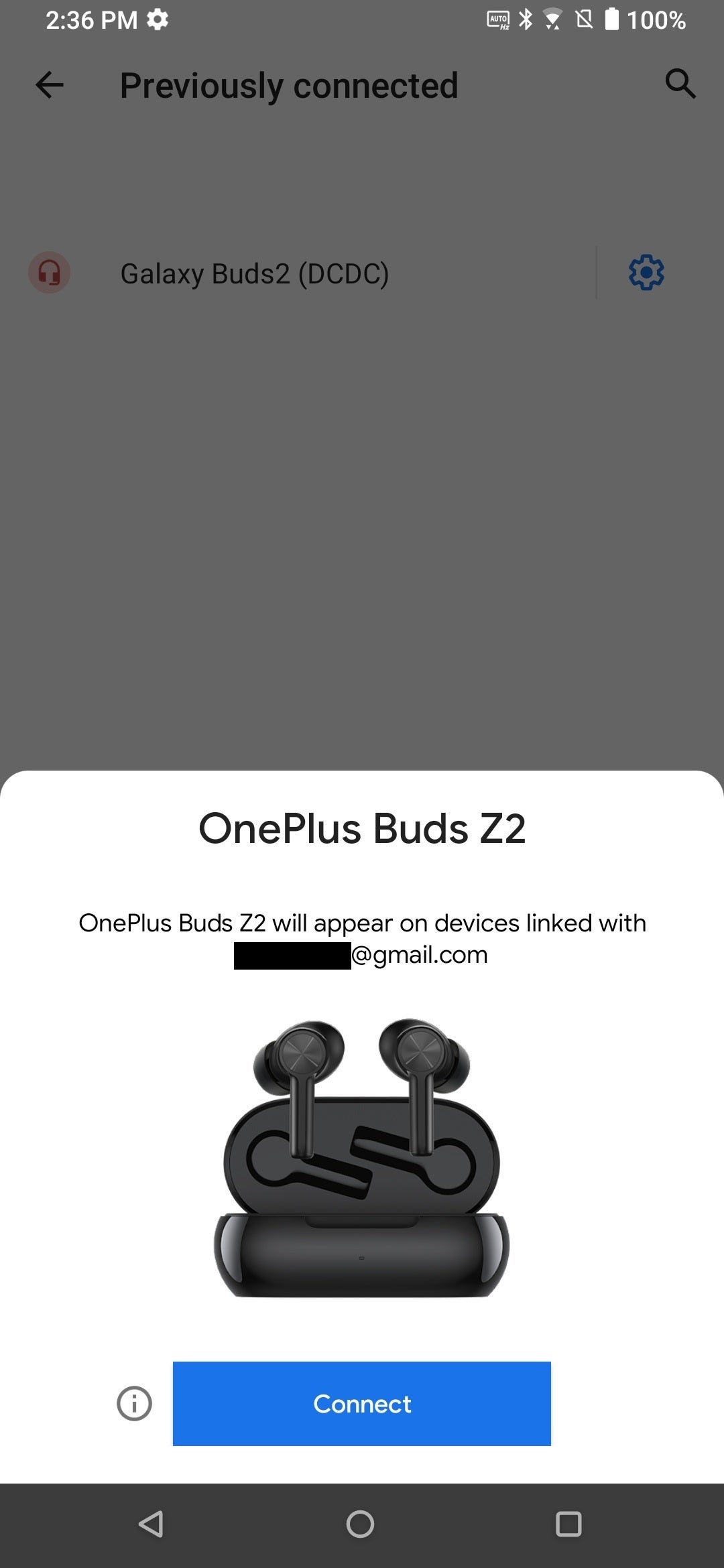 On Android the Buds Z2 employ Google Fast Pair, meaning you just need to open their case near your phone for a connection prompt to pop up. It's all super seamless and simple.
Pairing the Buds Z2 to an iPhone, like I initially did, is also pretty straightforward. You just press and hold the charging case's pairing button for two seconds, and the Buds Z2 will appear under Bluetooth devices.
Pairing is quick and painless, and if you ever need help, you do get a nice little pamphlet with straightforward instructions in the Buds Z2 box.
As for Bluetooth range, no disappointments there. I did my usual connection range test of walking far away from my phone and closing two doors behind me, and only then did the connection start to break. In real-world usage, you shouldn't have any Bluetooth drops, so long as you're within reasonable distance from your phone.
Battery life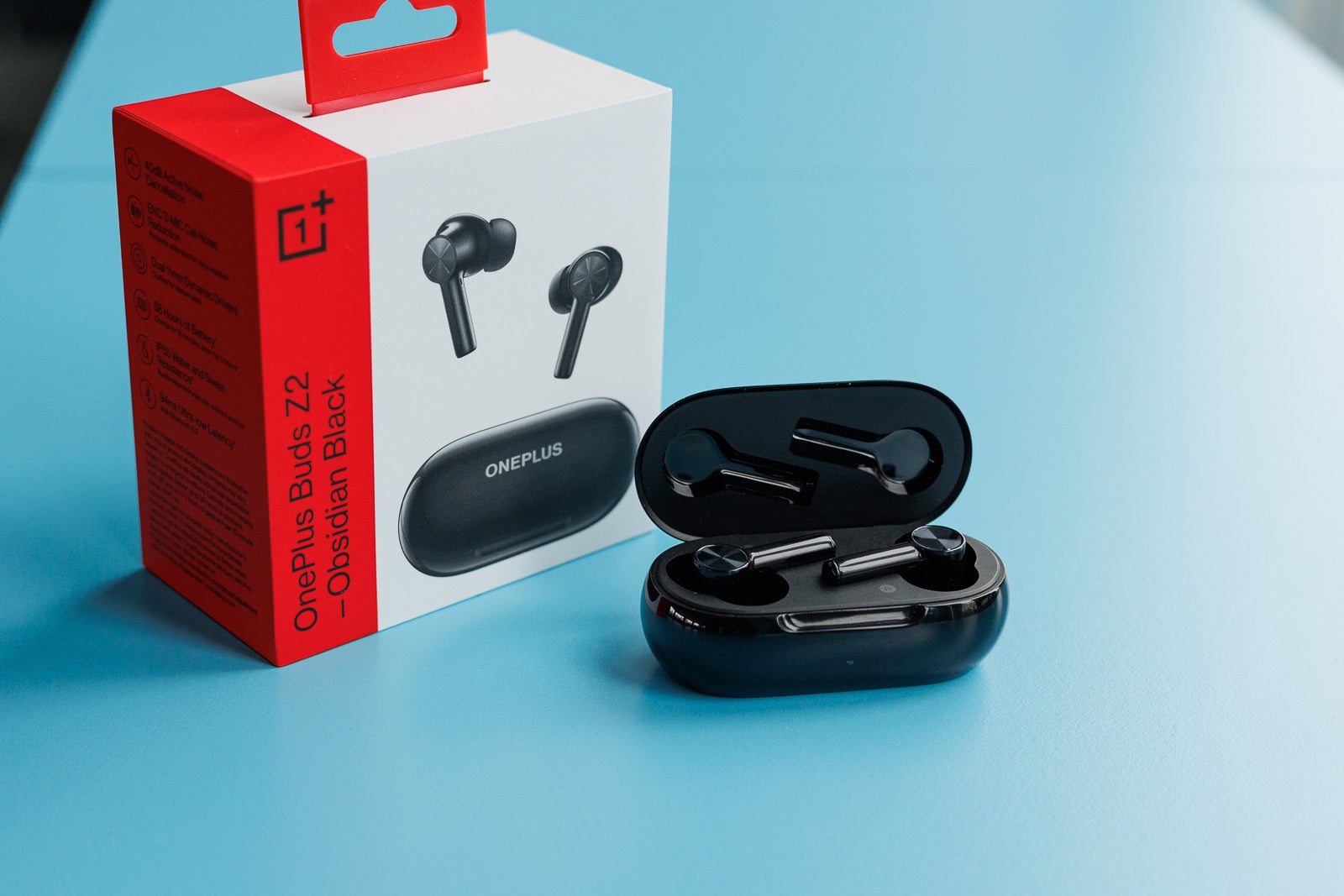 First – the numbers. Each Buds Z2 earbud packs a 40mAh battery inside, and as we mentioned earlier, the Buds Z2 case has a 520mAh battery.
OnePlus claims up to 38 hours of battery life from the Buds Z2, when using their case, with ANC off. OnePlus also says that 10 minutes of Flash Charge can deliver up to 5 hours of listening time.
Those numbers aren't hard to believe, as I've been testing the Buds Z2 for a few days now, constantly connecting them to different phones and tablets, and they're still going strong. So it's safe to say that they can last you a full week's worth of daily 2-hour gym sessions.
Charging the case happens via its USB Type-C port on the back. There's no wireless charging like on the AirPods 3 and Galaxy Buds 2, which is to be expected, as those cost more.