Griffin Wallet Case for Apple iPhone 6 Plus Review
1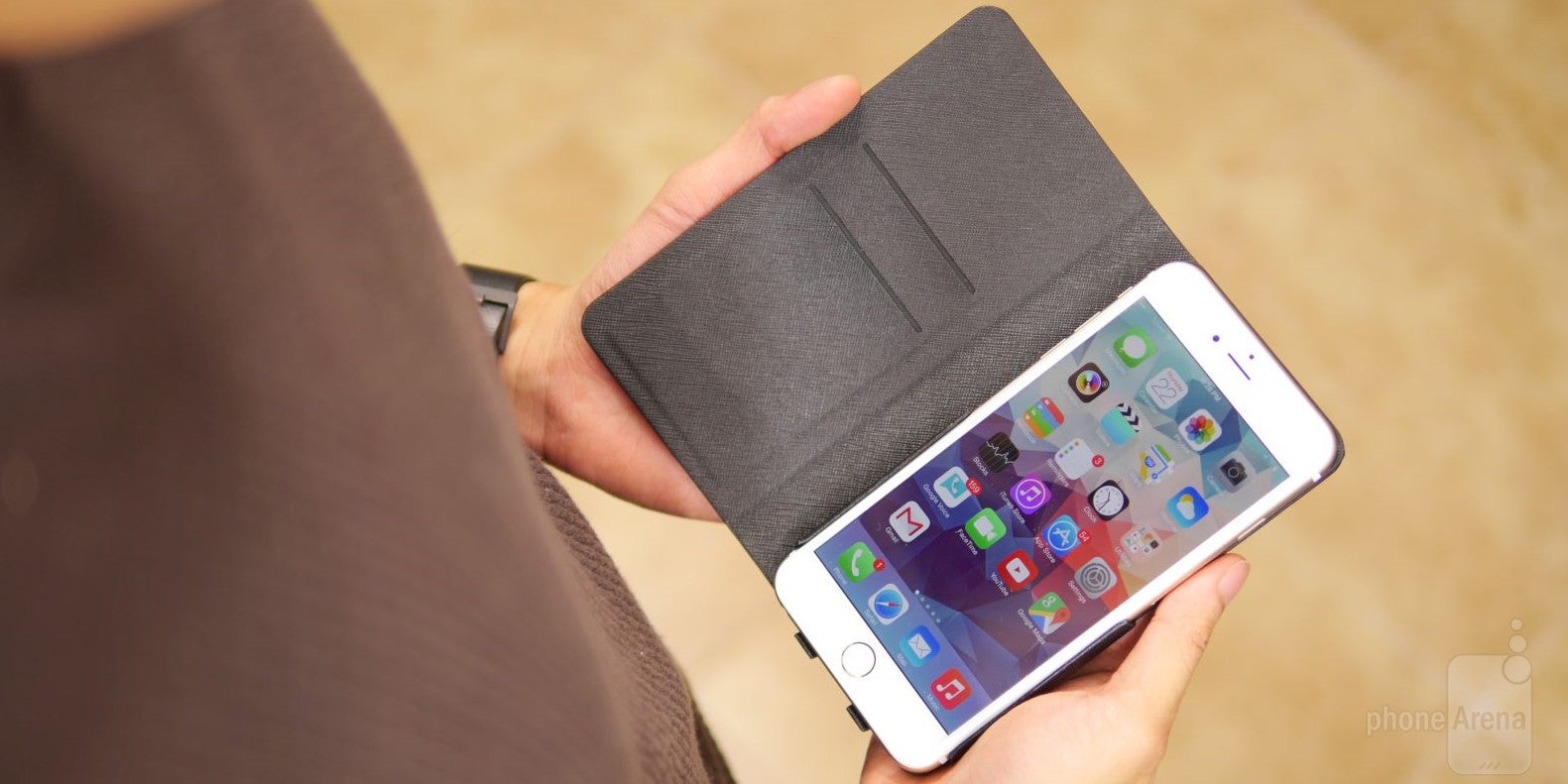 Wallet cases, they serve their purpose in many ways – while obviously reducing the amount of things we need to carry with us. Who doesn't like traveling light, right? At the same time, too, we don't have to worry about remembering to bring along or carry things with us all the time. We've seen our fair share of wallet cases for the new iPhones already, but in this latest installment, we're checking out what accessories maker Griffin has up its sleeves.
Dubbed simply as the Griffin Wallet Case for the iPhone 6 Plus, this offering is pretty much exactly what we'd find in other models. Going with the traditional folio-style design, we actually don't find this particular wallet case any more special than the others we've reviewed already – more so when its design is straightforward. Essentially, the iPhone 6 Plus is cradled in a polycarbonate frame inside of the case, which is protected by the case's plastic textured material. On one hand, it seems less prone to discoloration over time, but it's not necessarily the most attractive looking finish.
Functionally, though, we're irked that the front of the case doesn't have a cutout for the iPhone 6 Plus' earpiece – disallowing us from accepting phone calls, unless we open the case. Sure, we do appreciate that there are two slits on the inside cover to accommodate up to 2 IDs or credit cards, as well doubling as a stand in landscape, but it makes us wonder why they didn't decide to offer some sort of magnetic connection for the cover. Instead, the front cover of the case is left dangling.
Stickered with an MSRP of $39.99, it's a tough sell considering that another more favorable case, the
X-Doria Dash Folio One
, sells for less at $29.99. The two are quite similar to one another, where they offer the same folio design approach, but the X-Doria one is more functional, as it features a magnetic connection and a cutout for its earpiece – while selling for $10 less than this one.
Apple iPhone 6 Plus Case Reviews