Samsung Galaxy S8+ vs Galaxy Note 5
27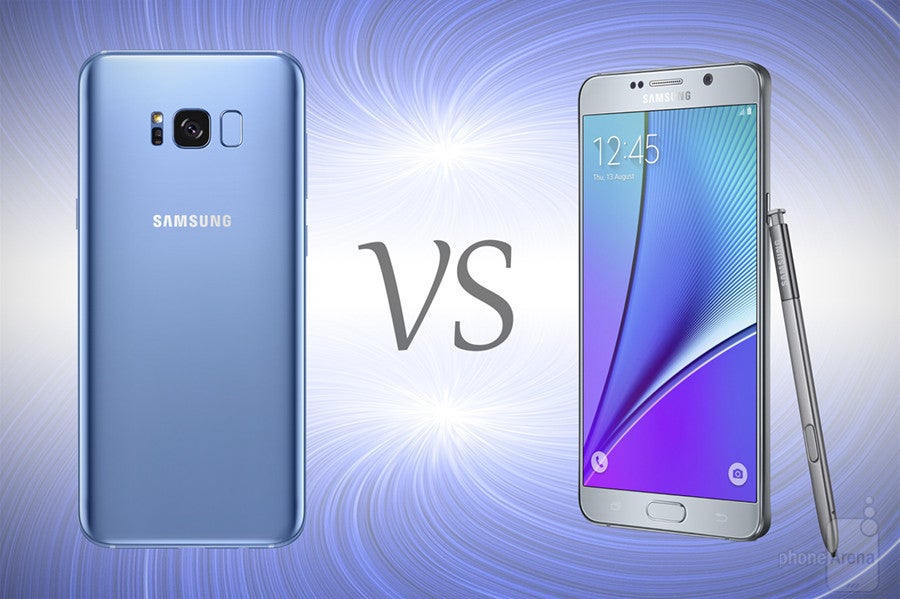 Introduction
For the third time in a row now, Samsung is putting out a shiny jewel of a flagship smartphone — a glass-and-metal sandwich with curvy sides, vibrant colors, and very reflective finishes. We are talking about the
Galaxy S8
and its bigger variant — the
Galaxy S8+
— of course. The latter is a phablet that sounds massive on paper — it has a 6.22-inch display, after all — but if you've been following the S8 announcements, you know that the phone's body size is impressively compact for the screen size.
But the Plus phones are not the only top-tier phablets Samsung has on the production line. There's also the Note family, which may have a tiny black spot on its reputation left by the
Note 7
, but there's still the perfectly good
Note 5
out there — both on store shelves and in users' hands. So, with no other immediate relative, we have to ask — how does the 18-month-old Note 5 fare against the brand-new, futuristic-looking Galaxy S8+?
Design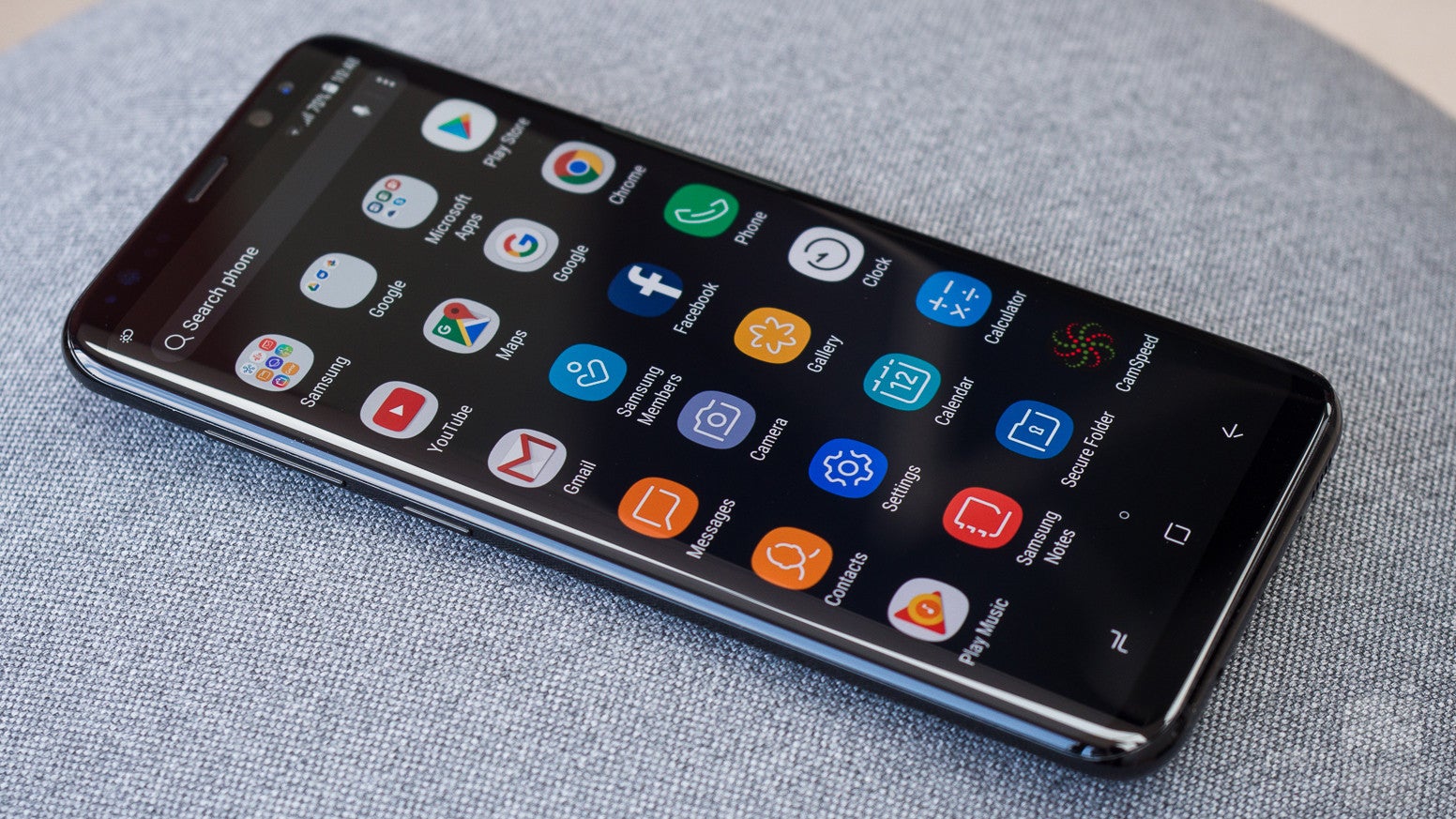 As we previously touched upon, the glass-on-metal build has been a mainstay in Samsung's design booklet for the past 2 years. So, even with the Galaxy Note 5, you get that shiny, premium look, and cool touch of metal as you press the phone's frame against your palm.
Obviously, the Galaxy S8+ has the most contemporary — or even futuristic — looks. With a dual-curved glass and an outstanding screen-to-body ratio, it's a jewel that looks fresh and desirable. But traditionalists may frown at the fact that Sammy's new flagships don't come in a flat screen variant. Sure, it looks lovely, but there are many out there who prefer a no-curve option. The Note 5 delivers just that — a nice, flat display. And, despite the fact that it's an 18-month-old design, its bezels are still pretty thin, even by today's standards.
Both devices' backs are curved to increase comfort in the palm, though, the Galaxy S8+ does feel thinner, more elegant, and more comfortable to hold. The new phablet also has a completely flush camera module, while the Note 5 still sports the camera hump, in case this bothers you.
The fingerprint scanner's position is also a noteworthy point here. With the S8, it was moved to the back, while on the Note 5, it's embedded in the physical home button on the front. Its positioning will definitely change the way you handle your phone in certain situations, so it's something to keep in mind.
The Galaxy S8+ has the more futuristic looks and a richer choice of colors, but the Note 5 isn't exactly obsolete. In fact, some might prefer its more conventional looks and handling.
Display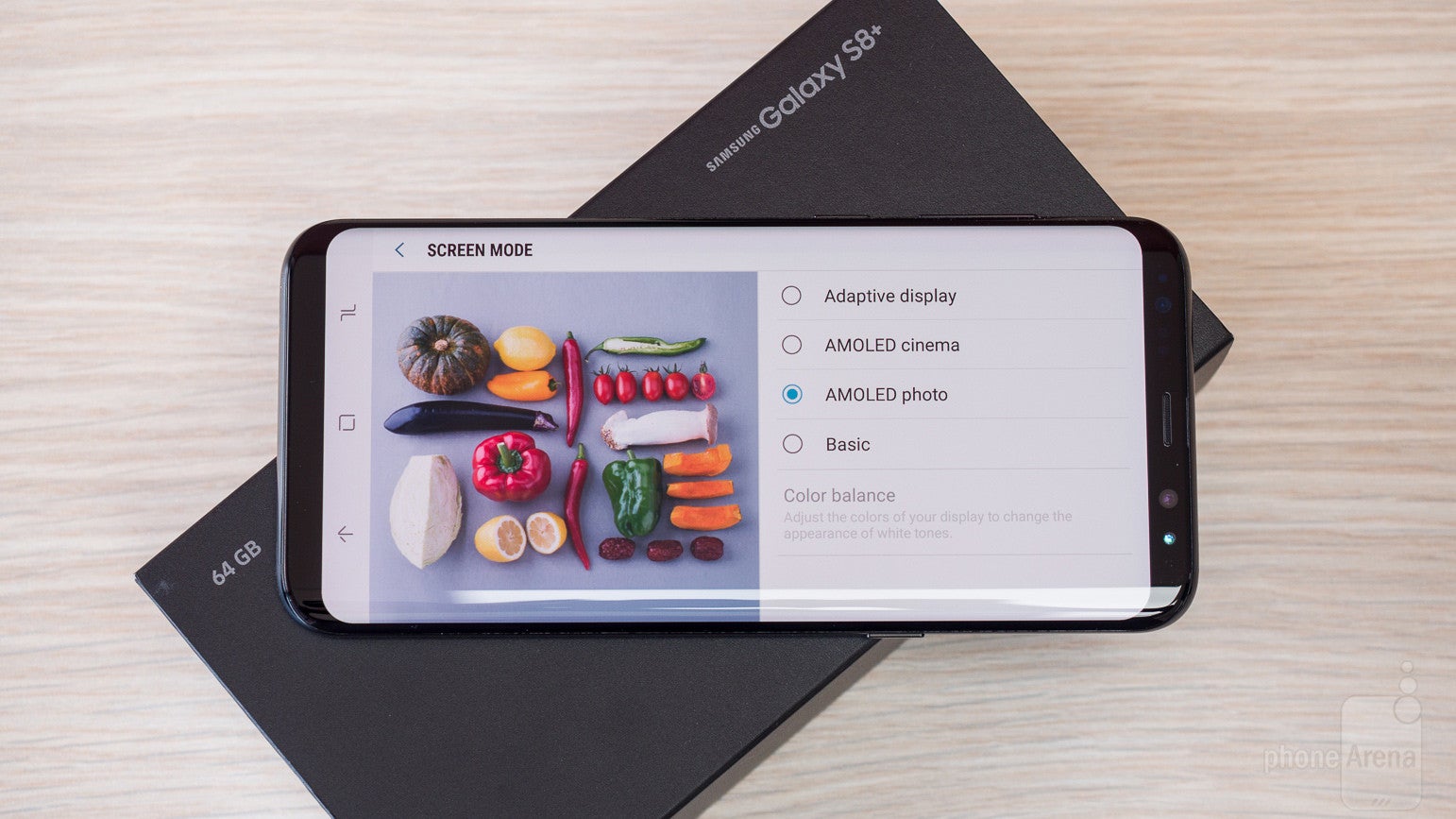 Samsung's Super AMOLED displays have been on top of the curve for a couple of years now. The Galaxy S8+ certainly has one of the best-looking screens ever put on a smartphone, but the Note 5 doesn't lag behind by much.
The stylus-equipped Note has a 5.7-inch display with a 1440 x 2560 pixel resolution. Needless to say, this makes for an incredibly crisp display with a pixel-per-inch density of 518. The freshly released S8+ rocks an Edge display, curved at both sides, with a diagonal of 6.2 inches. Its resolution is higher, with a total of 1440 x 2960 pixels glowing underneath its glass panel, making up for a 529 ppi density.
It's worth noting that there's a difference in display ratios — the Galaxy Note 5 sports the orthodox 16:9 ratio. It's basically the standard for most media you'd watch on your smartphone, and all games and apps are optimized for it since the majority of smartphones out there employ it. The Galaxy S8+ has an elongated screen, making the phone appear "tall" and giving it a ratio of 18.5:9.
Does this mean that the S8+ will distort your media and apps? Somewhat. Most apps adopt the new ratio just fine, but a lot of the games out there force the display in 16:9 mode, which puts two black bars on both sides of the screen, effectively wasting the real estate. When viewing video content, you have a button, which lets you choose between three scaling modes — original, stretch to fit, and crop to fit. So, you won't have your videos cropped unless you choose to, but you will have to get used to the black bars until the 2:1 ratio gets more widely adopted (if it does for video).
We do expect games and apps that don't shake hands with the widescreen ratio to be quickly fixed, since both Samsung and LG have pushed for its adoption with their highest class of devices. Developers will be hard-pressed not to update their apps accordingly.
The S8+'s tall screen excels when using the device in split screen mode, as there is more room for content from both visible apps. It's also great when browsing the web or reading any form of text. It feels much more spacious and creates the illusion that you are just holding a screen in your hand.
Display measurements and quality