Samsung Galaxy Note 10 Lite Review
3
We may earn a commission if you make a purchase from the links on this page.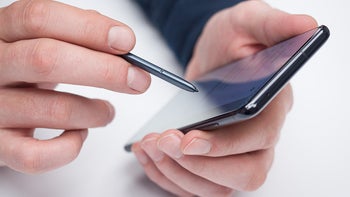 Summary
The Samsung Galaxy Note 10 Lite is a strange beast. At €600 (about $680), it costs much less than your regular Galaxy Note 10, but it's not as light on features as one might think.
We've got a high-tier processor, the coveted S Pen, a gorgeous display, and the nearly extinct headphone jack. The camera is quite good, and the build materials still feel premium.
The Note 10 Lite doesn't have a curved display or stereo speakers, both of which are features exclusive to the top-tier Samsung phones, but it will get just the same amount of software updates as its flagship siblings.
Is the Galaxy Note 10 Lite a reasonable purchase in 2020? For its asking price, you can go out and get a OnePlus 7T, which comes with top-tier specs and a buttery-smooth 90 Hz display. But the Note 10 Lite has something else on offer — the core Samsung experience at a fraction of a flagship's cost.

Design and Display
The Samsung Galaxy Note 10 Lite looks a lot like a Galaxy A71. The screen panel is a big, flat slab of glass with reasonably thin bezels and a tiny cutout for the selfie camera. The glass back is curved, providing a more ergonomic fit in the palm of your hand.
One thing that's missing is wireless charging. There is no IP rating either, which means that the phone may or may not be resistant to small splashes of water — we wouldn't test our luck. However, the build feels very tight and sturdy in the hand — it's a pleasure to hold and operate this device.
The screen is a 6.7-inch panel with a 20:9 aspect ratio. Its resolution is 1080 x 2400 pixels, which translates to a pixel-per-inch density of 393. On paper, it's not as crazy-sharp as the flagships out there, but rest assured it looks great in real life.
It's a beautiful AMOLED display, and by now, Samsung has become adept at nailing natural, warm, and tame tones. Still, if you want punchy vibrancy, go ahead and pick Vivid Mode from the settings menu and you will get just that.
Typical Samsung features are on board, too — Blue Light Filter, Dark Mode, and Always On Display have not been cut out from the Galaxy Note 10 Lite.
So, on the surface, this is an upper-tier Samsung phone through and through.
Display measurements and quality
Camera and Audio
The Galaxy Note 10 Lite rocks a classic setup — a regular, ultra wide-angle, and a telephoto camera. All of these are perfectly usable, and we really enjoy the fact that we have a telephoto lens instead of an experimental macro camera (*ahem*,
Galaxy S10 Lite
).
The cameras do a decent job, despite what the Lite moniker might have you think. Colors are balanced and natural, though they sometimes come close to being slightly dull. Switching from one camera to another doesn't cause a drastic shift in color reproduction as we've seen on other phones. The details are clear, yet not oversharpened — something that the Galaxy S20 Ultra will sometimes go overboard with.
The HDR mode on the Note 10 Lite is a mixed bag. It's very, very good at capturing scenes with high dynamics — the sky remains blue while objects in shadows stay visible. But you will often see HDR ghosting (an aura effect around objects) where the phone struggled to stitch images properly. In other words, it will definitely make everything in a dynamic scene visible, but there will be the lingering feeling that there's something "fake" in the photo for whoever views it.
Live Focus (Samsung's Portrait Mode) is impressively accurate — Samsung is really dialing it in right nowadays. Even the doggo's fur remains clearly separated from the background. In selfie mode, Live Focus remains stable, mostly accurate, and quite fun to use. The Galaxy Note 10 Lite does not have Live Focus Video, unlike the S10 Lite.
The video resolution is set to 1080p by default, but the Note 10 Lite can, in fact, shoot 4K video. At 30 FPS, you are free to switch between all three cameras even while in the process of recording video, which is another thing that not many midrange phones do. The Note 10 Lite does support 60 FPS 4K, but this will limit you to only using the main camera.
The quality of the video clips is pretty nice — dynamics are handled extremely well, details are preserved, and the colors remain natural. Recording a clip while walking comes out pretty smooth, though not mind-blowing. You do have the option of enabling Super Steady stabilization, but this will block you from using the ultra-wide or telephoto cameras.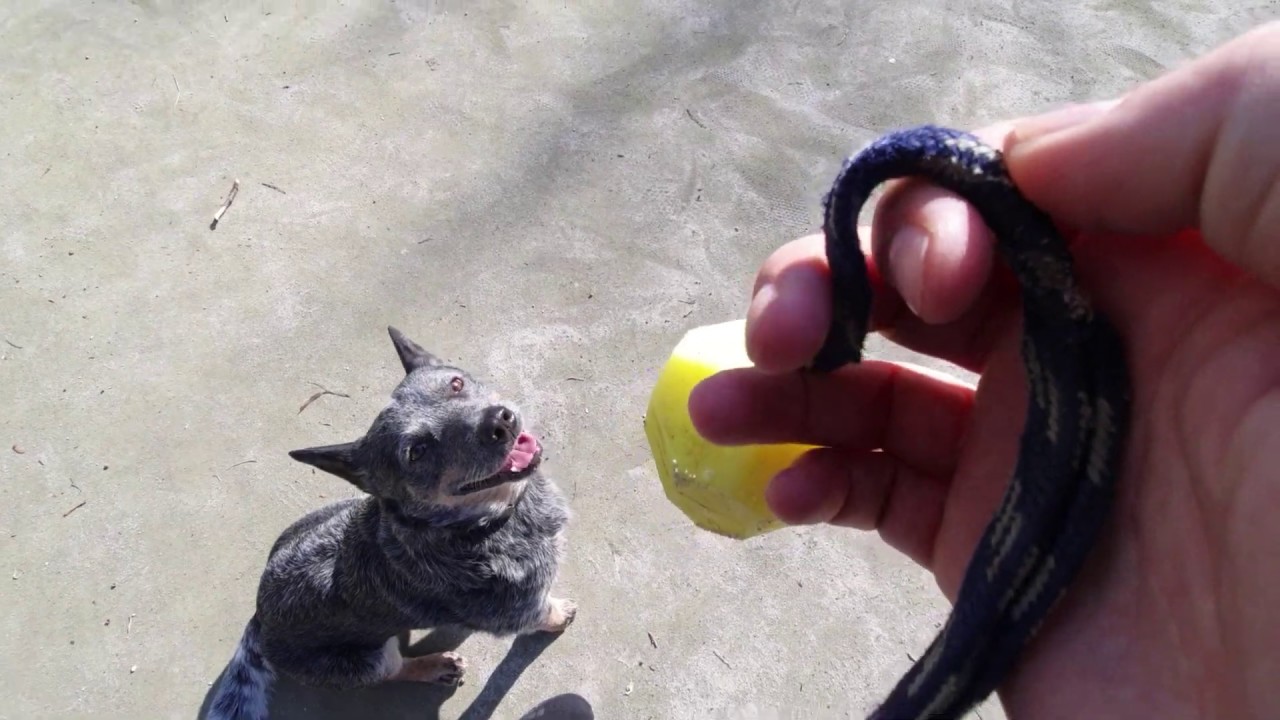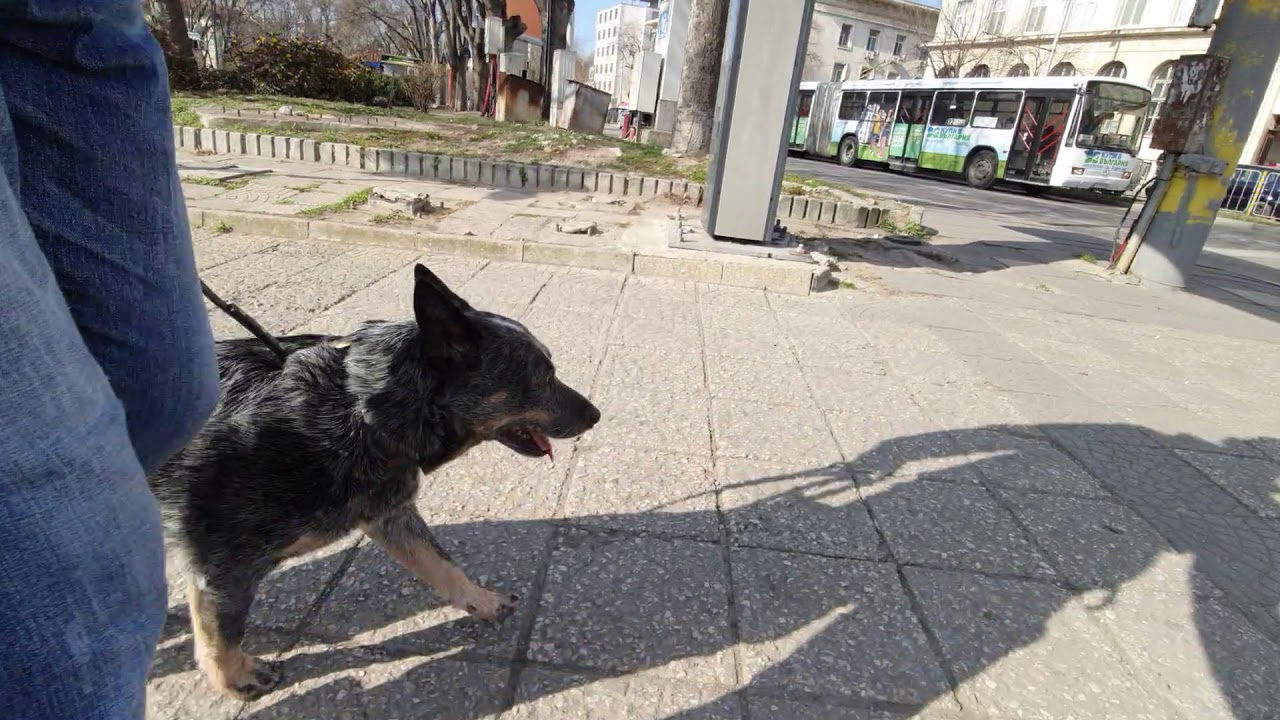 You will notice the Galaxy Note 10 Lite has a headphone jack, which will please a lot of users who have been lamenting the demise of wired headphones. That aside, the phone only has one bottom-firing speaker, which is pretty meh-sounding. It is lound enough for alarms and rings, but it's tinny and not something you want to listen to music through.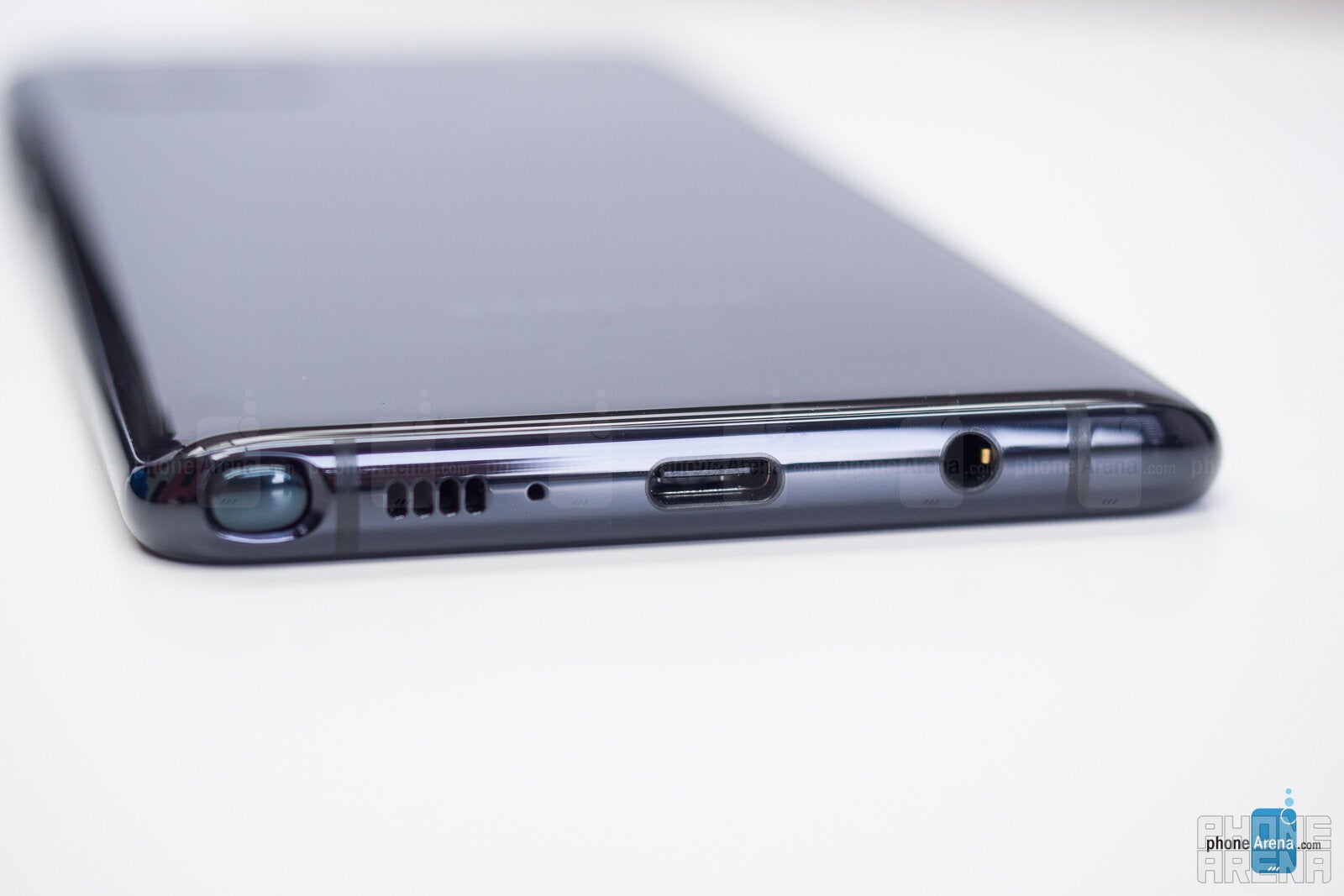 Software and Performance
No holds barred, the Galaxy Note 10 Lite comes with Samsung's One UI on top of Android 10. Not only that, the company promises that the Lite will follow the same update scheme as a flagship — monthly security patches and two major Android updates post-release.
We've got all of the features, you'd expect on a Samsung flagship — floating windows and split-screen for multitasking, the Edge Panels, the Theme Store, AR Emoji, Secret Folder, and Knox security. Samsung Health is on board and ready to track your habits and lifestyle, fully compatible with the Samsung smartwatches and fitness trackers, of course. And, since this is a Note device, we have the Samsung Notes app!
How does the S Pen work on this "weaker" Note? Just the same, really! It tracks your handwriting pretty accurately and it is definitely still the best stylus that comes bundled with a smartphone. It also still has the Bluetooth connectivity and remote control features that were introduced with the Galaxy Note 9.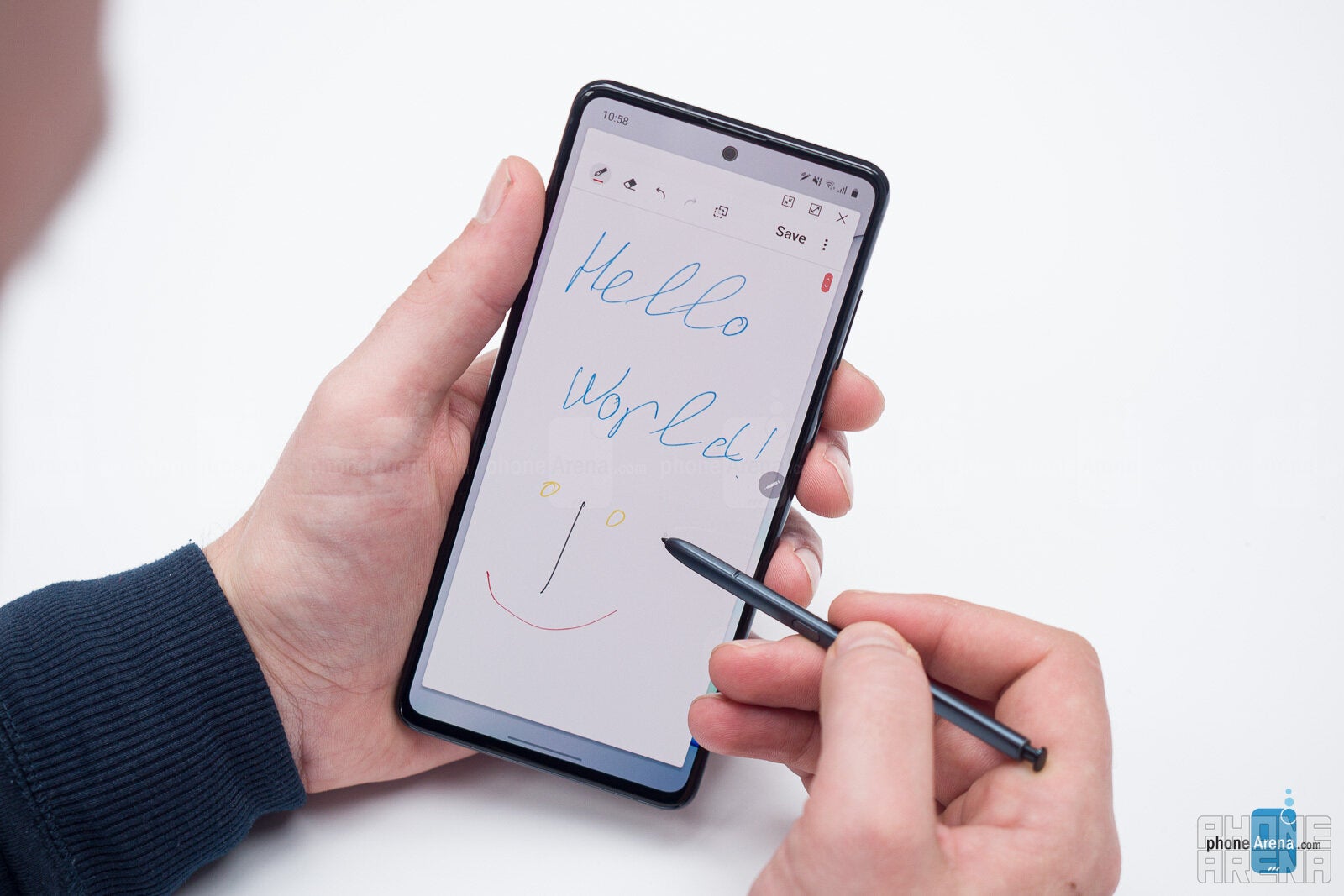 Despite the fact that the Note 10 Lite comes with an "upper midrange" processor, I didn't feel like it has been nerfed in some way. Modern games like Armajet and Brawl Stars run just fine, but I did notice some input lag on demanding 3D shooters like Shadowgun War Games, Legends, or PUBG. The Samsung interface has its… signature framedrops from time to time, but nothing experience-breaking.
Battery Life

Despite having a fairly thin body, the Galaxy Note 10 Lite still packs a 4,500 mAh cell. In our use, the phone could power through a day and still have the charge to make it to the night with no issues. With more sparing use, one could potentially hit 2 days of use.
Here's how it fared in our battery life tests:
Recommended Stories