SOL Republic PUNK Review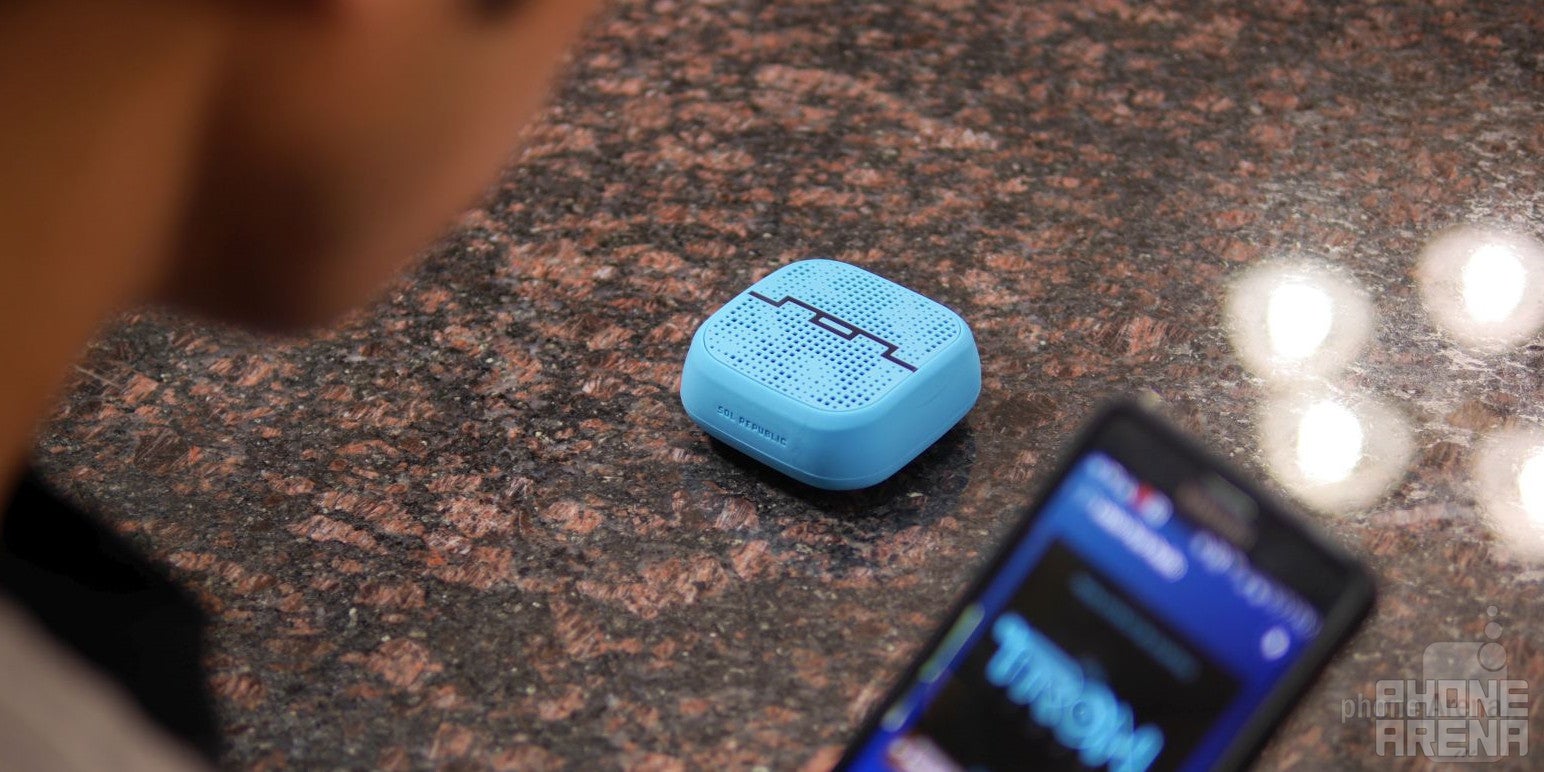 Flashy, that's the kind of reputation that audio company SOL Republic is after with its line of audio products. So far, we've taken a liking to their unorthodox designs – evident in our review of the
SOL Republic Tracks Air
. Besides headphones, the company is also slowly building up its collection of portable Bluetooth speakers. Well, the SOL Republic PUNK is one of them, as it's an oddly shaped thing that goes beyond the traditional norm of a Bluetooth speaker.
It's all about making a statement with this one! The SOL Republic PUNK is certainly unorthodox looking, just like the company's line of headphones, seeing that this square puck shaped thing doesn't really jump out as being a speaker right from the onset – that's because it's sporting a tripod mount on its underside. Available in 7 energetic colors, they're all bright and make quite a statement. Best of all, too, it's solidly constructed and feels quite good in the hand with its rubbery coating. We should note, however, that this thing is meant to fit the active lifestyle due to it being water, shock, and dust resistant.
Front and center is the distinguishable SOL name, which is right over the speaker. Around its sides, we have physical controls for power, volume up, volume down, a multi-function button, and Bluetooth one. Hidden behind a plastic flap, its microUSB, auxiliary in, and auxiliary out ports are all safely protected – so in the event that water is splashed on it, there won't be any damage. Quite frankly, the rugged aspect of the design is highly appreciated, since it helps to give this compact sized speaker some serious substance.
In terms of audio quality, our only complaint is its weaker presence – albeit, we'll say that its quality never crackles or strains at the loudest setting. Indeed, it seems to favor lower audio ranges, as bass can audibly be heard at all volume levels, so it tends to overpower audio in the higher frequencies. When it comes down to it, the SOL Republic PUNK is the kind of speaker that works well in small and tight places – it's just not meant to echo in larger rooms. With its
$69.99 price
, however, we find it a little bit more justified than the
Samsung Level Box Mini
we recently checked out as well. It's not quite a homerun, but for the price and all, we're content with the overall results.
Recommended Stories