RED Hydrogen One Review
70
Hyping a product naturally does well to generate interest, especially when it's something so different and ambitious. But the
RED Hydrogen One
has been going through a rollercoaster ride ever since it was first revealed back in July 2017, and multiple delays kept on pushing back its release. RED, for those not familiar, is a company that specializes in making professional video cameras – as in cameras used to shoot actual, feature-length movies, cameras that command a 5-digit price tag.
The release of the RED Hydrogen One is finally here, and knowing what RED and its cameras stand for, we're eager to see what this phone's dual-camera system is capable of. However, this is not a phone following the trends, so it might have a harder time capturing the interest of consumers, unless they have a taste for the unconventional. Let's see what the deal is.
In the box:
RED Hydrogen One
Wall Charger
USB Type-C charging cable
Startup Guide
Design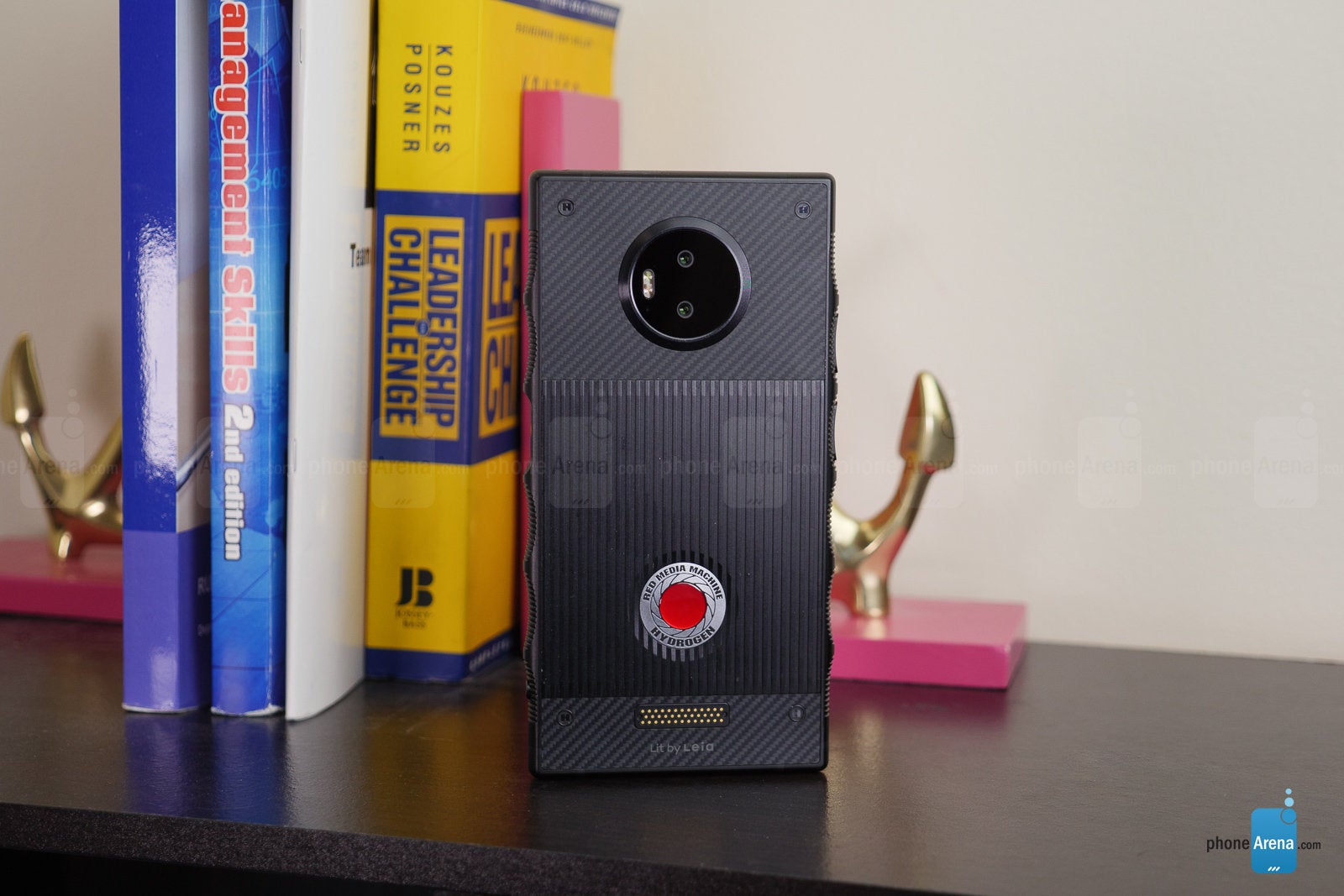 Today's trends tend to favor phones with skinny frames and slick aesthetics that charm people at first glance. Well, that's not what the RED Hydrogen One is all about, as it towers over today's smartphones favoring utility more than aesthetics. It's a beastly sized thing that's not afraid of showing off its girth, one that's packing a considerably large frame with some serious weight behind it as well.
While the phone itself is bulky, the aluminum and Kevlar frame makes it feel built like a tank – able to endure some brutal punishment! The scalloped grips around its sides indicate again the phone's preference for utility with its design, allowing for additional texture for grasping tightly onto the phone. We do like how it doesn't have the same kind of fragileness that accompanies today's all-glass phones. Despite the tank-like construction, the phone has no water-resistant properties. Nevertheless, in an era of glass-covered smartphones, the metal/Kevlar construction of the RED Hydrogen One is a refreshing change of scenery.
Other standouts with the design include its power button/fingerprint sensor combo, dual front-firing speakers, 3.5mm headphone jack, dedicated camera shutter key, and a handy, easy-to-access SIM/microSD slot that doesn't require any pin tools to access. This is great for those looking to quickly transfer photos and videos captured by the Hydrogen One to their PCs and laptops.
Modular design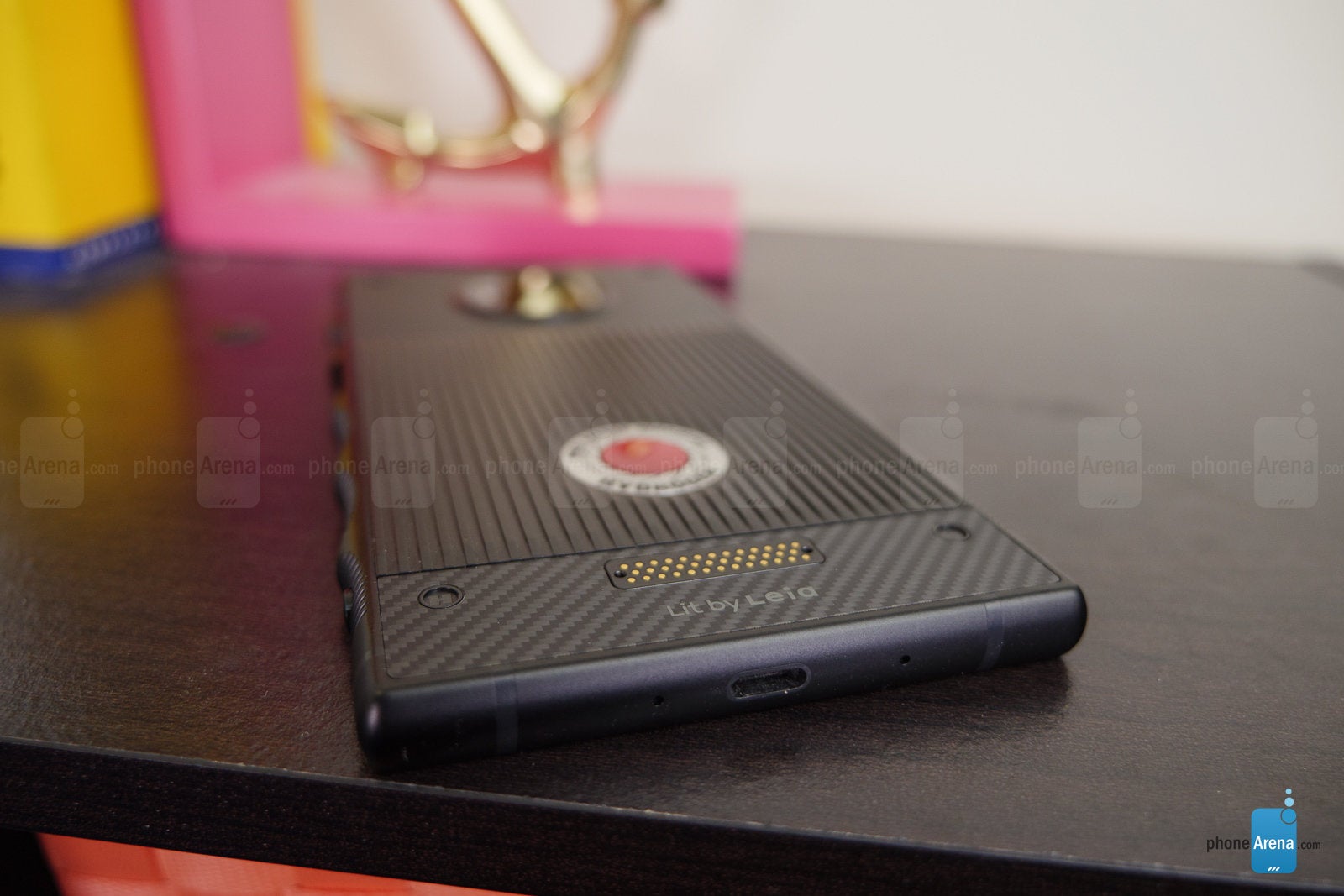 Just like Motorola and Essential, RED is hoping to capture interest with the modular aspect of the Hydrogen One, which is achieved through the pin connectors located on the back of the phone. Very little has been revealed in regards to the lineup of attachments we can expect to see the RED Hydrogen One supporting, but only one has been previewed – the cinema camera module.
Even though we haven't checked it out for ourselves, it's a module that enthusiasts are sure to be excited about because it's mentioned to include a dedicated, high-quality image sensor and a lens attachment allowing users to use lenses with it from Canon, Nikon, Sony, Leica, and other brands. This is no doubt unique in the space, but it's something that diehard camera enthusiasts are sure to be receptive of when it comes to fruition.
For now, the pins on the back of the Red Hydrogen One will remain there unused until we get word from RED about the mods. Given how the phone is shaping out to be hyper-focused on entertainment, the lineup may turn out to be selective.
Display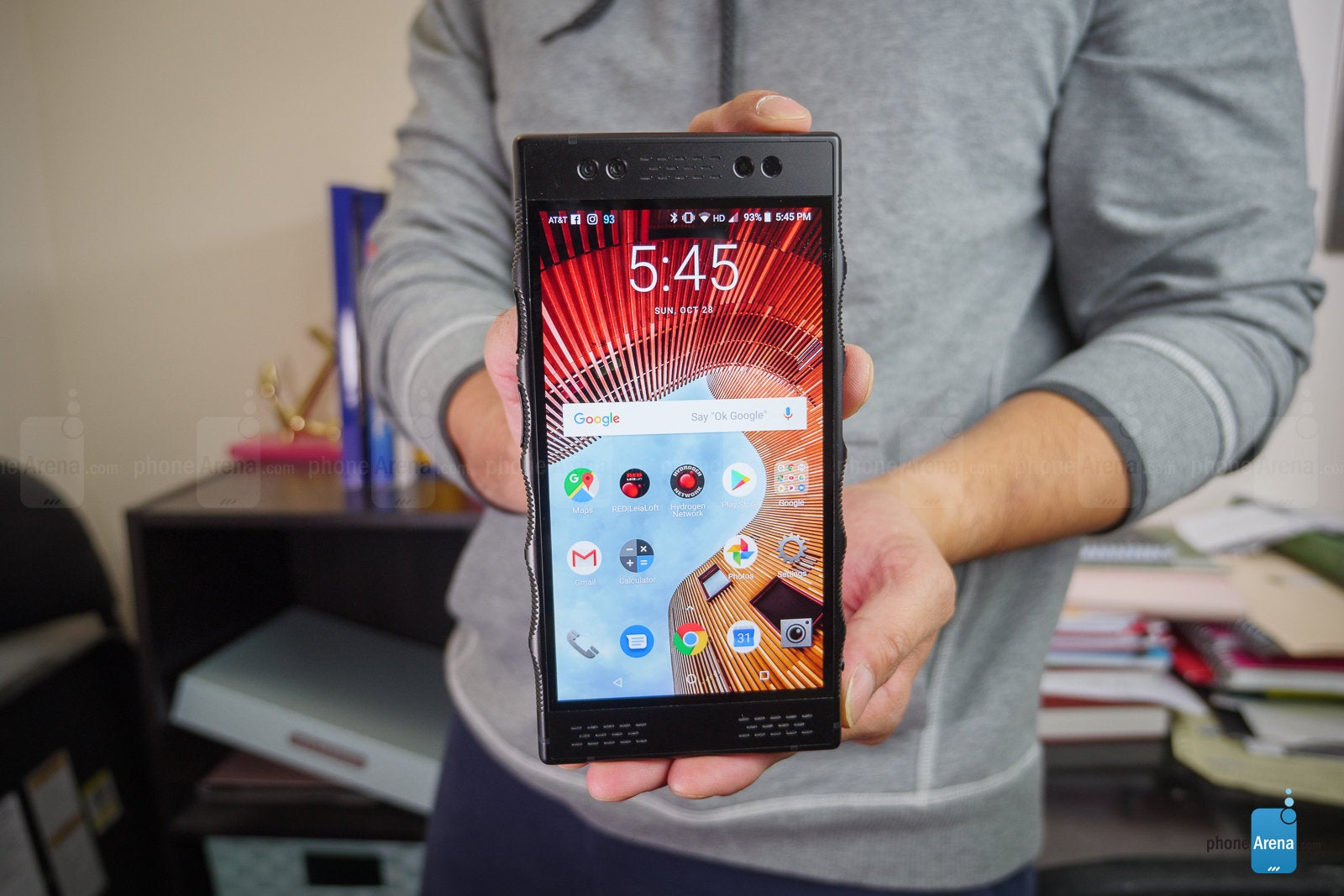 Packing quite a bit of unconventional tech, the RED Hydrogen One's biggest standout has to be the "4-View" holographic display it's rocking. Naturally, the first thing to come to mind after briefly checking it out were the glasses-free 3D displays we saw in phones like the HTC EVO 3D and LG Optimus 3D (Thrill 4G) several years back. Not surprisingly, that trend was relatively shortlived, mainly because it was more of a novelty than anything else.
Knowing that history, you may be wondering how the 5.7-inch QHD (1440 x 2560) 4-View holographic display in the Red Hydrogen One performs. For starters, it's really cool seeing it in action for the first time when images, video, and other content created specifically in this format "pop out" on the phone's holographic display, which is able to achieve the illusion of depth without the need for glasses. Better yet, there's no eye fatigue in viewing holographic content for long periods of time. Now, it's worth noting that the 4-view mode is only enabled for certain content – so don't expect to navigate through the interface in 4-view.
Although it definitely brings the wow factor when you show it off to people, it's still novel at best for the majority of users, but this niche feature will certainly strike a nerve for those in the VR/360-degree community. As for the display's actual characteristics, it's not one to really catch our attention over other displays because of its extremely cold color temperature, inaccurate color reproduction, and visible distortion at angles. The only bright spot is its strong 519 nit output, which makes it visible under direct sunlight.
Display measurements and quality
Interface and functionality
RED doesn't meddle all that much with the interface, seeing that it's running a clean Android 8.1 Oreo experience out of the box. The only point of contention for some users may be the bloatware that AT&T adds with the phone, which are simply some of the carrier's apps. Beyond that, anyone familiar with the Android 8.1 Oreo experience will find themselves at home right away.
In order to emphasize the phone's cool 4-view holographic display, RED packages several apps that provide relevant content to really encapsulate users. Take for example the Hydrogen Network app, which offers several videos, movies, and short clips that have been tailored to showcase the 4-view holographic display. Another app, the RED LeiaLoft, is a portal where we can download apps and games that have been optimized to support the display. We tried out Asphalt 8, Flippy Knife, and Modern Combat 5, which all translate smoothly to the holographic display.
In order to view 4-View holographic photos and videos captured by the phone's dual cameras, the "RED Player" app is the only one to show the content in holographic form, seeing that Google Photos doesn't do it. It's a minor annoyance, but we hope that the option will be something available down the road.
Processor and Performance
Due to the phone's long development and numerous delays, there was no working around to switching out the processor to match its contemporaries. It's running the Qualcomm Snapdragon 835 SoC coupled with 6GB of RAM, which suffices enough even now for all the basic things, but the chipset is without question dated at this point. When you think how just about every major flagship is accompanied with the Snapdragon 845, having last year's hardware doesn't do much to justify its worth over those options. Yes, the phone's performance is still responsive, but it doesn't offer the same kind of split-second responses we've seen in phones like the OnePlus 6 and the new Pixels.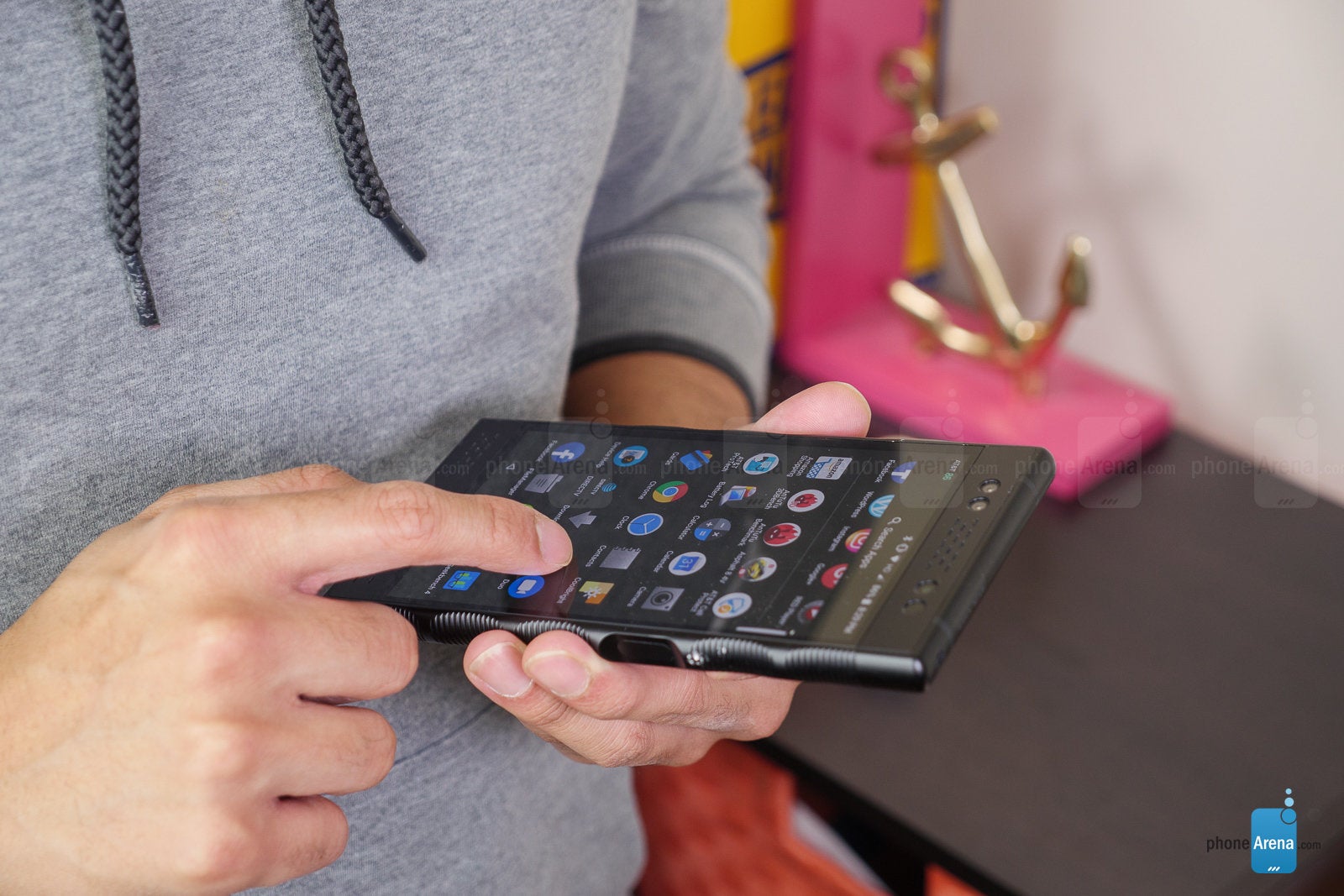 Our particular model is boasting 128GB of internal storage, a generous tally no doubt, especially when there's expansion courtesy of its easy-to-access combination SIM/microSD slot. This accessible slot doesn't require the aid of a pin ejection tool that most phones implement, which is great as we detailed already because it gives users that extra layer of flexibility.
Camera
As one would expect from a company known for its high-end video production cameras and gear, there's a huge focus on the camera experience with the Hydrogen One. Speaking of that, yes, the phone is fashioned with a dual-camera system in the rear, but it's also rocking a pair around the front! The rear combo breaks down to a pair of 12.3MP "stereo" cameras, while the front shooters are a pair of 8.3MP cameras. The dual-camera implementation allows both the front and rear cameras to produce stereoscopic images and videos, as well as portrait shots that blur backgrounds and retain focus on the subject.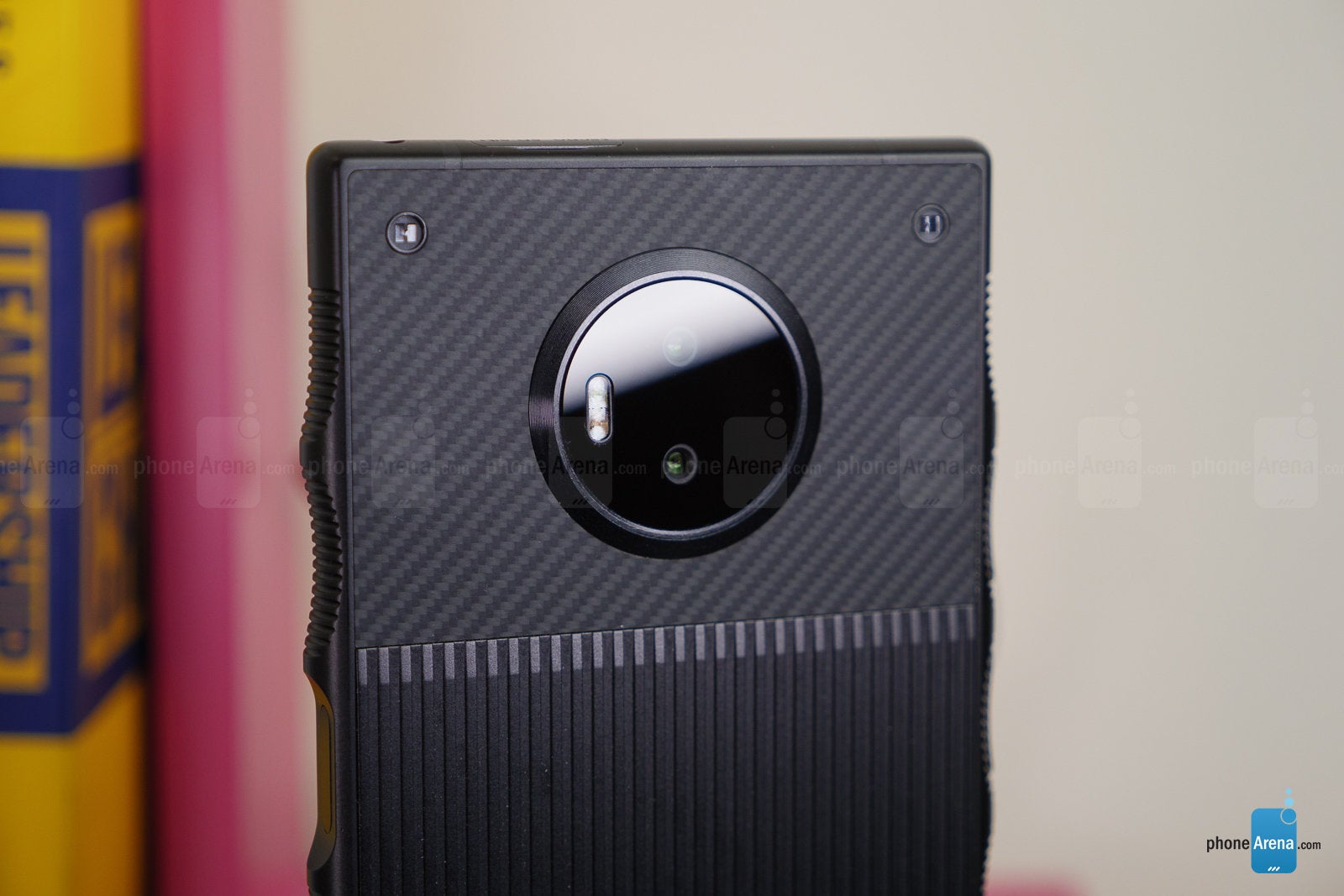 However, the neat-o factor here is in how the 4-View holographic display takes the content and delivers those holographic views. When switching to 4-View mode, the holographic display kicks in to provide us with a real-time look at the composition. In our experience, there are certain factors that contribute to achieving the best results with depth with these holographic content – like the contrast of the main subject from the background, lighting conditions, and textures. In some instances, images come out amazing, but in others, the feeling of depth is lacking.
Considering RED's reputation in filmmaking, we're a bit disappointed by the camera interface because it's lacking in many regards. For one, it does take a longer amount of time to capture content, but this is obviously due to the processing that is necessary to produce holographic content. Secondly, the camera's manual mode only allows modification to the shutter speed and ISO, which is a far cry from the rich controls offered by the competition. We're told though that updates are on the way to enhance the shooting experience, but as of right now, it's seriously underperforming – even against what some mid-range phones offer!
Image Quality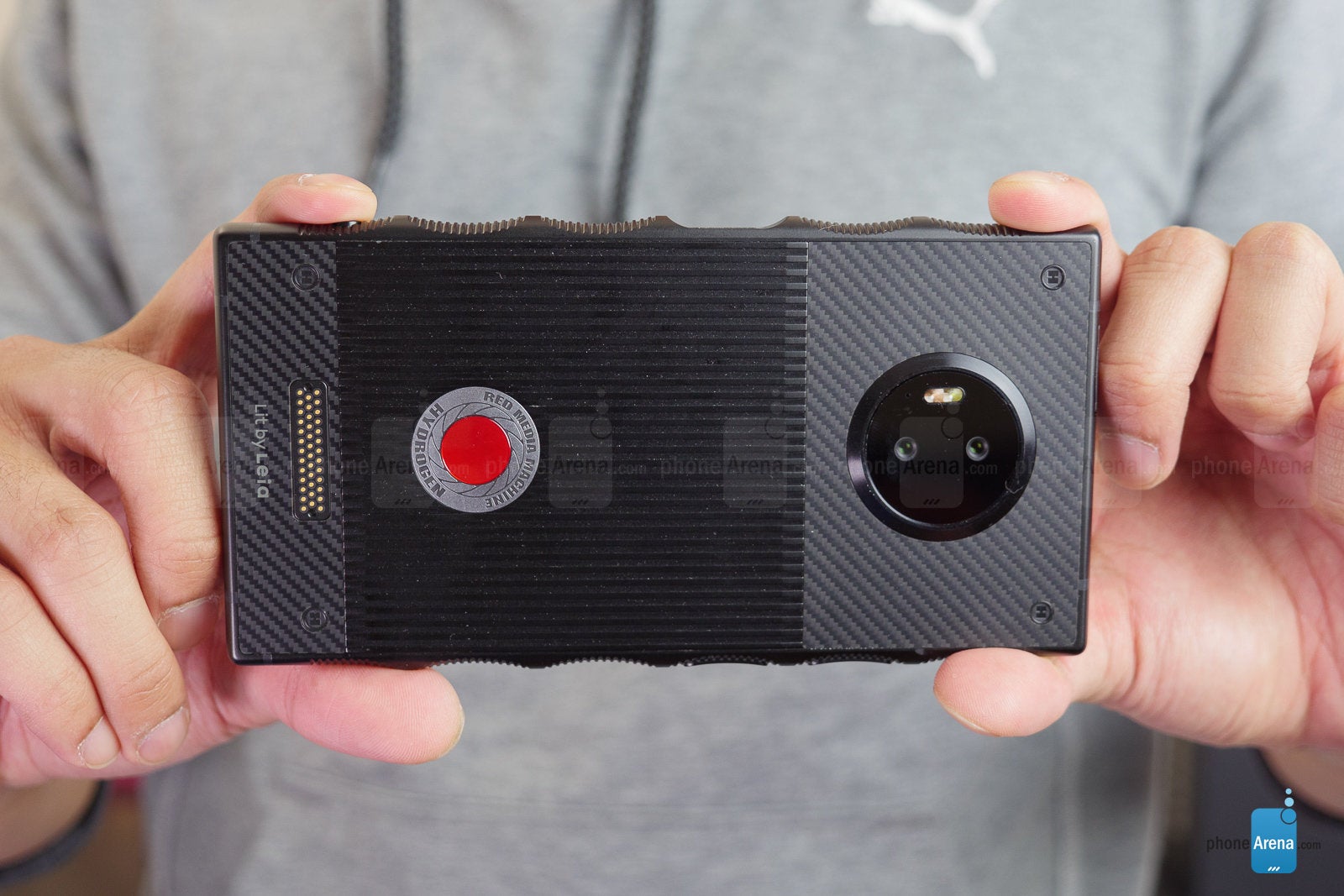 RED may have the experience and reputation in the cinema world, but when it comes to smartphones, it's quite indicative that they still have a long way to go before being remotely considered a contender. Yes, those 4-View holographic photos are cool and slick, but when they're viewed as 2D images, they're lacking fine details and are often soft. If you're looking for better results, just stick to the 2D mode. When there's ample lighting, photos come out with more detail and neutral-toned colors. However, HDR adds a bit of improvement by boosting the shadows and saturating the colors by a little bit. The downsides, however, are that it takes an even longer amount of time to capture HDR images, and many of them turn out blurry, especially in low light.
The front-facing camera actually performs rather well when the conditions are suitable. Not only does it capture some solid details, but it's complemented by its strong dynamic range and sharpness. The end results look pretty sharp when there's great lighting around! Even portrait shots manage to do nicely as well, as the cameras are able to distinguish our face from the background – allowing it to properly add the appropriate amount of blur around the edges of our face.
There's nothing pretty to look at with the camera's performance under low light, as predictably so, it results in very muddy-looking images void of detail. It also struggles with dynamic range, seeing that highlights are often blown out to the point that details are absent. Furthermore, there's just too much noise in the shadows when there's little lighting around.
Video Quality
When your brand is renowned for capturing cinema-grade video, you're going to be scrutinized a lot more. Sadly, the RED Hydrogen One fails to deliver any substance with its video-recording performance. At 1080p resolution, visuals appear extremely soft – lacking any sort of fine details. At the maximum resolution of 3840 x 2176 (4K, approximately), video does look good, but not any better than what you'd get out of any other high-end phone. Furthermore, the video stabilization makes things appear very wobbly and jittery, especially at night. Over on the audio side, the mics are easy to cover by accident and sound is mediocre in general. To tell you the truth, the entire thing makes for a very forgettable experience!
The option to shoot in 4-View (RED's own holographic 3D video format) is there as well, which kicks on the moment the icon is pressed on screen and is captured at the resolution of 3840 x 2160. Now, the nice thing about this is that you get a real-time preview of what the composition looks like – so it's able to deliver a believable level of depth in the scene. Again, the novelty of shooting in this mode is something we appreciate, but the unfortunate thing is that you really can't share these videos with anyone else. Instead, you can only view these videos with the RED Hydrogen One's holographic display. And yes, it's cool how some things pop out in these videos, but it's really tough to discern the actual video's quality because of the distortion that comes into play with 4-View mode is on.
For all the notoriety, it's rather disappointing that the RED Hydrogen One can't even deliver average results with its video-recording performance. Sure, the 4-View holographic capture is neat-o looking with its ability to define depth in the video, but it's still a novel feature at best for now. We'd prefer to have an outstanding 2D video performance first and foremost.
Multimedia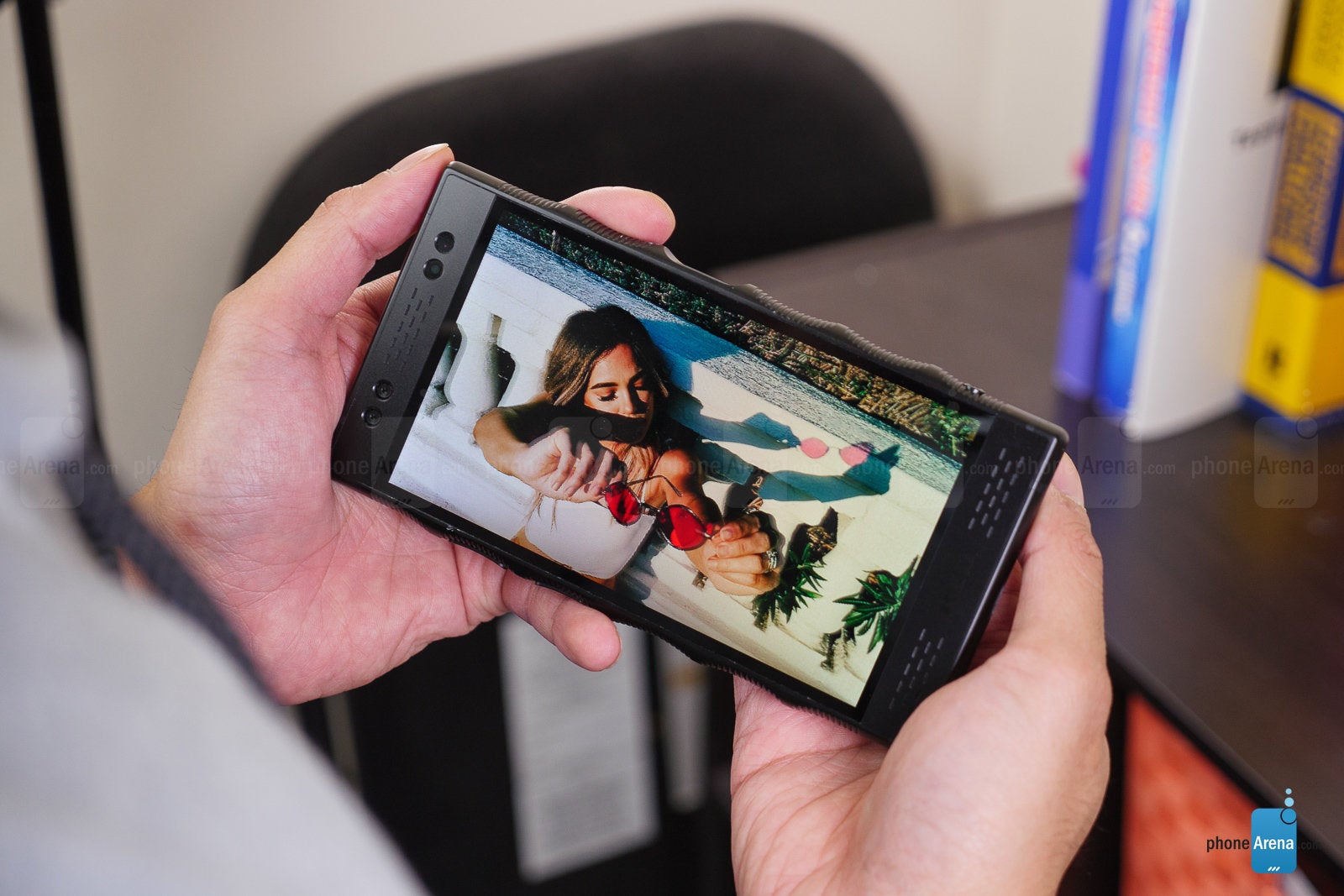 Thanks to its 4-View holographic display, the RED Hydrogen One certainly is an entertainment gadget that's sure to garner attention. Videos and photos pop really nicely in 4-View holographic mode, which is even made better when we can view the screen for significantly longer periods of time without feeling fatigued. And best of all, there are no special glasses or anything required! What's really intriguing is how much better this technology is than the 3D movies played at theaters, mainly because the feeling of depth is far more prominent here. It's not simply distinguishing foreground and background elements, it's able to add in several more in between to really heighten that feeling of depth.
Over on the audio side, enabling the 3D effect applies this sort of spatial mode with the built-in speakers, but the overall volume output is rather weak. In comparison, it gets a bit louder when the mode is off, reaching a peak output of 73.3 dB, but it's still underperforming against the competition. Then again, we'll give it kudos for continuing to employ a headphone jack for the convenience.
Battery life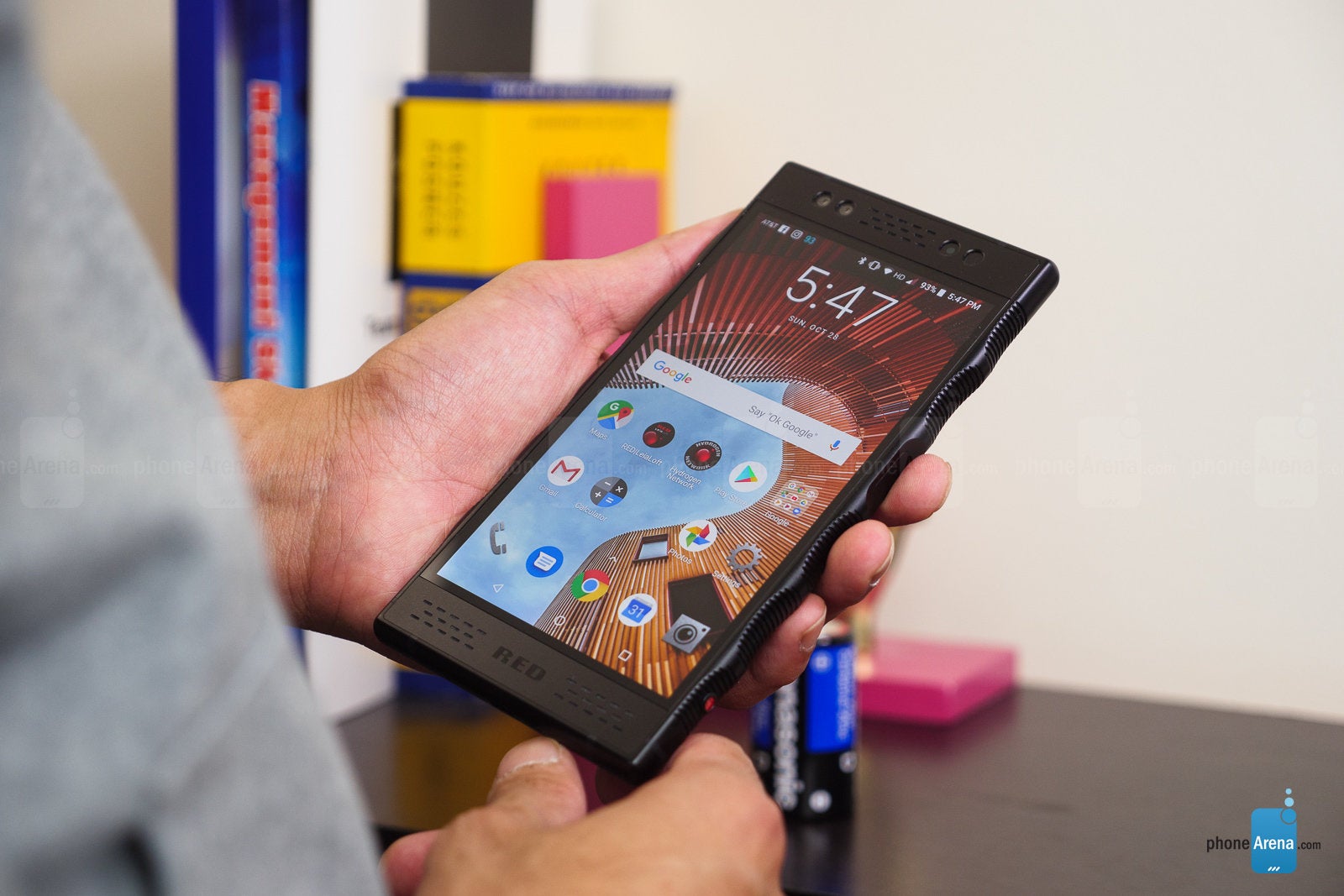 If there's one thing going right for the RED Hydrogen One, it's without question its long-lasting battery life. That's attributed to its massive 4500 mAh battery, which in our day-to-day use manages to get us almost a couple of days from a full charge. By the end of the first night, it was still hovering around the 45% mark! In our battery benchmark test, it reaffirms our real-world experience, as it topped out at 11 hours and 10 minutes – easily breezing past most of the flagship competition!
Recharging is also speedy using the included charging adapter, which takes 129 minutes to fully recharge back to full capacity. As hinted by the aluminum construction, there is no wireless charging option on board.
Call Quality
Despite the distortion that's evident in voices through the earpiece, it's still okay enough to handle phone conversations. Volume is at least potent through the earpiece, which makes it still easy to discern voices – while on the other end of the line, our callers didn't face any major issues in trying to make us out. However, the lackluster volume output of the speakerphone pretty much prevents it from being used in noisy conditions.
Conclusion
Those looking to pick up the
RED Hydrogen One
will have to shell out some serious dough to snag it, especially at the rate of $43.17/month for 30 months through AT&T, which brings its cost of ownership to a staggering $1295.10! We're all accustomed to seeing smartphones in the $1000 range, but they all generally have proven to be well-rounded performers. That's not particularly the case here with the RED Hydrogen One which, for a general smartphone, can't even come close to competing against the current top phones in the space.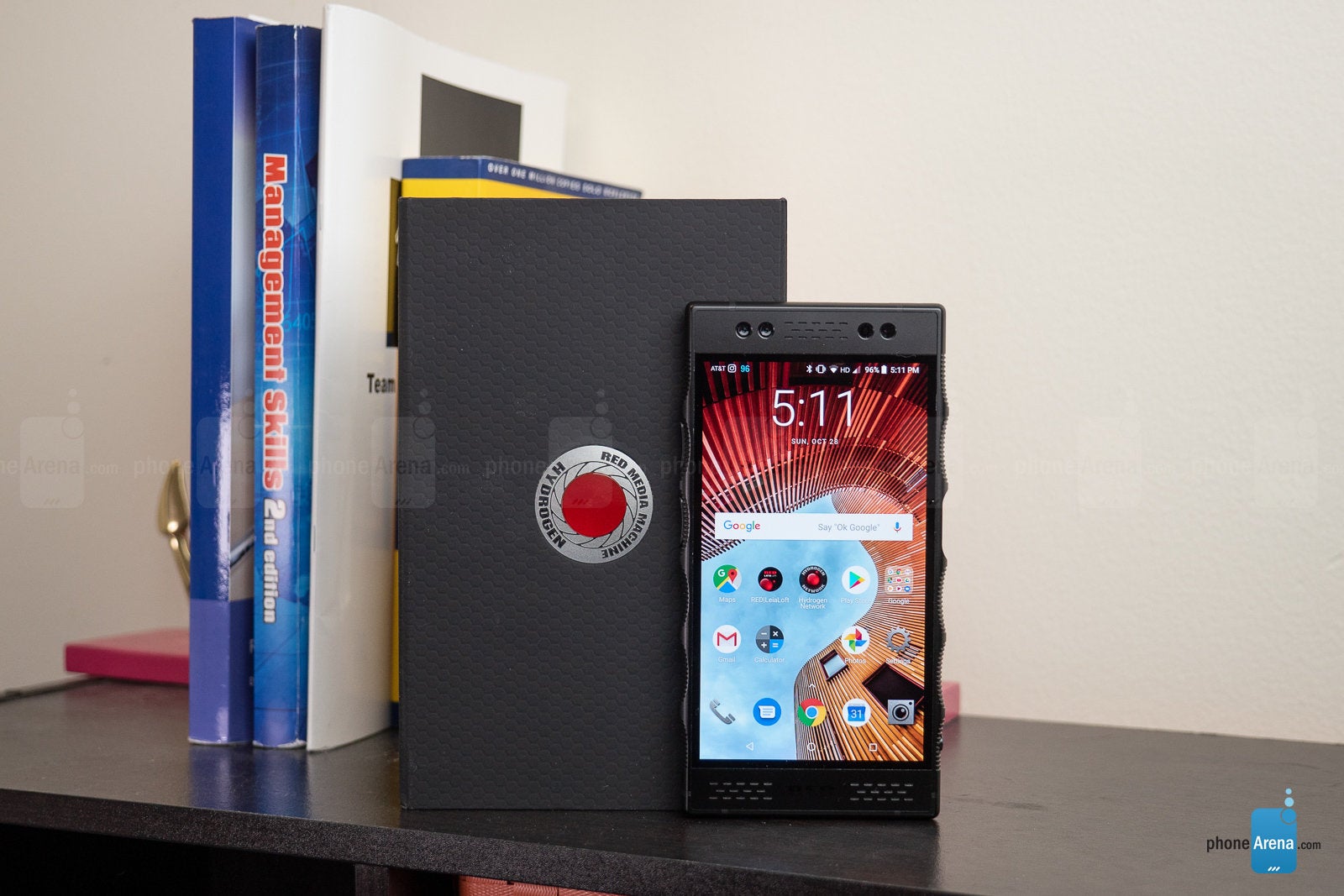 RED's ambitious approach undoubtedly needs to be applauded regardless, just because they're daring enough to take a gambit on innovation – even when everyone else has seemingly settled on following the trends. Indeed, the 4-View holographic display and camera capture are unique in the space, but just like the short-lived 3D displays and 3D recording that smartphones went through several years ago, it's a novelty that quickly wears off. However, the RED Hydrogen One does possess one imposing feature that may potentially win the hearts and minds of enthusiasts – the cinema camera module.
While most consumers may not be enchanted by this, we certainly know that camera buffs are digging the prospect of being able to attach their existing lenses to this phone. However, we still don't have a direct time frame for its release, nor a price point at that, which means yet another substantial out-of-pocket cost to the user. Still, it's something that we feel has more purpose in the long run than the 4-View holographic display. Unless you're a diehard cinema buff, you may want to invest your money elsewhere.