Power Practical Lithium 4400 Battery Bank Review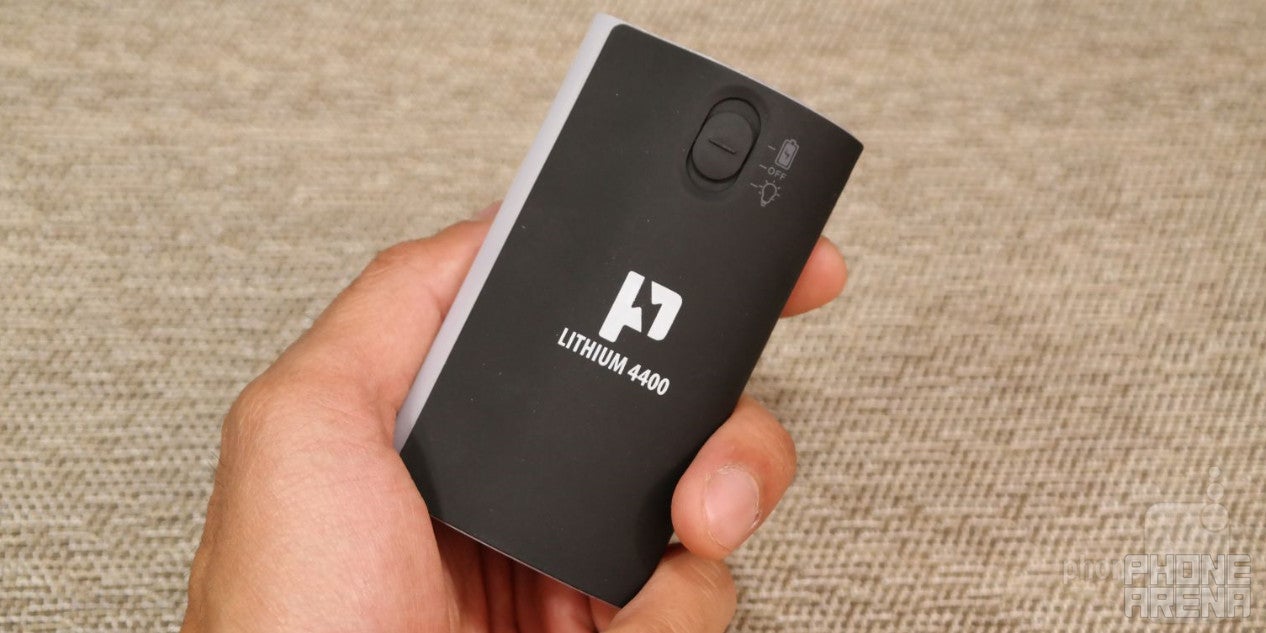 A mobile accessories company we're getting acquainted with for the very first time, Power Practical got its rise to fame by selling the idea of its
PowerPot
boiling water smartphone charger to Mark Cuban on the hit show "
Shark Tank
." As much as we'd love the idea of reviewing that uncanny device, we're instead checking out something more practical from their lineup – the USB charging Power Practical Lithium 4400 Battery Bank. So yeah, it's yet another battery backup gizmo we're checking out.
We've seen the strange, the odd, and the oh-so conventional when it comes to the designs of battery backup chargers. With Power Practical's offering, it falls within the conventional segment, as its design language doesn't attempt to be different or daring. Rather, the Power Practical Lithium 4400 Battery Bank sports a compact size that's mostly constructed from plastic – with a soft touch matte finish to keep a clean appearance.
On its main façade, we're simply greeted to a switch that allows us to initiate the charging process, or activate its built-in 4 LED lantern. Checking out the latter feature, it's something that doubles as the unit's battery life indicator, where each lit up LED deals a quarter amount of juice. And of course, it can become even more useful if the lights ever go out – or if you decide to do some camping. Aside from that, the only items we find on the unit are the microUSB and full-sized 5V 1A USB ports.
Using the Power Practical Lithium 4400 Battery Bank on an HTC One M8, it's able to easily recharge the device back to the 100% mark after being at 5%. Once it got back down to a low level, 10%, we used the battery bank again to charge it. However, it was only able to bring it back to close the 50% mark – so it seems that it's best to use the remaining juice to simply top-up devices. Now, the unit comes included with a microUSB cable to charge it, but we would've loved to see it incorporated into it instead to reduce our need to carry it along with us.
At the end of the day, the Power Practical Lithium 4400 Battery Bank is your ordinary backup battery that can juice your devices on the go. Sure, the 4 LED lantern is an added benefit, but it's nothing too profound to elevate its functionality over other comparable offerings. Sporting a price point of $59.00 online, we feel that it's a smidgen on the expensive side – more so when comparable devices are priced less.
Recommended Stories