Nokia 6555 Review
7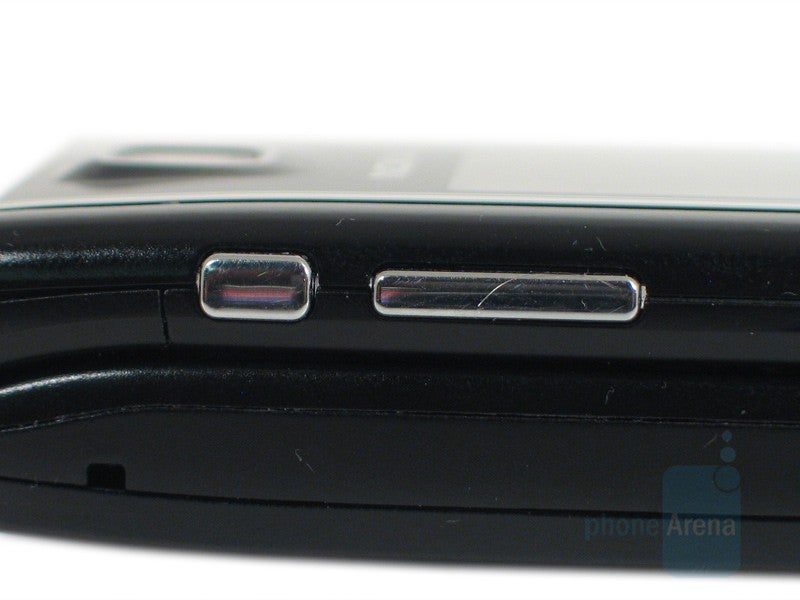 Volume Control and PTT key
Introduction:
Mobile phones have grown from just talking devices to multipurpose devices that we rely on in our daily lives. We now even have niche models that are geared towards one specific role above all others making it just a little difficult for us to pick out that perfect phone. So, what has Nokia done with the 6555? Well, they made it that jack of all trades. They didn't make it in some weird crazy shape or have a keyboard geared to users who message but for the mass population. So, can this little multipurpose device still thrive when there are so many niche devices? Well, let's take a look.
Design:
Looking at the 6555, you notice that it's a very elegant clamshell phone. It's all black with silver border found in key locations. Nokia went for a structure that's very simple and this can be seen inside and out. Located on the outside are the 128 x 160 secondary display, 1.3 megapixel camera, volume rocker, push-to-talk (PTT) button, charger slot, and 2.5mm headphone jack.
Once opened, this simple design continues as everything has been crammed into the keypad portion but that's not to say that it's small. In fact, the keypad is very comfortable to use and the buttons are large enough so that you don't find yourself pressing two at a time and there is enough feedback to know that they've been pressed.
The top is dominated by a 2 inch TFT display with a resolution of 240 x 320 which gives very lively and vivid colors and gave us no issues seeing the screen in bright environments.
It may be fat and heavy, at 99.6 x 44.3 x 19.6 mm and 97g, compared to today's slim models, but the 6555 is still comfortable to hold.
Sadly, with every good design, there has got to be at least one flaw and here, there are already two. Firstly, the volume rocker is located on the top portion of the 6555, just as the first RAZR, which may not seem as a big deal until you're talking and want to change the volume. Secondly, the microSD slot is found underneath the battery which means no swapping your card on the go.
Recommended Stories