LG 360 VR Review
23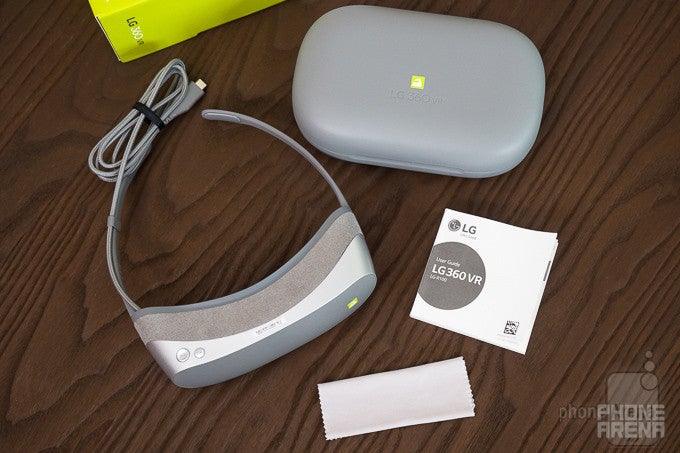 Introduction
Like the LED bulb that is now permeating the market, so has virtual reality been around for decades—in one form or another. And true to the seemingly universal rule of thumb that dictates that anything legitimately cool we see on TV eventually makes its way into our home, so have virtual reality headsets been trending up.
Headsets, such as the LG 360 VR. Priced at $199 in the United States, and with a rather underwhelming initial showing during MWC 2016, we were curious to see if the final product is worth the price tag, if it's effective at drawing people to virtual reality, and if its promise of "smartphone-free" viewing would amount to something truly noteworthy.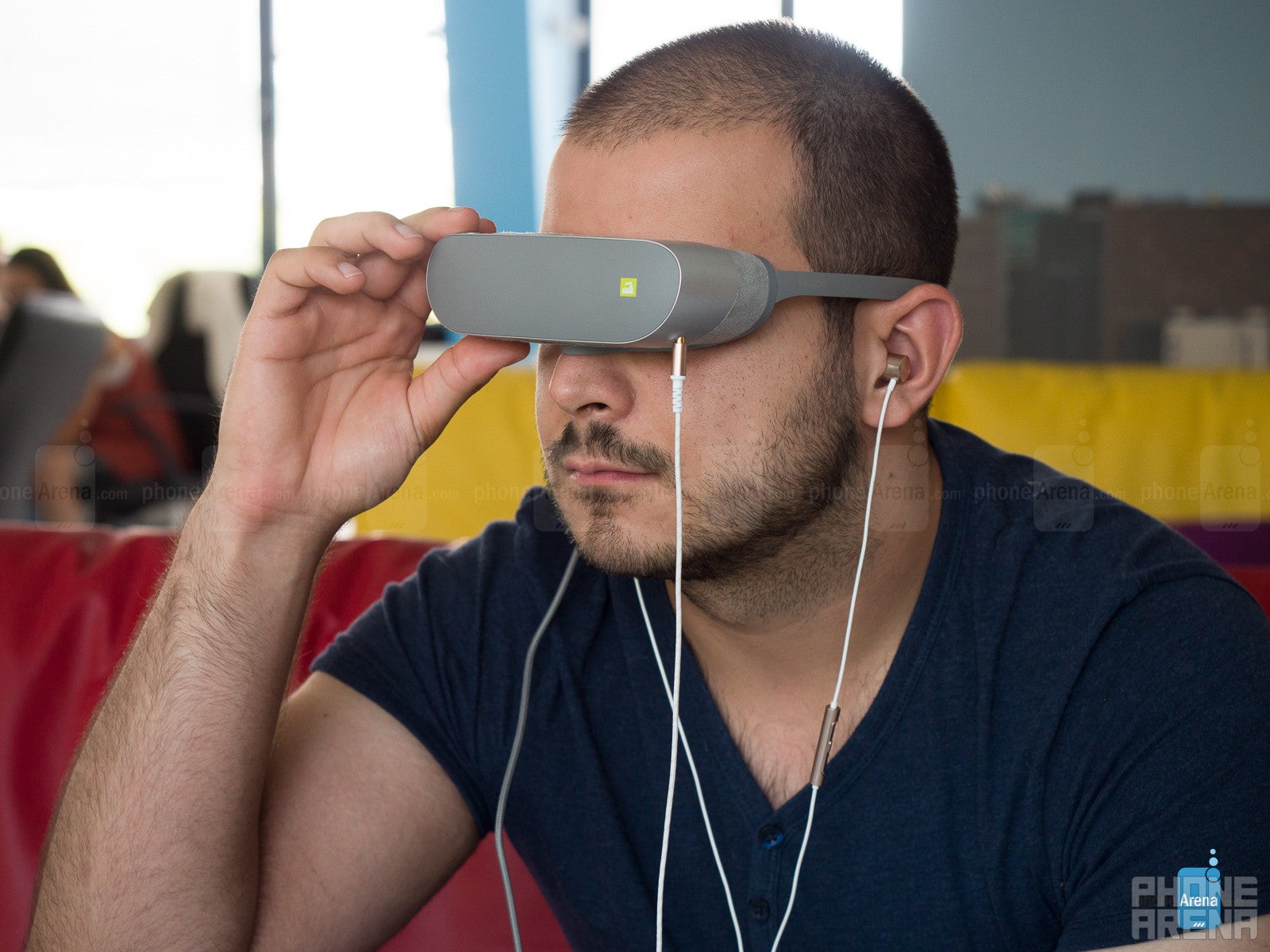 Let's see...
In the box:
LG 360 VR headset
Protective lens caps
Glasses case
User guide
Design, weight, and fit
Dozens of VR headsets have made their way into the wild already, but universally, you look like a fool with them glued to your face. The time will come to try and work on making these aesthetically pleasing, but it is not this day.
For its part, the LG 360 VR looks better than most, with noticeably smaller physical footprint and back and select buttons on the top right. The headset is the size of a phablet in width, and half that in height, weighing just 4.7 oz (134 g). In comparison with, say the Samsung Gear VR, it's significantly more compact, lighter, and travel-friendly.
Ergonomics with the LG 360, however, are actually worse—and that's saying quite a lot as Gear VR users will know.
Quite frankly, it's shocking that the one standout feature of LG's VR headset—its lightweight and compact construction—is undermined by the seriously uncomfortable eyeglass temple. How this passed the internal OK is beyond us, as it literally cuts into the top of your ears.
Beyond that, the LG 360 VR is actually light enough as to be comfortable to use even for longer stretches. The nose pads are also comfortable and can be regulated, unlike OnePlus' Loop VR. Of course, given how the LG 360 VR needs to be tethered to a phone (via a rather short USB Type-C cable), and with the addition of earbuds, it all quickly escalates into a tangled mess where accidental damage to your smartphone is not at all unlikely given how much you'll be looking around.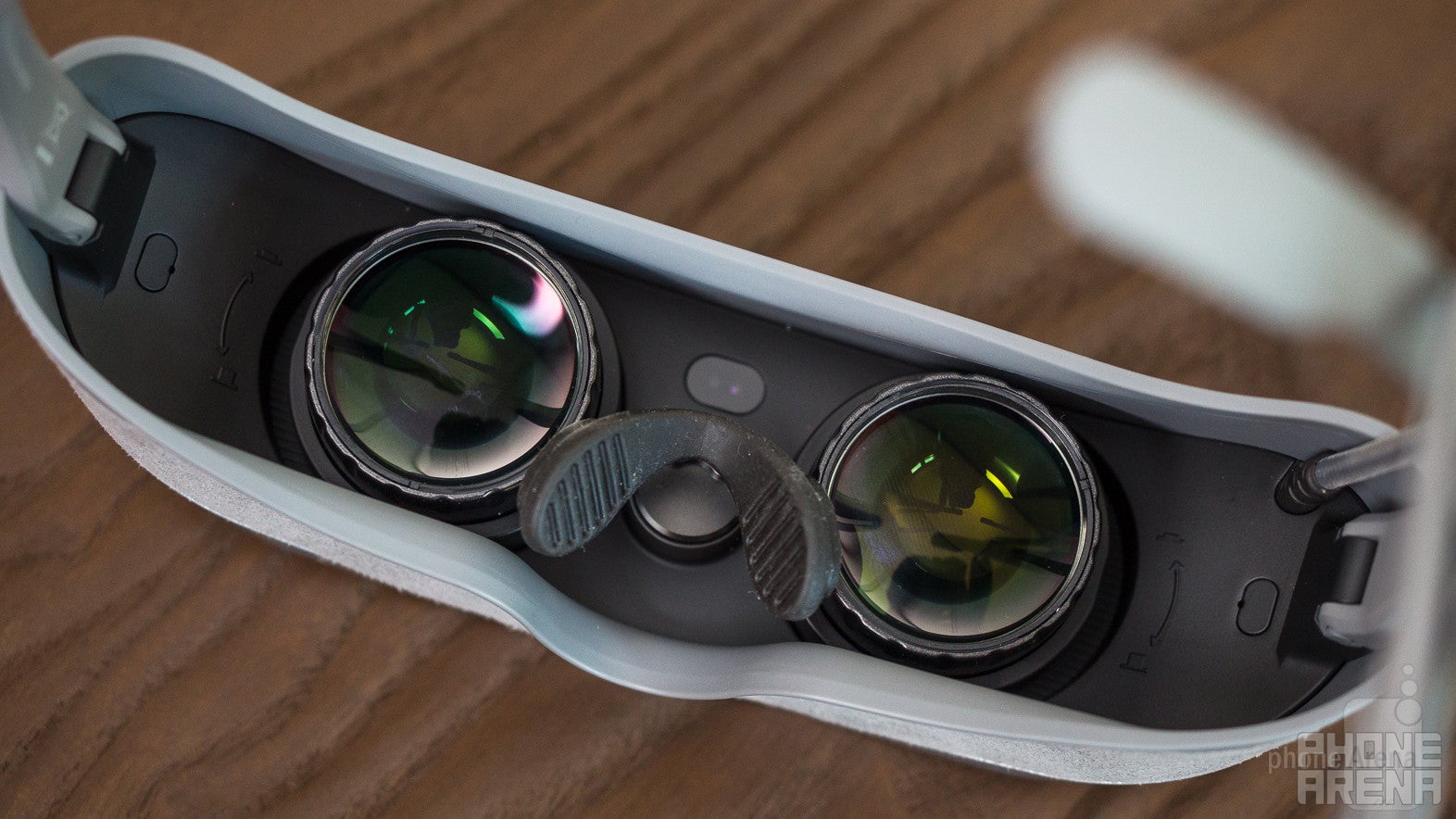 That said, it is because of that tether that the LG 360 VR is light and compact—the phone doesn't have to sit on your face. Instead of that, LG has integrated a tiny, 1.88", 960 x 720 pixel resolution IPS LCD display that's used for viewing. With such a high pixel density, we were actually pleasantly surprised to note that image sharpness was better than the Gear VR paired with the Galaxy S7.
To focus the lens, you twist them until you're satisfied, but you can only do so with the so-called Light blocker part of the headset removed first. Not only is this extremely annoying, as you'll likely want to do some finer adjustments after your first attempt, but the light blocker isn't much of a light blocker anyway. Indeed, light seeps in from the bottom and even the sides, creating a distracting glare on the lenses' glass.
Overall, the 360 VR feels all kinds of half-baked. The construction isn't as solid as we'd expect, and the headset raises some extremely valid concerns when it comes to comfort and even practicality.
Recommended Stories