Huawei Watch GT 2 Pro Review
1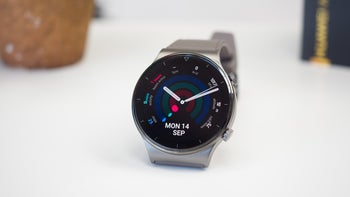 Apple has launched its next-generation Apple Watch and this year we got to enjoy two separate models for the first time - the Apple Watch Series 6 and the SE. Every time Apple launches a new gadget, things get tough for other manufacturers. The whole tech world is talking about blood oxygen monitoring now but there are other brands offering that feature too.
The Huawei Watch GT 2 Pro is an excellent fitness and health watch, boasting a premium design and materials, a gorgeous OLED display, amazing battery life, and a ton of fitness features. It's held back only by its somehow limited connectivity options (no cellular or Wi-Fi), and lack of third-party apps support.
As a standalone device, the Huawei Watch GT 2 Pro is lacking in the smartwatch department. But if you want a great looking piece of gear with fitness-rich features, and don't want to charge it every day, the Watch GT 2 Pro is a very compelling option.
Jump to section
Design

& Style

Huawei has been aiming for a classic chronograph design ever since the first Watch GT was launched two years ago. The Watch GT 2 Pro is no exception - it's a very clean and classy looking gadget. The sapphire display is housed in a titanium frame, while the back of the watch is ceramic.

There are two buttons on the right side, contributing to the classic look. An unobtrusive loudspeaker opening lies beneath the buttons, right where the ceramic back meets the titanium frame. There's a small hole for the mic on the opposite side, and all the sensors reside on a gentle bump at the back of the watch.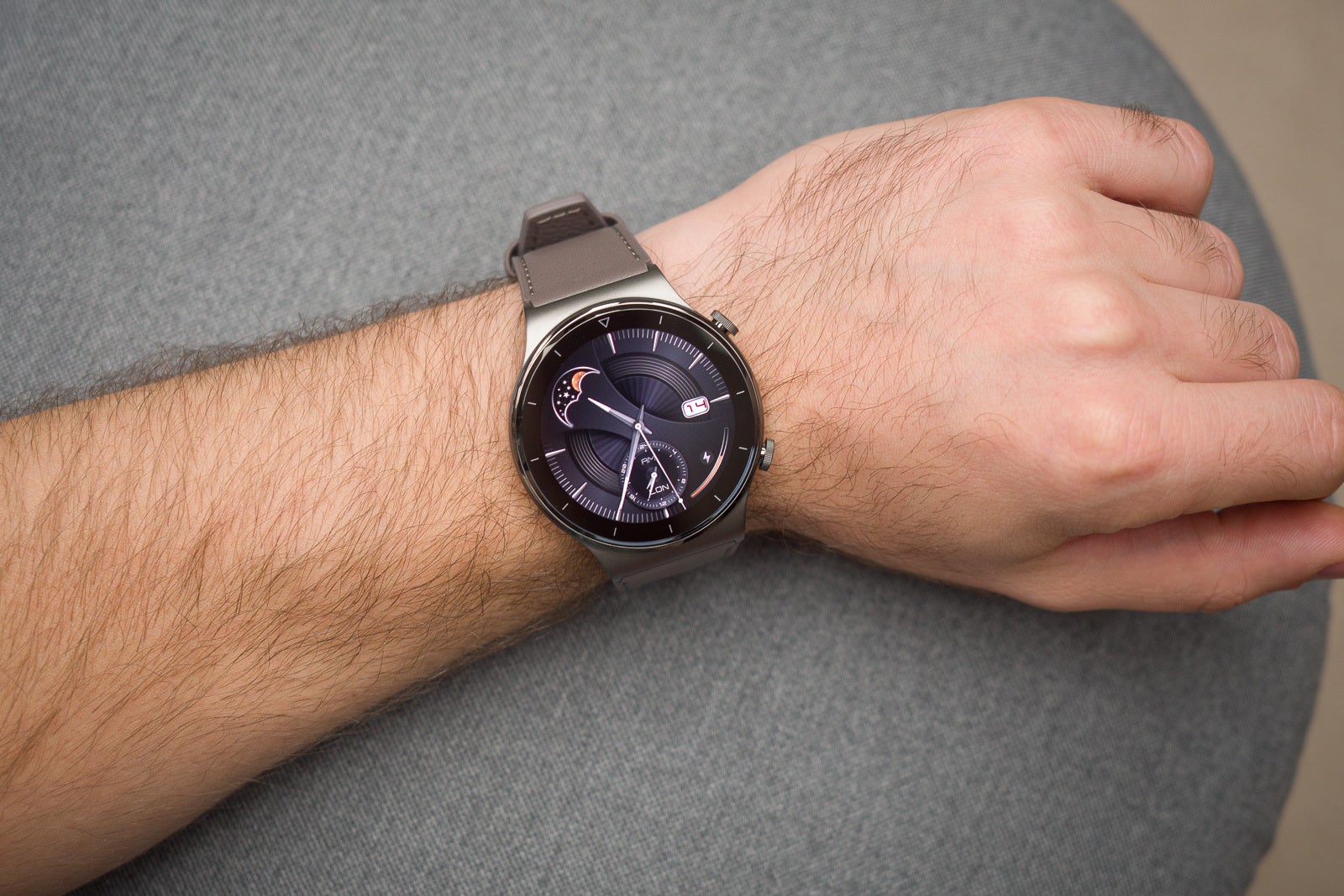 The Huawei Watch GT 2 Pro ships with two bands - a leather one in light brown, and a black silicone sport band. The watch's diameter is 46.7mm, and although this might seem like a big number, the clean design looks really good even on smaller hands. The weight is kept at bay at 52 grams thanks to the excessive use of titanium. You can also fit any 46mm third party band, so plenty of customization options too.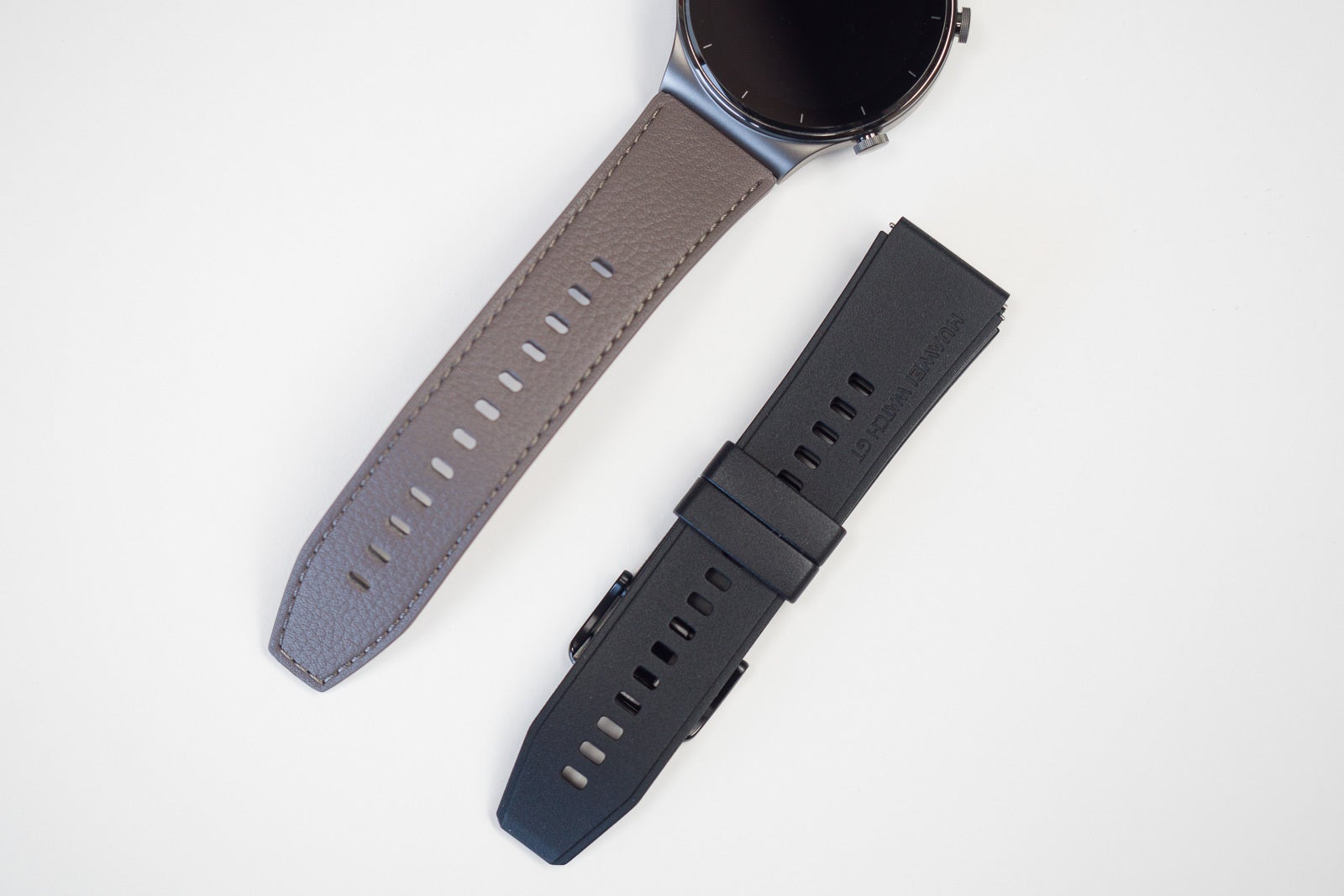 Display

& Watch Faces

The display of the Huawei Watch GT 2 Pro is quite good. It's a 1.39-inch OLED panel with a 454 x 454 resolution, resulting in approximately 462 PPI density. All these numbers translate to a bright and crisp image, even under direct sunlight, although the sapphire coating is quite reflective and can act as a mirror.

There are thirteen watch faces preinstalled on the watch and each one has its own thing going on. Of course, you can download hundreds of additional watch faces in the Huawei Health app and customize some of them to your liking. Again, chronograph-style ones look amazing and fit the overall design quite well.
Software

, Health, and Performance

The Huawei Watch GT 2 Pro runs on the proprietary LiteOS and is powered by Huawei's in-house developed Kirin A1 chipset. This combination is the main reason behind the amazing 14-day battery life but also the Achilles heel of this device. There's no cellular connectivity on the Watch GT 2 Pro, which means the device relies on your phone and you need that Bluetooth connection. The built-in microphone and speaker allow you to handle calls but only when your phone is around. Meanwhile, there are occasional lags and stutters in the interface, courtesy of the modest chipset.

There's no Wi-Fi connection either, which is another disadvantage and a disappointment too. When used as a standalone device, the Huawei Watch GT 2 Pro is truly lacking on the smartwatch side. Nevertheless, there are some neat features onboard - you can use the watch as a remote shutter when taking pictures with your phone. The Route Back feature uses the built-in GPS and records your travel route and can be really useful not only in "lost in the woods" situations but when you need to trace back your steps and find your car in a foreign city.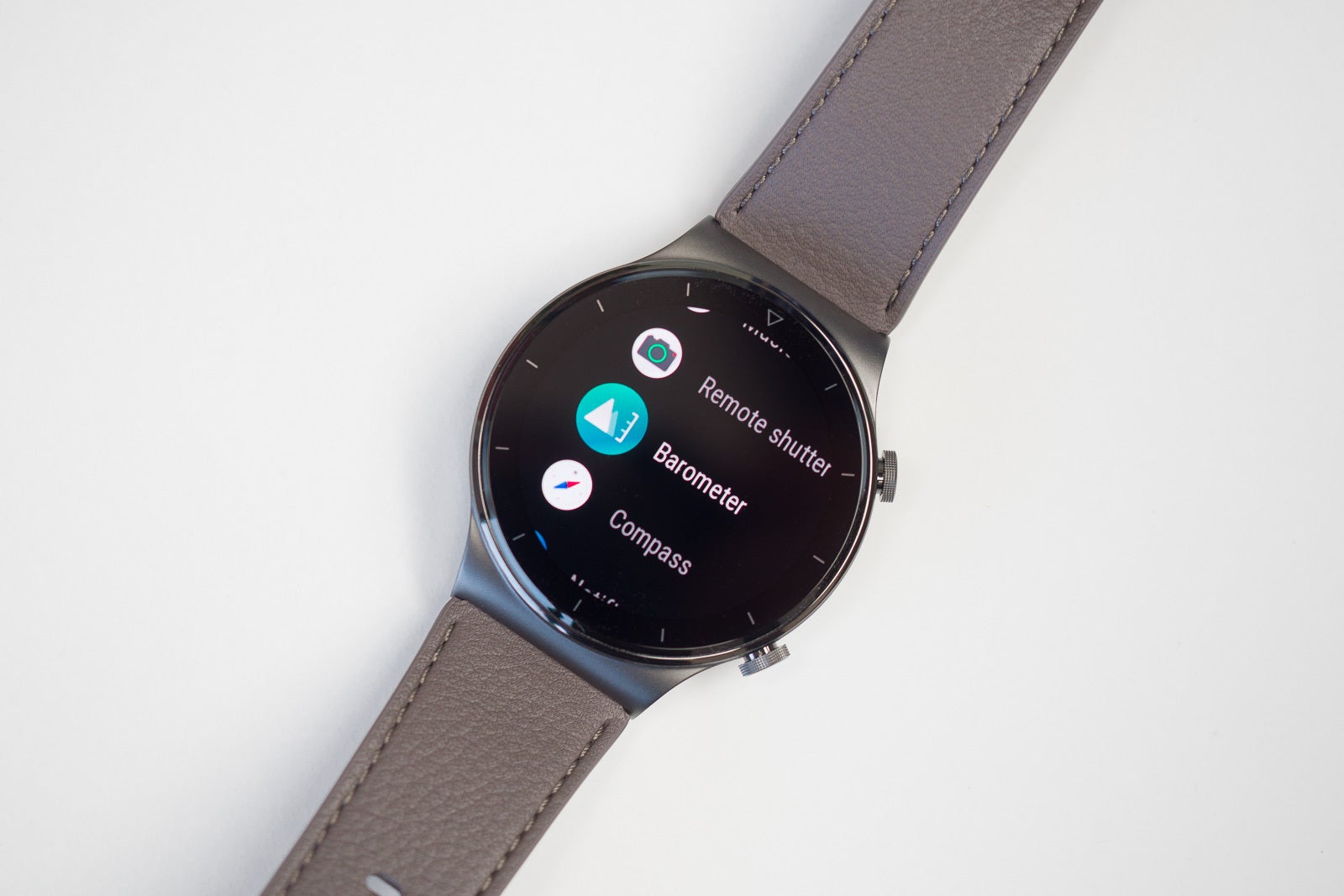 There is 4GB of storage and you can use half of that to store music and listen either on the watch itself (not recommended) or via a pair of headphones. No phone needed. The usual stuff is present too - there's a barometer, a compass, a stopwatch and a timer, a Flashlight that actually turns the screen white and ramps up the brightness, and the useful Find my phone feature. You can also set alarms, check notifications, get weather updates and so on and so forth. When it comes to health and fitness features, on the other hand, the Watch GT 2 Pro has a lot to offer.
The down button on the watch is customizable but out of the box it's used as a workout shortcut. There are more than 100 workout modes, including 17 professional modes and 85 custom modes, including 13 running courses with throughout voice guidance to give you more suggestions for better training. The heart-rate and the SpO2 sensors take training and health monitoring to a whole new level, offering continuous heart-rate monitoring and VO2max readings (maximum oxygen consumption during exercise). The 5ATM water resistance will surely please swimming enthusiasts too.
Sleep tracking is also present on the Huawei Watch GT 2 Pro but it's not as comprehensive as we would've liked it to be. You can get a reading of your stress level but it's not clear how accurate it is. If you feel stressed there are breathing exercises to help you calm down.
Battery

life

Battery life is the thing manufacturers of smartwatches don't want to talk about. Even in its final iteration the Apple Watch 6 can last only 18 hours on a single charge. Huawei continues to be a champion in endurance with up to 14 days of battery life with light usage. Realistically, you will get about a week of normal usage out of the watch, which is still pretty impressive. Granted, the omission of Wi-Fi and Cellular hardware contributes immensely to thе record battery life performance.

The Huawei Watch GT 2 Pro supports wireless charging for the first time, and actually, it's the only way to charge the device. There's a wireless pad in the box (no charging brick though) and it can get the 455 mAh battery of the Watch GT 2 Pro to 60% in less than 90 minutes (plugged into a 40W fast charger). A full charge takes about twice as long but given the fact that you'll need to do it once a week tops, it's not a problem at all.



Price

and availability




The price of the Huawei Watch GT 2 Pro is 349 euro. There's no information whether the Huawei Watch GT 2 Pro will be available in the US.