Huawei Watch 3 Pro review: Rough around the edges
1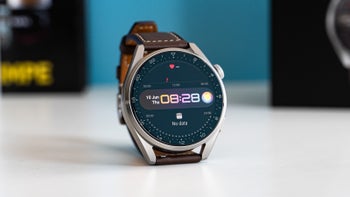 UPDATE:
There's a software update on its way to the Huawei Watch 3 Pro, so we'll be revising some of the information it this review shortly. Stay tuned!
Harmony OS is finally here, and so are the first gadgets running it. The Huawei Watch 3 and Watch 3 Pro are the standard-bearers that must show the world what Huawei can do on its own. Unfortunately, the operating system feels like an unfinished business and it's a bit unstable and limited at the moment.
The Huawei Watch 3 Pro itself is rough around the edges as well, literally and metaphorically. It's big and bulky, with lots of sharp edges and hard lines, and the overall user experience is far from smooth. Missing features and unstable performance are to be expected in a new operating system, but at times Harmony OS feels like a downgrade from LiteOS, at least on the Watch 3 Pro.
The price of the watch doesn't help either. At €599 it's one of the most expensive smartwatches on the market, and with the GT2 Pro retailing for €349, the price increase simply doesn't feel justified. The eSIM functionality is supported only by Chinese telecoms at the moment and some features require a smartphone running Harmony OS.
UPDATE:
Huawei got back to me regarding the eSIM availability, saying the following:
"We would like to reiterate that with HUAWEI Watch 3, Huawei is aiming to offer eSIM functionality with a greater number of carriers in more countries so that as many consumers as possible can experience the added convenience this brings."
I'll update you guys on the matter when more information is available (such as specific carriers or countries that support Watch 3 Pro's eSIM).
All in all, the Huawei Watch 3 Pro is a hard sell and only hardcore Huawei fans should approach this device. However, with proper updates and worldwide NFC/eSIM support the Watch 3 Pro could morph into something completely different.
Design
This thing is huge! And spare me the playful jokes because the Huawei Watch 3 Pro is more than half an inch thick! Even though the body is made of titanium, the sheer size of the watch makes it quite heavy too at 63 grams.
Now, Huawei has promised us a more refined and modern design in the Watch 3 but this doesn't concern the Pro version of the device. The overall design reminds me of the Huawei Watch GT2 Pro with its flat sapphire glass on the front, the hefty bezel around the screen, and the cold grey titanium shine.
There are differences, of course, such as the rotating crown, the pill-shaped secondary button, and the horns that hold the strap. But to me, it feels like a regression, design-wise. The 22mm strap feels too small for the huge 48x49.6mm body, and the horns are positioned in such a way that the watch looks even thicker and bigger.
The back of the Huawei Watch 3 Pro is made of ceramic, a good choice as it's completely hypoallergenic and very smooth to the skin. There's a microphone hole on the left and a speaker grill on the right. At the end of the day, you need big wrists and a love for industrial design to appreciate the Watch 3 Pro's looks.
Display & Hardware
The Huawei Watch 3 Pro features a 1.43-inch AMOLED display with a 466x466 resolution. This translates to around 326PPI pixel density, resulting in a clear and sharp image. Huawei boasts 1000 nits of peak brightness but I was able to measure 506 in flashlight mode.
These numbers are by no means an absolute representation of how well you'll be able to read the display on a sunny day. Sometimes 1000 nits are not enough, and I found myself struggling to see what's on the screen when the sun was up and shining. Indoors the Watch 3 Pro is sufficiently bright, though.
Huawei was suspiciously silent about the chipset used in the Watch 3 Series but a little digging confirmed it's the LTE-equipped HiSilicon Hi6262. Information about this chip is scarce, to say the least, but it gets the job done most of the time. The Huawei Watch 3 Pro comes with 2GB of RAM and 16GB of internal storage, and also a bucketload of sensors.
In addition to the industry standard accelerometer, heart rate, and gyro sensors, you got a barometer, an SpO2 sensor, and a thermometer! The Huawei Watch 3 Pro also supports a wide variety of GPS satellite systems and services, although getting a lock can be tricky, but more on this later.
One of the big changes over the previous generation of Huawei watches is the LTE connectivity - the Watch 3 Pro supports eSIM but unsurprisingly, this feature is only available in China at the moment. In theory, the watch should handle voice calls and also operate independently from a phone.
Speaking of connectivity, there's Wi-Fi 802.11 b/g/n on board, coupled with Bluetooth 5.2. NFC is also present but payment options are limited to China once again, at least for the moment.
Software & Features
Harmony OS debuts on a wearable for the first time, and Huawei made big news out of this. I have to say, the software experience feels like a "work in progress", and there's little to no practical difference between Harmony OS 2.0 and LiteOS, the latter powering the Huawei GT2 Pro.
Where should I begin? The pairing process is everything but straightforward. I spent two hours (literally) trying to connect the watch to my phone. You have to sideload the Health app from Huawei App Gallery, as the one found on Google Play Store won't work.
This means you need to download Huawei App Gallery first and it's another exercise in frustration. The app often freezes, closes, or refuses to work altogether, and I tested it on three different phones.
When I finally got through all the QR scanning, and permission granting, I rushed to the Huawei App Gallery on the watch to download a bunch of apps. It's true - you can download apps directly on the watch, only to find that none of them work independently.
The rotating crown works really well - it has a nice smooth mechanical feel to it, like a well-oiled mechanism. The haptic feedback Huawei is talking about is in fact a very short vibration you feel when you scroll through menus and options. You can click the crown and it takes you all the way back to the home screen.
The pill-shaped button serves as a shortcut for your workouts but you can customize it to launch different features and apps. You still have to swipe right to go back in menus and tap on the display to go forward, so navigation is far from ideal.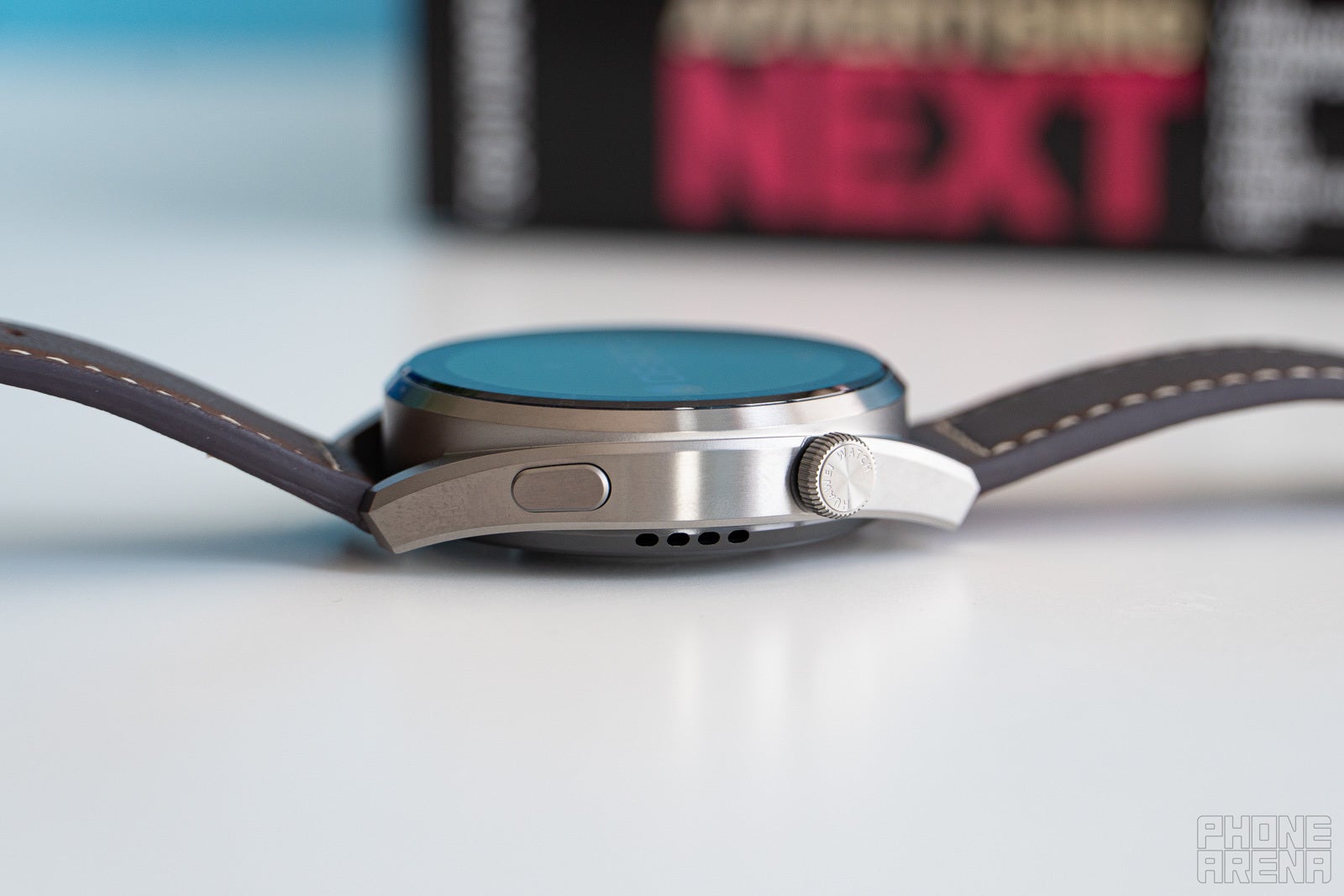 You can't go around without touching the display and for me, that should be the case when a device boasts things like a cool digital crown and a reprogrammable secondary physical button. A simple click of the crown to launch or go forward, and the down button to go back would've been so much nicer.
I wasn't able to test the eSIM functionality but the Watch 3 Pro can act as a Bluetooth headset, and the call quality is superb. You can play music on the watch using the speakerphone too, and it's not too bad either. The mic also picks up your voice quite well and people were able to hear me loud and clear during calls.
You can receive notifications on the Huawei Watch 3 Pro but you can't answer texts, chats, or mails. There aren't even predefined texts or anything. And sometimes you can't open the mail or chat to see the actual message. You only get a "Check for new messages" notification, and you can't tap on it or do anything with it. It's frustrating, mostly because sometimes you get the full text, and sometimes you don't.
The weather app took two days to connect and start showing weather info. I tried everything - going outside, turning location on and off, connecting to different Wi-Fi networks, turning the Bluetooth on and off. It simply refused to get a GPS lock and displayed "Weather unavailable". Then two days later, it magically told me that it's 17 degrees Celsius and rainy. Go figure.
There's an AI smart assistant but unfortunately, I couldn't get it to work. Huawei showed some interesting features at the official reveal such as MeeTime, and Remote Shutter (for your smartphone camera) but they are either "available in select countries", or require a phone with Harmony OS to work. Just a quick note on MeeTime, as this one should be pretty useful when it becomes more broadly available.
This app allows you to take or make calls on your Watch 3 Pro, and also take video calls, or divert calls between a range of devices - tablets, speakers, and smart TVs in Huawei's ecosystem, of course. MeeTime is currently available in Germany, France, Spain, Singapore, Malaysia, Thailand, Philippine, Indonesia, Saudi Arabia, South Africa
and Poland.
When you swipe left from the home screen you cycle through different "tiles" showing your heart rate, body temperature, SpO2 measurements, and activity. You should be able to add more tiles, but the big plus button was inactive on my Watch 3 Pro and I remained stuck with the predefined tiles.
Overall, Harmony OS is not very smart at the moment, and the Huawei Watch 3 Pro can't do a lot more compared to its predecessors.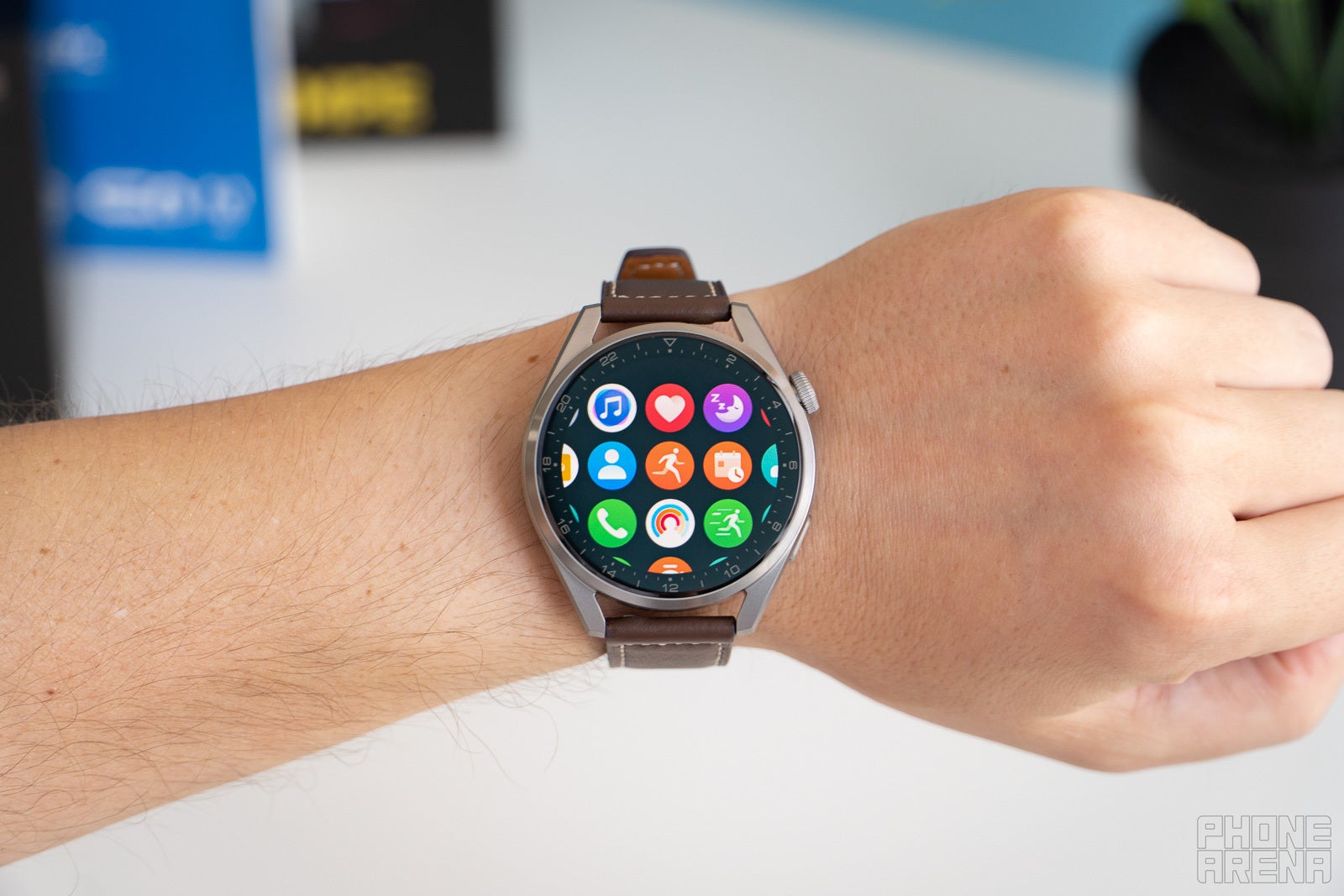 Fitness & Health tracking
Fitness tracking remains more or less the same compared to the Watch GT2 Pro. It's not a bad thing per se, there are more than 100 workout modes, including 19 professional modes and 85 custom modes, including 13 running courses with voice guidance to give you more suggestions for better training.
On several occasions, the watch failed to recognize my workouts and engage, and maybe it has something to do with the failing GPS lock. The same robotic voice informs you about vital stats during your workout session, adding some unintentional humor mispronouncing second(s) and minute(s).
Sleep tracking is really good but it means that you have to wear this 63-gram slab of titanium on your wrist while you sleep (obviously). I somehow managed not to bludgeon my spouse to death while testing the watch (I'm a nervous sleeper), and as a result, I got a complete breakdown of my sleep stages with an overall score and useful suggestions.
The temperature sensor is not very practical and I feel it's there for PR reasons. Your wrist temperature hugely varies (the app itself states that it can vary between 20 and 42 degrees Celsius) and it's just not useful data. You can run a fever and still have cold wrists, or vice versa.
Battery life
On paper, the Huawei Watch 3 Pro should last up to 5 full days in smart mode. Huawei describes this typical scenario very thoroughly on its site and in practice, this statement holds true. During the day the battery drains by 1% every hour, and it's a bit better while you're asleep or inactive.
If you dumb down your watch and use the ultra-long battery life mode you can forget about charging for weeks but nobody buys a smartwatch to use it this way. Huawei wearables are notorious for their stamina but it comes at the expense of functionality.
I won't mention brands but I have a smart band that's three years old now and can do everything that the Huawei Watch 3 Pro does and more. But it only lasts a day. That's how things work. There's a reason the Apple Watch lasts only 18 hours on a single charge.
Pricing and availability
The price of the Huawei Watch 3 Pro is €599. There's no information on whether the Huawei Watch 3 Pro will be available in the US.
Recommended Stories