Honor 9 Review
15

Introduction
There will always be top-shelf smartphones that spare no expense when it comes to design, features, and raw performance. And you're always going to be able to find bargain-basement hardware that may feel awkward and outdated, but gets the job done for a fraction of what those flagships cost. But it's right in the middle where things really get interesting, as manufacturers try to strike a careful balance that aims to still feel premium while also giving us a heck of a strong value for our money.
Last summer, Huawei's Honor sub-brand introduced its latest affordable flagship in the form of the Honor 8. It had a really attractive design, with dual flush-mounted rear cameras and a glass-covered etched back that caught the light in fascinating ways. We were quite impressed with what Honor managed to put together at the time, and the biggest thing that stopped us from being even more enthusiastic about the handset was that it faced some really steep premium-mid-range competition.
This year, Honor's back with its follow-up, the
Honor 9
. The phone sure looks a lot like last year's model; can we expect more of the same from the experience it offers, or has Honor managed to pick up some new tricks since the last time we crossed paths with this series? Let's take a look.
In the box:
Honor 9
Huawei Quick Charge adapter
USB Type-C to standard-A cable
SIM tool
Clear case
Design
An attractive, sleek look that may be just a little too smooth for its own good
While the Honor 8 represented a pretty big design departure from the Honor 7, this year the manufacturer isn't looking to reinvent the wheel, and the Honor 9 is easily recognizable as an Honor 8 successor. It's got a similar layout, with the most pronounced resemblance occurring around back, where the phone shows off the same sort of dual-camera setup as last year, as well as that same glass-topped metal-ridged design.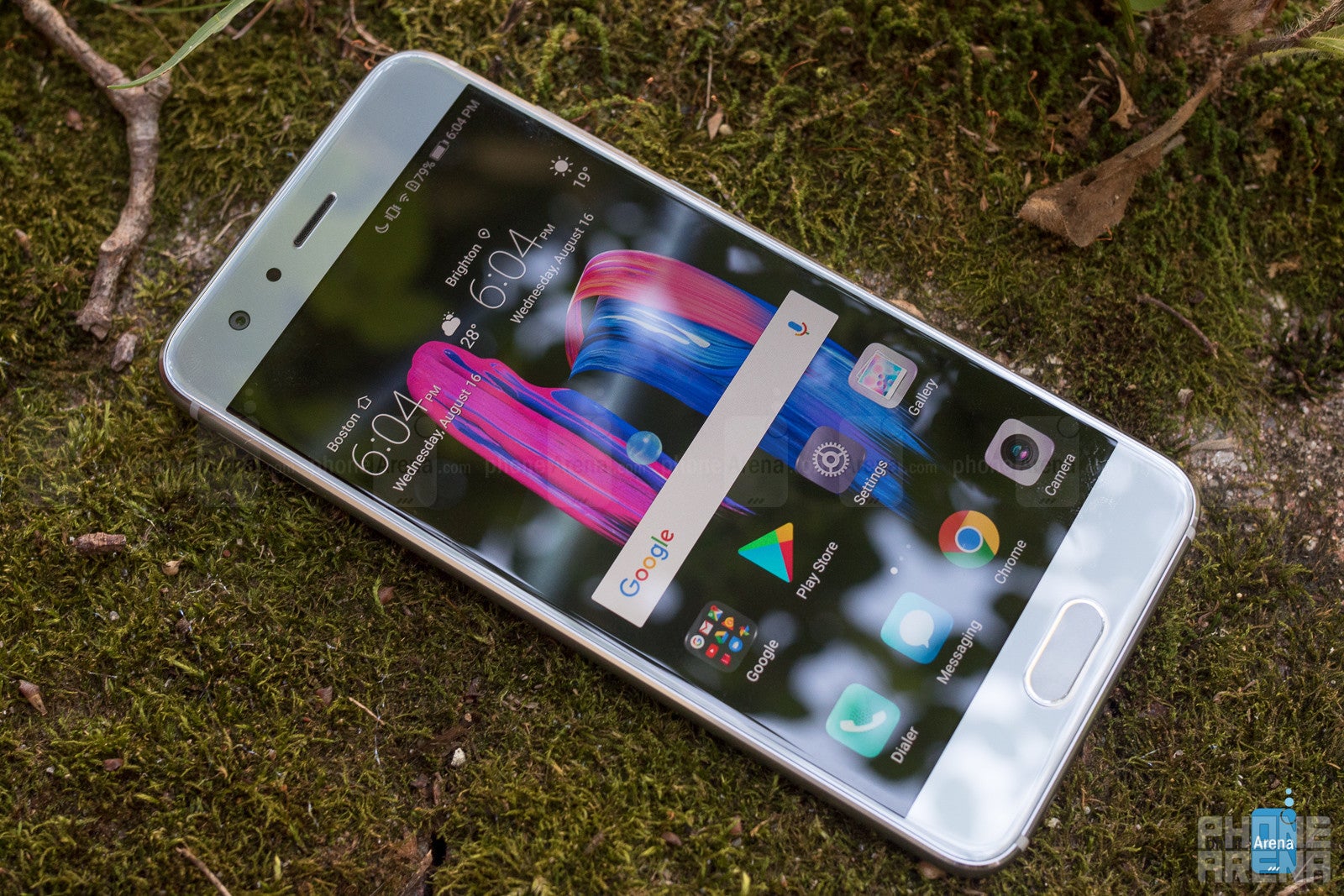 But not everything is a straight-up rehash, and there are a few elements here that clearly differentiate the Honor 9 from its predecessor. Most prominent of those is probably the repositioning of the phone's fingerprint scanner, from top-center on the phone's back to right underneath the handset's screen. Whether or not that's an improvement is going to depend a lot on your personal usage preferences, but functionally it's still an incredibly fast, largely accurate scanner.

Another, slightly less prominent change concerns the phone's edges. Now, the Honor 8 already featured curved edges, with a graceful metal arc helping to transition from front display to rear glass. That basic construction returns for the Honor 9, but this time around the back-panel glass has a bit of a more gradual curve to its sides, looking almost Samsung-like in its construction. That change still feels pretty good in the hand, but we miss the symmetry that last year's model enjoyed – here it's hard to ignore that the shape of the phone's front doesn't match its back.

The idea of making phones into a glass-and-metal sandwich is far from a new one, but sometimes we see companies struggle with the implementation – and here, the Honor 9 falls victim to the same sort of issue we had with this construction on the HTC U11. If you match those parts up well, your phone's going to be in great shape, but it can be tricky to get metal and glass components to always align perfectly, and with the Honor 9, we can feel some pronounced ridges where these disparate parts come together – it's not unlike the experience you get running your finger over the edge of a screen protector. On a mid-ranger like this, it's a more palatable misstep than it would be on a more expensive phone, but it still manages to feel a little short of the premium aesthetic that Honor is clearly going for.

Finally, all these design decisions contribute to a situation that leaves the Honor 9 with a bit of an unfortunate characterization: the phone is super, impossibly slippy. We kept placing the phone on seemingly flat tables (those on which every other phone remained perfectly still) only for it to slowly, slowly, slide off and careen down to the floor. We can't say if any one design element is more to blame than others, but between the perfectly flush cameras, the moving of the fingerprint scanner around front, and the reconfigured curved back edges, the Honor 9's glass back is just way too slick for its own good. We're used to needing to be careful with our phones, but this one feels way more damage-prone than we're comfortable with. At least, its glass back means it'll be harder for it to slip out of your hand, compared to a phone with back made of metal.


Display
A compact, bright screen scores more hits than misses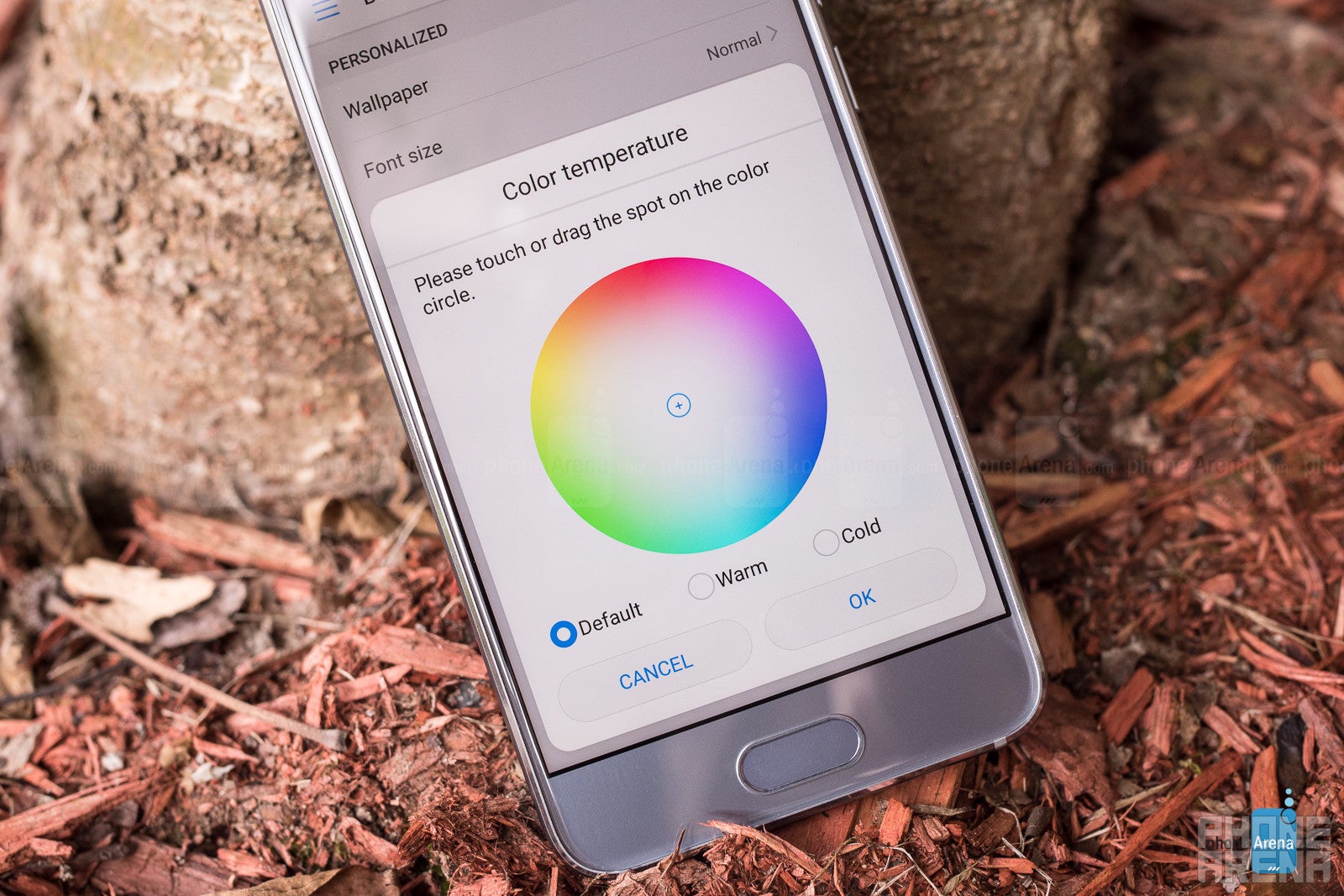 In a world where it feels like everyone's pushing us towards phones with larger and larger screens, Honor's taking an unexpected (but absolutely very appreciated) step back this year with the Honor 9, giving the phone a comparatively petite 5.15-inch display. The screen's 1080 x 1920 resolution won't set any pixel-density records, but feels quite appropriate for a panel this size; anything much higher would go wasted.
Brightness is really solid, with the Honor 9 emerging with one of the brightest screens we've seen on a phone all year – and that does a lot to keep the phone feeling flexible, and easy to use in all variety of environments.
Color accuracy is kind of middle-of-the-road, with both some minor saturation and hue issues, but the overall picture isn't too objectionable. And thanks to the phone's EMUI software, color temperature is easily customizable over a wide range, helping you tailor screen output to your preferences.
Display measurements and quality
Recommended Stories