Cobra iRadar Review
8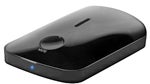 Introduction :
For the longest time, we haven't seen a radical shift in radar detector technology, but Cobra is planning on stirring things up with its aptly name iRadar detector. Naturally, radar detectors are primarily regarded as standalone devices that provide useful alerts when various detection systems are located. However,
Cobra iRadar
is not your average middle of the road offering – rather, it's being touted as the world's most advanced, smart detection system available today. Priced at $129.99 on the average through a variety of retailers, is this smartphone companion capable of making you ditch your old and trusty radar detector? Let's take a peek shall we? Included with the box is the car charger and windshield suction attachment.
Design:
Not deviating dramatically in form to other radar detectors out there, the iRadar implements a more minimalistic
design
that most others with its completely piano black plastic exterior. Of course, it's able to exude an alluring presence with its polished appearance, but it's easily dirtied up since it's a magnet for fingerprints. All in all, it's solidly built for the most part – though, it's rather hollow and lightweight.
Using the
dial
found on the
left edge
of the iRadar, which also doubles as the
volume control
as well, we're able to turn it on since it's accompanied by a noticeable click feel to indicate that it's accepting power. Also, we find its
charging port
sitting close-by.
Being the most prominent thing found on the iRadar, the dedicated
mute button
is placed conveniently towards the bottom area of its main façade. Not too far from it, we also find the radar detector's narrow looking
speaker grill
, which is used primarily to emit alerts and notifications.
Although it's not visible when it's powered on, there's actually a
single LED
built into the bottom edge of the iRadar that turns red when it's not paired, or blue when it is.
Lastly, there's a small
slot found on its backside
that's used to connect it with the windshield suction cup attachment. Furthermore, this area is completely clean of anything else because it houses most of the iRadar's sensors that are used to detect various radars.