YouTube TV gets a much-needed redesign to streamline browse experience
YouTube TV is making important visual changes to its app, the service
announced
this week. The most recent update touches two major aspects of YouTube TV: Library and Live Guide. The focus of the update is a more streamlined UX that will allow users to get to their favorite content quickly and conveniently.
The Library is the place where most
YouTube TV users
spend their time deciding what to watch or simply browsing to find the TV show or movie they already know they like. The latest update introduces new ways to make it easy to find what you're looking for by adding improved content filtering and better tools to organize the library.
Apart from introducing new filters, YouTube TV has also added a "
Catch up on your favorites
" shelf in the library, which will offer users the newest and most relevant content for them. Also, navigating through different content that has been added should be much easier now thanks to the new visual hierarchy in the library.
The Live Guide, which is the most used page by
YouTube TV
watchers alongside the Library, has been redesigned to look more compact, thus providing users with more information at a glance. Additionally, both the live guide and library received side panels that offer shortcuts.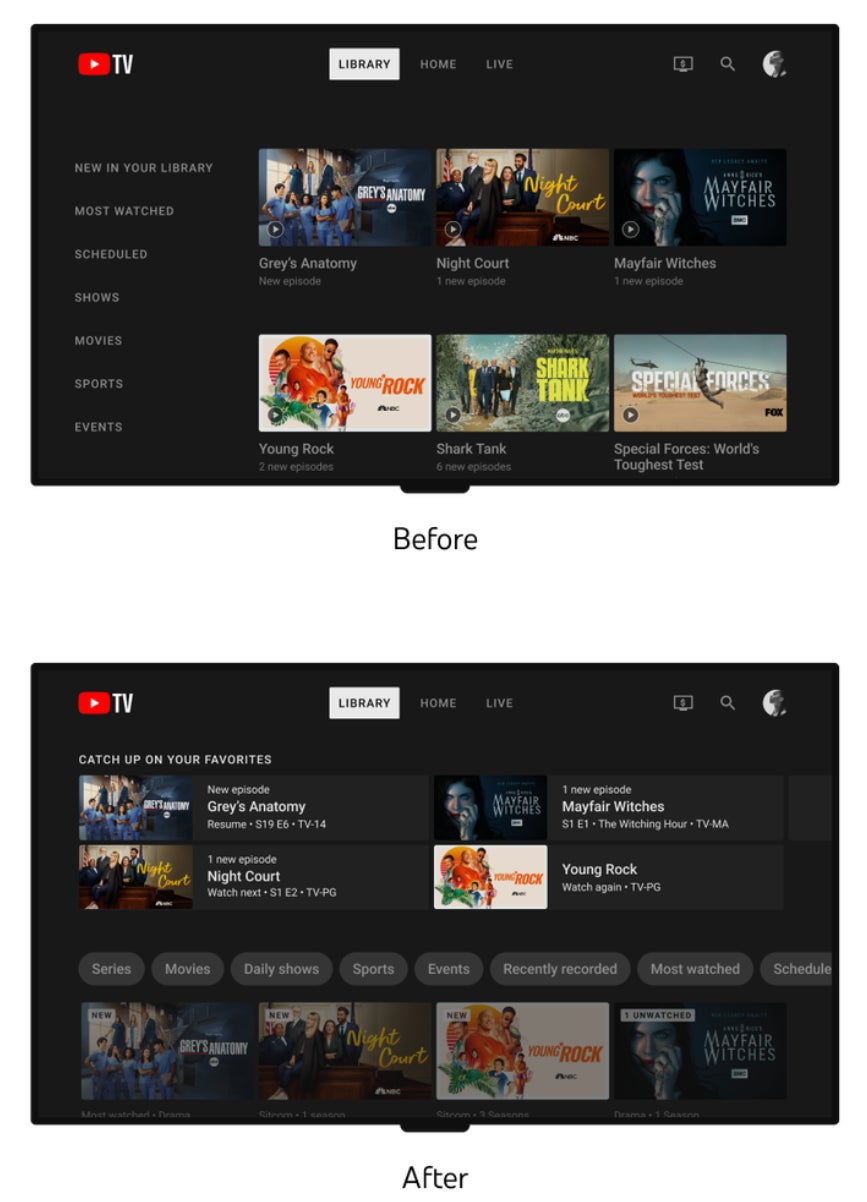 Fun fact: YouTube TV was so keen on delivering a more compact experience to its users that it considered removing the live guide completely. Luckily, they decided against it and made some changes that'll hopefully improve things.

That being said, if you've already received the update and aren't truly content with it, we have some good news: YouTube TV promised to continue to improve discover and browse experiences in future updates. Speaking of updates, the streaming service revealed plans to add the ability to easily switch between user profiles, although it didn't say when the new feature will be coming.