YouTube may be planning to lock 1080p at higher bitrate for its Premium subscribers
6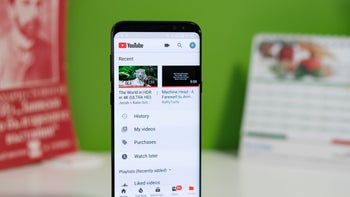 Ad tracking has been scrutinized (and for a reason) in the past couple of years. And although this is good if you don't like to be tracked, it has another effect - many social media platforms are now looking into paid subscriptions. And while that isn't necessarily bad on its own, locking free features behind a paywall is a surprise not many users are pleased to see. Now,
Android Police reports
that YouTube may be testing reserving high bitrate 1080p resolution to paying users.
YouTube seems to be testing 1080p Premium with enhanced bitrate
One user has spotted the change and shared a
screenshot on Reddit
. The screenshot shows an option 1080p Premium, which sits on top of a 'standard' 1080p option for video resolution.
As Android Police rightfully notes, at first glance this may look like a way to brand full HD videos with higher-than-usual frame rates as reserved for paid subscribers. However, YouTube may be looking into locking 1080p videos in 60 or 120 fps behind this paywall.

Given the fact that the option says "Premium" it isn't far-fetched to believe it is referring to YouTube Premium, which is the platform's paid subscription option.
Another similar experiment was conducted last year, but there the 2160p60 setting was Premium and the caption read "Tap to upgrade". But that makes a little bit more sense than, for example, locking 1080 at 60fps behind a paywall. But we'll see - this is by far info that's not yet confirmed (and it's unclear whether it will happen).
Recently,
YouTube had a change in CEO as Susan Wojcicki
resigned after spending nine years as YouTube's CEO. Changes in a company's strategy are inevitable when the head is changed.
YouTube Premium currently costs $12 a month and it gives you access to ad-free videos, background playback, offline video downloading, and YouTube Music Premium. For now, YouTube Music and Premium's subscription base is growing, and it's been reported at around 80 million users in Q4, 2022.
All in all, there are interesting things ahead in 2023 for YouTube and YouTube Premium. Of course, it's early to say whether or not this 1080p Premium will be 60 fps or 120 fps, or something more exclusive... but hopefully the change doesn't make free features now locked behind a paywall - that would be, let's just say it, a bummer.