YouTube introduces a new feature to battle abusive comments
1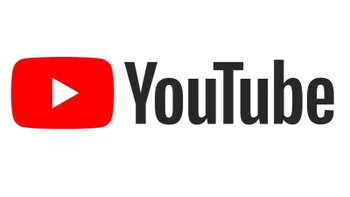 While browsing YouTube's comment section, you might find some offensive comments. And to battle spammers and users using abusive language, the platform has improved its spam detection and bot detection in live chats and added a new feature.
In a new
blog post
, YouTube announced that its new feature notifies users when the platform has detected and removed some of their comments for violating its Community Guidelines. Furthermore, if a user doesn't stop their offensive behavior, they may receive a "timeout," which makes them unable to post comments for up to 24 hours. YouTube shared that its tests have shown that these warnings and temporal restrictions reduce the possibility of users writing abusive comments again.
At the moment, the notification is only available for comments written in English, but YouTube hopes to expand it to more languages in the coming months. As the platform stated, its goal is to protect creators from users with ill intent and to offer more transparency to people whose comments have been removed for violating the platform's Community Guidelines. Of course, since algorithms could also make a mistake, YouTube's team encourages users who receive such warnings to give feedback. This will help it further improve its systems.
Meanwhile, it looks like YouTube is working on another new feature, but this time with the intent to make the watching experience more pleasant. As
9to5Google
first reported, the platform is currently testing an Add to queue function for its Android and iOS apps.
If you watch YouTube on your computer, you are probably familiar with the Add to queue option. This enables you to create a temporary playlist (known as a queue) that will play the added videos one after another. This is great if you are browsing YouTube and find something you want to watch after you finish the video you are watching right now.
On Android and iOS, we don't have this option. We only have "Save to Watch Later" and "Save to Playlist." Both create queues, yes, but save them as permanent playlists in our libraries.
When YouTube launches the Add to queue feature on Android and iOS, you will be able to add a video to your queue by just tapping the clip's three-dot menu and selecting "Play last in queue." After you choose the option, the app will create a watchlist at the bottom. In the newly created panel, you will be able to rearrange the viewing order by dragging the videos, and by swiping left, you will be able to remove them from the temporary playlist. You will also have the ability to repeat and shuffle playback.
We must note, however, that at the moment, only Premium users have access to the test of the Add to queue option. Furthermore, it appears that YouTube advertises this function as a "Premium feature," implying that it will most likely be available only to Premium users once the platform launches it.
If you are a YouTube Premium subscriber and want to test the Add to queue option yourself, you can do that until January 28th. To sign up for the test, tap your profile button in the top-right corner, press Settings, and tap on Try new features. After that, you just need to wait for the app to load the new function.