Would you "flipout" if you had to use this smartphone today? – Odd Phone Mondays
3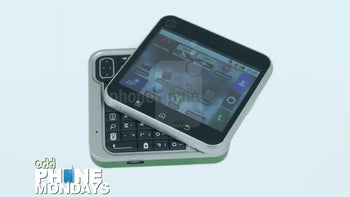 Cast your mind back to 2010, which is oddly a long time ago, despite feeling recent, at least to me. Android was still at version 2.1. Smartphones running it came in all sorts of crazy shapes and sizes. One such was the
Motorola Flipout
– a square-ish smartphone with a physical slide-out QWERTY keyboard.
In this "episode" of Odd Phone Mondays, we'll take a look back at the Motorola Flipout and try to find out if its design and features are missed in 2021.
Previous Odd Phone Mondays:
Small pockets? No problem!
If you thought that the
Motorola razr (2020)
is the perfect phone for tight jeans-wearers, you should see how tiny Moto's Flipout phone was. And we'll show you, as we have our 2010 review of it below.
But to put it in words first, the Motorola Flipout has a footprint of 2.6 inches, in both width and height, and is a mere 0.67 inches thick. Despite having a slide-out physical keyboard, it would likely fit in your shirt pocket, or perhaps even in that weird tiny jeans pocket we've all wondered about at some point in our lives. (That pocket was originally meant to store a pocket watch.)
Anyway, the Motorola Flipout sports a 2.8-inch TFT display (measured diagonally) at a resolution of just 240 by 320 pixels. The numbers are not too impressive today, and it was quite a low-resolution and washed out display even in its day. At least it's covered with Gorilla Glass, which wasn't as common at the time.
Speaking of common, something that is not common today – a headphone jack – the Flipout has. It's on its right side, though, as opposed to the top or bottom, where we usually see it on modern phones that still keep it.
Powering the Flipout is a Texas Instruments processor and half a gigabyte of RAM. And on the software side, as mentioned earlier – good old, laggy Android 2.1, that looks like this...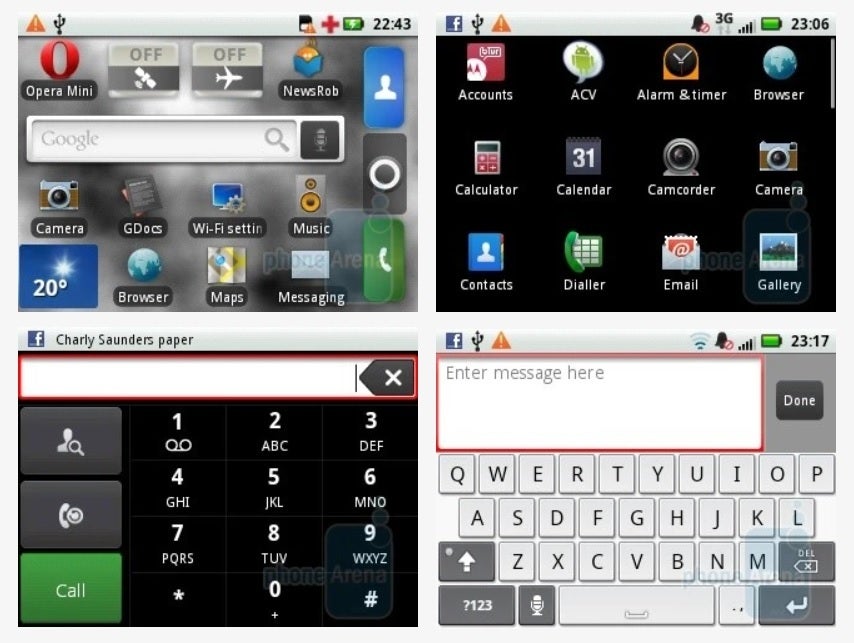 The Motorola Flipout was running a customized Android 2.1 version
To be fair, check out those widgets among the home screen app icons! I only got that feature on my iPad yesterday (and via the
iPadOS 15
public beta)!
That keyboard though!
But what made this phone interesting in 2010, and arguably still does 12 years later is its square form factor and that physical QWERTY keyboard. The keyboard is nicely tucked behind the phone until you need it, so at first glance – you can't even tell it's there.
A gentle push down makes the keyboard flip out with a satisfying click, revealing the rather nice and tall set of keys. Those are all raised and backlit, so even in the dark you'd be comfortable writing on this smartphone. Well, at least if your fingers are small enough, because despite being tall, the keys are quite thin.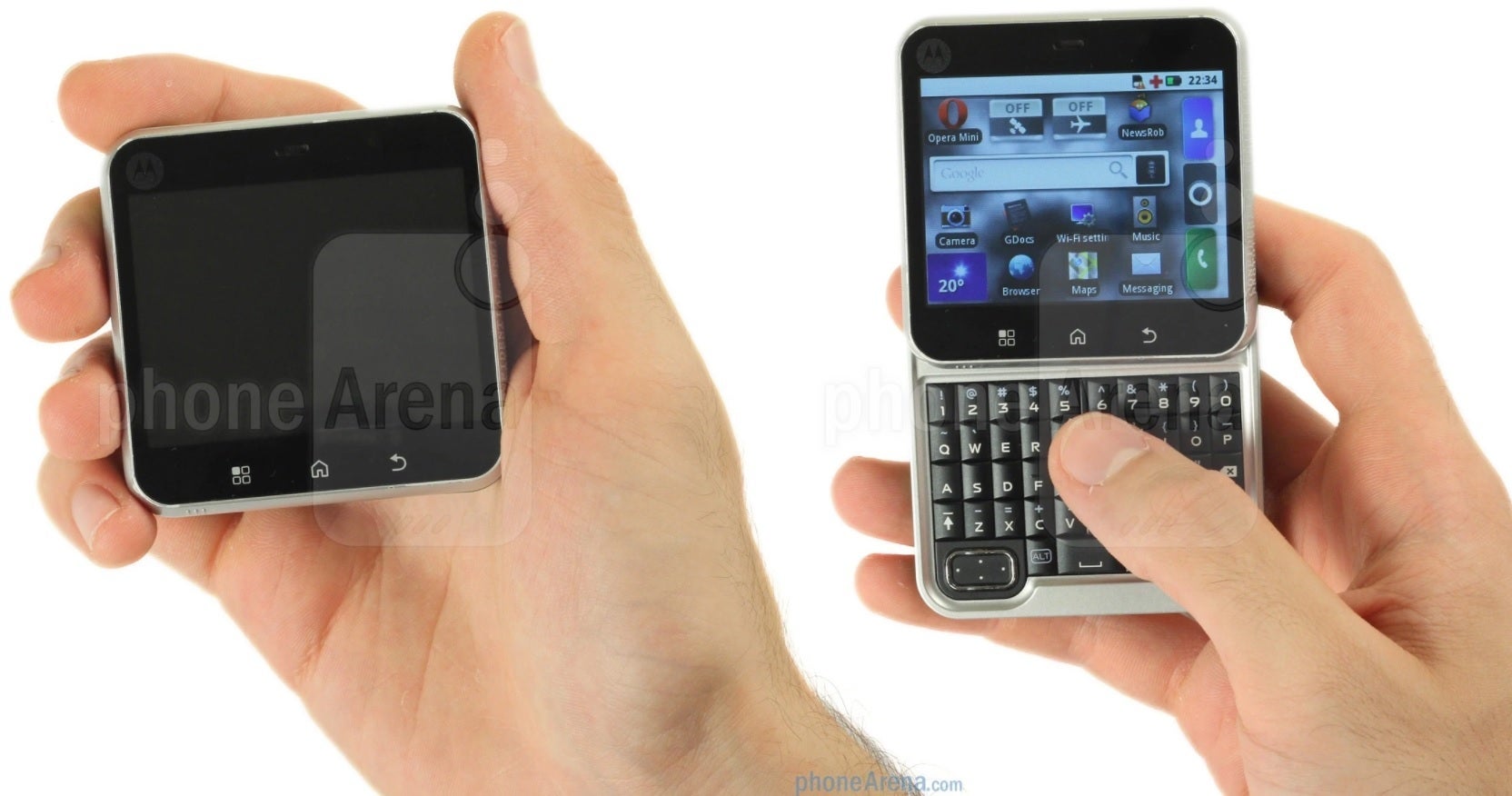 Popping out the keyboard
On the bottom left, the Flipout phone even has a directional keypad, suitable for some good retro gaming action, easy website scrolling and text manipulation.
Overall, with the keyboard popped out, the Motorola Flipout can quite resemble a Nintendo Game Boy Advance SP, and fans of that handheld would likely appreciate this look.
If you'd like to see some Flipout keyboard action, and how tiny this phone is in the hand, check out our Motorola Flipout review from back in 2010:
Modern phones like this still exist!
Yes, square screens have gone the way of the dodo, as most Android apps are made with tall screens in mind. Similarly, physical keyboards, as cool as they might look and feel, are rare nowadays, dropped in favor of on-screen keyboards and thinner phone designs.
But, if you looked at the Motorola Flipout and thought – "I wonder what a modern phone like this would look like." – we can answer that!
In 2014 BlackBerry released the
BlackBerry Passport
, which sported a much more modernized design, with a larger, but still square display and a QWERTY keyboard. It's quite a beautiful phone, similar to the Flipout.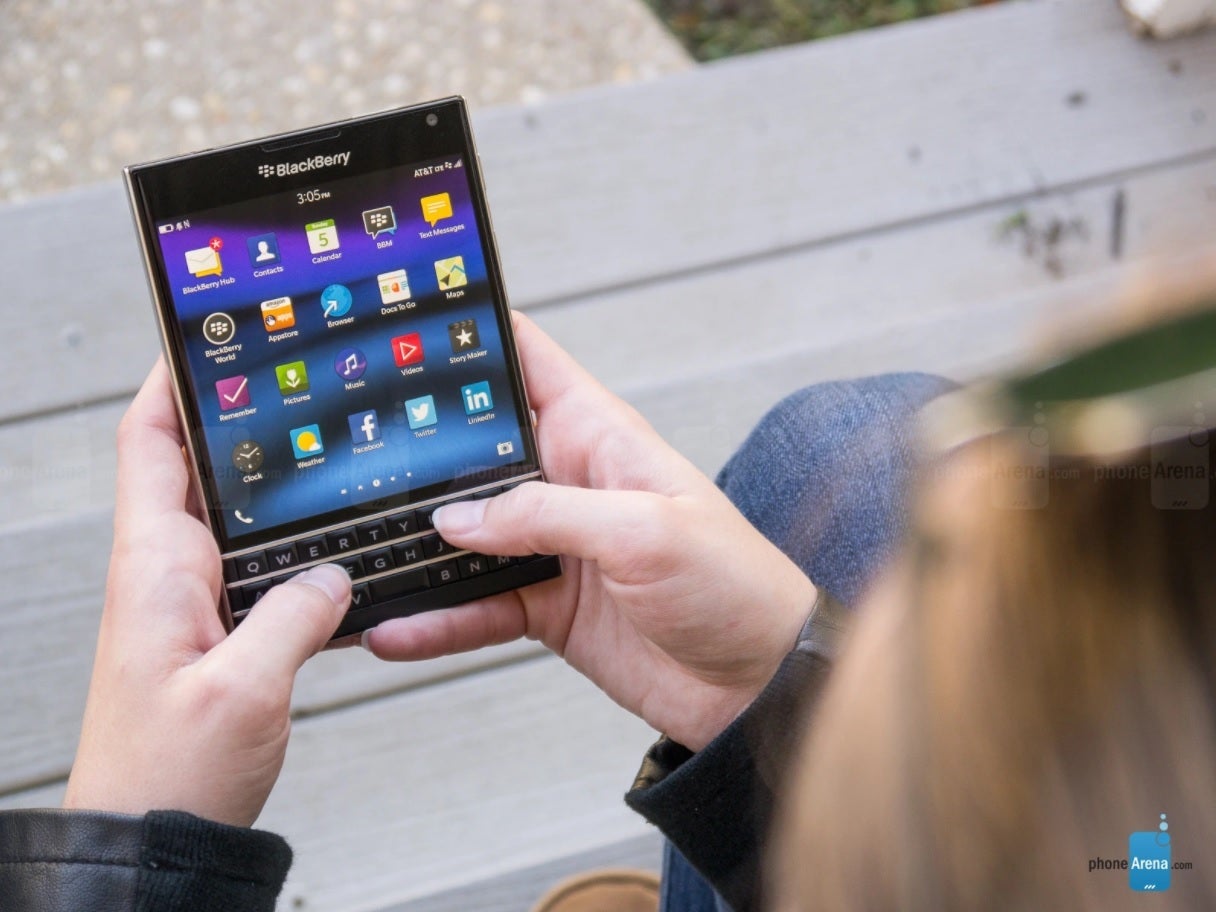 The beautiful BlackBerry Passport
But since 2014 and 2010 aren't that far apart, we can move forward to 2018 and acknowledge the
BlackBerry Key2
. This one has a taller display, so it's better suited for modern apps, while still retaining that satisfyingly tactile physical keyboard.
Other, less-known brands continue releasing phones with physical keyboards to this very day, for the dedicated few who need them. And even so, while the Motorola Flipout is a fun little 2010 smartphone to look back on, most of what made it special is no longer present in modern smartphones. Do you wish some of its design features would make a comeback? Cast your vote below and let us know.