WhatsApp Beta for Windows Phone includes new features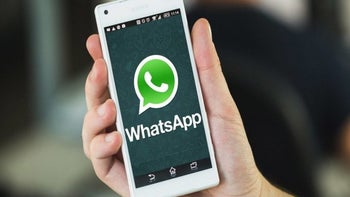 Believe it or not, there is an update for the WhatsApp Beta for Windows Phone. The new version is 2.18.30. Among the new features is Live Location. This allows you to share your location with others for a set period of time. To use this feature, go to chat and tap on Location. You then set the amount of time that you want WhatsApp to allow others to know where you are. There are three settings to choose from, 15-minutes, 1-hour or 8-hours. You can also abruptly stop Live Location anytime you want by clicking on the "Stop" button. The new feature is accurate to 5 miles.
Another new feature found in the WhatsApp Beta for Windows Phone adds a search function in Group Info. With this new capability, users can find group members instantly. You can also delete group messages that you've sent, as long as it's done within 68 minutes and 16 seconds from the time the message was originally disseminated. Lastly, Download My Data creates a report of the data in your WhatsApp account. You can request to download the report, which takes 20-days. After you download the report (which must be within 30-days after it is ready), it will be removed from the WhatsApp server.
To add the WhatsApp Beta app to your Windows Phone device, click on the sourcelink. The app is free and weighs in at 28.75MB. And don't forget to view screenshots of these new features found in the slideshow below. Keep in mind that most of these new features are already available on the iOS and Android version of WhatsApp.
New features for the Windows Phone version of the WhatsApp Beta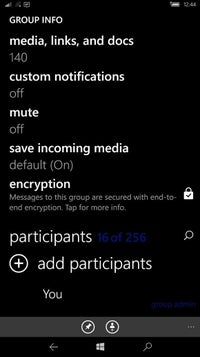 source:
WhatsAppBeta
via
WABetaInfo