Today's 2.5 billion voice assistants could grow to 8 billion in just 5 years
5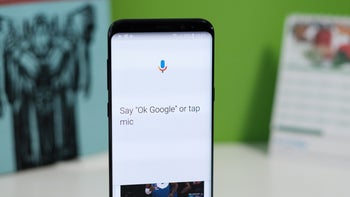 While the primary category of devices capitalizing on the fast-improving strengths of voice-controlled virtual assistants is undoubtedly comprised of
smart speakers
like the Amazon Echo and Google Home lineups, the larger market is expected to grow at an even crazier pace. We already know Google Assistant is supported on a grand total of
around one billion products worldwide
, whereas Amazon has recently touted overall sales of
100 million+ devices with Alexa
.
But the
latest estimates from Juniper Research
circle the 2.5 billion magic number at the end of 2018, which is forecasted to reach as many as 8 billion digital voice assistants in use by 2023. That would represent a tripling of today's already impressive count, as well as growth of over 100 percent reported every year for the next half a decade as far as smart TV-powered voice assistants are concerned.
In addition to smart TVs, smart speakers and wearables are also expected to crucially contribute to this staggering expansion, although smartphones should remain the largest platform by volume thanks to Google Assistant and Siri. In other words, most people using a digital assistant five years down the line will still do so on their phones, despite a massive projected rise in global sales of voice-enhanced TVs, speakers, and smartwatches.
All that is good news for Google and Apple, but also Amazon, which is likely to strengthen its dominance in the three fastest-growing categories of voice-assisted hardware platforms with Alexa's versatility and accessibility.
Multi-platform assistants in general are expected to thrive over the coming years, with demand for standalone smartphone and tablet apps likely to decline, causing revenue to start shrinking around 2022. One final interesting prediction in this new Juniper report concerns voice commerce, which may grow "substantially" soon, exceeding $80 billion a year by 2023. We're talking money transfer and purchases of digital goods here in addition to "more traditional" purchases, and Amazon's pioneering efforts in that space should be bolstered as connected TVs and smart displays continue to boost their popularity.