Google app update hints at possible future hotword customization
4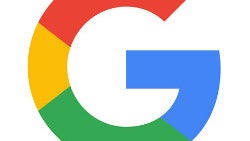 Hey, Google, you may become even smarter! Or at least these are the impressions we're left with after seeing a "dissection" of the latest version of the Google app, in order to take a look at what possibly awaits users in the near future. The newest update is suggesting the potential implementation of some new features including customizable hotwords, the option to choose secondary language for Google Assistant, Google Duo availability on smart screens and more. Keep in mind the following information is subject to change.
Hotwords - you choose them
Upcoming might be the addition of custom hotwords. Currently Google Assistant recognizes only two phrases - 'Ok, Google' and 'Hey, Google', with the latter
added in a recent update
. These days may be gone, as soon you might have the option to add a custom word or a phrase to your liking by teaching the assistant to recognize it first. This is something users have desired for a long time, although it was possible by the help of third party apps and plug-ins.
¡Hola, Google!

Another thing to mention is the upcoming option to add a secondary language in Google Assistant. This way you'll be able to talk to it in one of two languages (or why not both?) and still get results. Also, your foreign friends will be grateful.
Podcasts improved
The built-in podcast feature is expected to receive a couple of updates as well. To be implemented could be an option to auto-delete podcasts that have been completed in the last 24 hours, have been sitting in your storage for the past 30 days or have been left unfinished. You could also be able to sync podcasts between multiple accounts. Oh, there is also the possibility to download podcasts so you can listen while offline. Juicy new additions for all podcast users!
More expected features are
Google Duo
's smart display support and the option to track the status of orders you made through
Google Express
.