Google to offer same day delivery through Google Shopping Express
4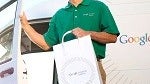 Google is looking for people in the San Francisco Bay Area and Silicon Valley region to sign up as testers to this pilot delivering goods to your doorstep the same day you order them.
Google Shopping Express will bring items from major retailers to you for free for six months while the search giant works out the details and bugs in this venture. Selected testers will be able to receive unlimited delivery during the six-month period.
Major retailers in the area are signed up for the trial, including Target, Walgreens, Staples, Toys-R-Us, and more. It will be interesting to see how it comes together in a heavy traffic area like San Francisco. The peninsula and Silicon Valley is no better in that regard either.
In the 1990s, start-ups during the dot-com boom like Webvan and Kozmo delivered fresh groceries or DVDs and coffee to your doorstep. The quality and service was excellent, but the business models proved to be a complete money pit and the companies all failed. Since then, other retailers have tried to mimic the service, like grocery stores offering home delivery, but none have been very successful which is odd considering that home grocery delivery used to be quite common in the United States decades ago.
Google is taking aim at Amazon and eBay with this pilot. Those that are immersed in the Google experience will immediately see a benefit by being able to do everything without leaving Google nest of services. The challenges are massive and if this were any start-up with a wad of venture-capital cash we would not be giving good odds on success. Google has the resources to pull this off however. The key will be in seeing how the company can do it efficiently. Starting a pilot in one of the most expensive markets in world certainly adds to the challenge.
If you live in the Bay Area and are interested in being a tester, click the Google source link below.
sources:
Google
via
The Register
Recommended Stories