Twitter has an ad-free subscription in the works, Musk announces
1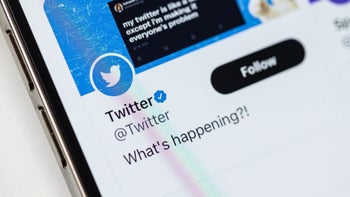 After buying Twitter, Elon Musk started a plethora of changes to the popular social media platform with the aim to make it better. One by one, issues the platform was having are getting worked on (one recent example being
working to introduce long-form tweets
). Now,
Engadget reports
about a new
big thing
in the works, announced by Musk himself.
Musk announces a new subscription with NO ads
According to the billionaire, ads on Twitter are too frequent and too big. He says in a tweet that they will be working on this. Which means, Twitter is also going to be making some changes to how ads look, but Musk didn't give details about this at the time. And that's not everything Musk announced.
He also says a subscription with no ads for Twitter is in the works. Understandably, this subscription will be more expensive (so far, there's no information on its pricing), but it will allow you to have zero ads on Twitter.

Also, there will be a higher priced subscription that allows zero ads

— Elon Musk (@elonmusk) January 21, 2023
In case you don't know, Twitter already has a paid subscription dubbed Twitter Blue. In the U.S., it currently costs $11 per month if you subscribe through the Twitter iOS or Android app. If you subscribe from the web, you pay $8 (you know, on the web, Apple's and Google's app stores don't take a 30% commission).
For now, though, even Twitter Blue subscribers are seeing ads. The social media platform is working on getting fewer ads for Twitter Blue subs, a feature that's reportedly "coming soon".
There's no concrete release date for the new, more expensive subscription without ads at the moment. When we know more, we'll make sure to inform you, so stay tuned!