T-Mobile's tech chief reveals changes in how subscribers are using its 4G and 5G networks
1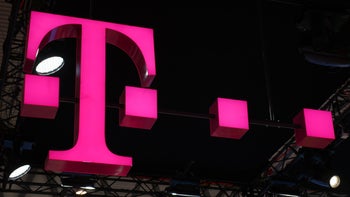 The COVID-19 outbreak has drastically changed the way people around the world live their lives. And since smartphones, tablets, and smartwatches are now part of our daily routines, usage of these devices has changed too. T-Mobile President of Technology
Neville Ray has posted a video on his Twitter account
(@NevilleRay) that discusses "some shifts we've been seeing across the network as our customers continue to stay connected — while staying apart."
Now, more than ever, Americans are relying on their wireless providers

Before rattling off the numbers, Ray notes that "this data paints a picture of how people across the country are using wireless connectivity to keep working, learning, and connecting with others during this challenging time."
According to Ray, Over the last month T-Mobile has seen a 60% uptick in mobile hotspot usage. As more people work from home, T-Mobile subscribers are using their handsets' cellular connection to run their desktop and laptop computers. What the carrier calls Smartphone Mobile Hotspot (SMHS) is included with most Magenta, T-Mobile ONE, and Simple Choice plans. In addition, T-Mobile is giving its postpaid subscribers and Metro customers with HotSpot data 10GB of free SMHS a month for two months. Using the My T-Mobile/T-Mobile app, subscribers need to add this free SMHS to each line by going to:
T-Mobile: COVID-19 Response – High-speed Smartphone Mobile Hotspot Data.
Metro by T-Mobile: Free 10GB Extra HotSpot Data.
The 60 day period for a particular line starts once the SMHS is activated.
I wanted to give a quick update on some shifts we've been seeing across the network as our customers continue to stay connected — while staying apart.
Mobile hotspot +60%
️Collaboration tools +87%
Edu tools +135%
Video games +85%
Food delivery apps +23% pic.twitter.com/Gu60NZ0dPA

— Neville (@NevilleRay) April 3, 2020
Ray also points out that the use of what he calls "collaboration tools" like Skype, Webex and Slack rose 87% on the month as those working from home hold meetings and share ideas while working apart. And to the chagrin of many kids we would imagine, quite a large number of parents aren't letting their school-age children fritter away all of the time on their hands and are homeschooling them. As a result, Google Classroom has probably seen more visitors than ever before. This is a free website that helps teachers create, distribute, and collect assignments. Neville Ray cited Google Classroom and another website that specializes in online education (Khan Academy) when he revealed that the use of educational tools by T-Mobile customers has risen 135% over the last month.
If the kids aren't doing schoolwork, they are playing video games. Not surprisingly, video game traffic went up 85% over the month and over the same time period the use of food delivery apps like Shipt and Instacart increased by 23% month-over-month.
Ray wraps up his video by pointing out how important it is to be connected during this crisis. "I know a lot of you are relying on the network to keep you connected to work, school, and most importantly family," he says. "That is a responsibility my team takes very seriously. I'm happy to say the network is doing well, and we're working day in and day out to keep it that way."
T-Mobile, like Verizon, AT&T, and Sprint,
has signed the Keep Americans Connected Pledge
. This promises residential and small business customers that they won't have their wireless account shut down for not paying the monthly bills. In addition, late fees are being waived and Wi-Fi hotspots are being made available to those who need it. The pledge is valid for 60 days starting from March 13th. Will the carriers agree to keep Americans connected and extend the pledge when it expires? That is a hard question to answer right now since it will depend on the state of the outbreak when we get to the middle of May.`