T-Mobile opens the floodgates for OnePlus 7T's final Android update
4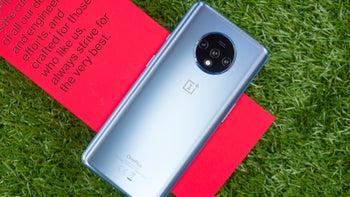 The older OnePlus 7 and
OnePlus 7T
flagships
received their long-overdue Android 12 update
back in October. Despite some serious network issues that plagued the update, the Chinese handset maker rolled a patch that presumably fixed many of the problems.
OxygenOS 12 MP3 was rolled out to all versions of the OnePlus 7, OnePlus 7 Pro, OnePlus 7T, and OnePlus 7T Pro last month, but T-Mobile customers were left out from both the original rollout of the Android 12 update and its patch.
According to a
post on its forums
, thanks to the feedback submitted by those who used OxygenOS 12 MP3, OnePlus decided to provide OnePlus 7T series with a "
better user experience
." That being said, OxygenOS 12 MP4 for OnePlus 7T/7T Pro is now rolling out in stages for the Indian, North American and Global versions of these phones.
Although the announcement doesn't mention anything about T-Mobile's OnePlus 7T that never got the Android 12 update back in October,
at least one user
claims it successfully installed the update. Spotted by the folks at
XDA Developers
, the message confirms Android 12 is finally making its way to T-Mobile's OnePlus 7T.
Just like the previous OxygenOS 12 MP3, the new update includes the December 2022 security patch, and weighs in at around 4GB. The changelog posted by
OnePlus
on its forums also mentions that the update "
improves system stability and performance
," as well as "
the stability of mobile network connections
." The latter was one of the main issues OnePlus was forced to halt the initial rollout of Android 12 back in October.
With the release of OxygenOS 12 MP4, the troubled development cycle of the Android 12 update for the OnePlus 7 and 7T series seems to have come to an end. After all, this is the last Android update that the OnePlus 7 and 7T series will receive, at least according to OnePlus.