iOS 12 will come to all currently supported iPhones, 5s and up!
17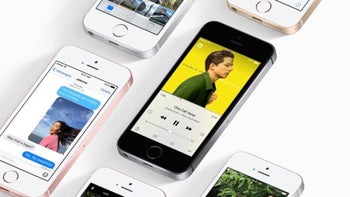 At its WWDC keynote and iOS 12 introduction, Apple has been quick to surprise us all by announcing that its latest mobile operating system edition will come to all currently supported iPhones and iPads. This means that every model that received iOS 11 last year, will also receive iOS 12 when it gets officially released, possibly in September this year.
Up until now, Apple did do a superb job of supporting its older devices, way better than what any other smartphone manufacturer does, but its methodology thus far meant that devices around 5 years old got dropped from the supported list. Last year, when iOS 11 got introduced, it was the iPhone 5 that disappeared from the happy list of supported devices. Now-vintage handsets like the iPhone 5s, and iPhone 6 did get their update, however.
It is possible that many iPhone 5s users have been planning to get their phones listed on Craigslist or Ebay this year, as no one really expected iOS 12 to supported this A7-powered model, but Apple's Craig Federighi was quick to drop the bomb at the beginning of his presentation, by announcing that no model is losing support this year. With 5-year old phones like the iPhone 5s being kept in the family, this will be the biggest line-up of devices to support a new iOS version. This is reminiscent of the current status quo Apple has in place with macOS updates, where we have models from 2009! that keep getting Apple's latest OS version, including High Sierra.
Full iOS 12 supported devices list
| iPhone | iPad | iPod Touch |
| --- | --- | --- |
| iPhone 5s | iPad Air | iPod Touch 6th Gen |
| iPhone 6 | iPad Air 2 | |
| iPhone 6 Plus | iPad 2017 | |
| iPhone 6s | iPad 2018 | |
| iPhone 6s Plus | iPad Mini 2 | |
| iPhone SE | iPad Mini 3 | |
| iPhone 7 | iPad Mini 4 | |
| iPhone 7 Plus | iPad Pro 12.9 | |
| iPhone 8 | iPad Pro 9.7 | |
| iPhone 8 Plus | iPad Pro 10.5 | |
| iPhone X | | |