Forget the notch, as most iPhone buyers just want better battery life and a tougher screen
14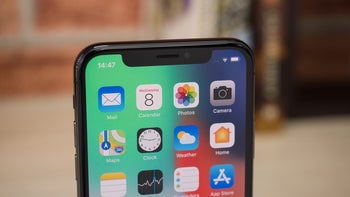 If you think Apple's infamous, trend-starting notch is keeping people up at night craving for a more elegant solution to the age-old smartphone bezel problem, you might be surprised to hear the results of a recent survey conducted by USA Today in collaboration with data collection and analysis services provider SurveyMonkey.
As it turns out, most potential next-gen iPhone buyers simply want the Cupertino-based tech giant to find a way to offer longer battery life. Of the 1,665 US residents aged 18 and up questioned between August 17 and 21 for the purposes of this study, a whopping 38 percent chose battery as the single most important thing
future iPhones
need to improve.

Screen durability followed at 24 percent, while the same question, but including multiple choices, bumped up the battery life score to 75 percent, with a shatterproof screen taking second place at a solid 66 percent.
The third most wanted feature is something Apple will never yield to, namely expandable storage, with a
headphone jack comeback
also seeming unlikely in the near future, despite the wishes of 37 percent of consumers.
Only 10 percent of those surveyed by USA Today want the
iPhone X
notch to disappear... somehow, and something tells us this is a desire that tops very few (if any) wishlists right now. Way more people want Apple to replace its proprietary Lightning port with a universally compatible USB-C connector, with Face ID improvements and a "faster refresh rate for apps" also requested by a larger percentage than users who have a problem with the
oft-debated screen cutout
.