It's 2018 and the best smartphones out there still have a pretty embarrassing battery life
65
This article may contain personal views and opinion from the author.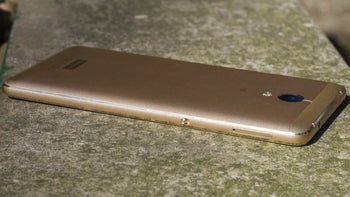 Samsung is just about to launch its
new Galaxy Note 9
and it has already teased that the "big" battery of the phone will be one of its most advertized new features. How big is that battery, you wonder? The expectations are for a 4,000mAh battery cell, significantly bigger than the 3,300mAh battery on the current Note 8. And that's a great thing.
Battery life is probably the most commonly cited concern of smartphone users and improving that would be a huge positive step for the user experience.
Yet, despite these positive changes, we are perplexed at the general unwillingness of phone makers to push the envelope when it comes to top-tier phones and battery life.
Where are all the phones with big batteries?
Let us clarify: just a couple of years ago, a couple of 5.5-inch phones were available with a 5,000mAh+ battery and with a frugal chip inside, they could last as much as three days on a single charge (hello there, Lenovo P2). These days, the Moto E5 Plus shows that it is absolutely possible to cram in a 5,000mAh battery in a contemporary phone. Using those affordable phones with their sub-par cameras is not a dream-come-true, but their battery life experience is transformative.
And casting doubts aside, if you look at the battery life tests on these devices, they all confirm that a bigger capacity of the battery absolutely results in a much improved battery life.
You might think that such a big battery would make them
too
big and
too
bulky, but a quick look down memory lane shows that the 2016 Lenovo P2 with its 5,100mAh battery cell was about as thin as other modern flagship phones.
In fact, when you compare it to the Samsung Galaxy S9+, you notice that the S9+ is actually a bit thicker, but only has a 3,500mAh battery inside it, nearly 50% smaller.
So... why are we not getting flagship phones with a 5,000mAh battery?
Instead, here is a quick run-down of the most popular phones currently and their battery capacity:
And here is a comparison between these top-tier phones and the 2016 cheap Lenovo P2 in terms of battery life:
Final Words
It's obvious that it should be technically possible to include a much bigger battery in all of these phones without much of a hit on the actual size of the devices.
With devices like the Huawei P20 Pro and the Samsung Galaxy Note 8, phone makers show that they are finally willing to reconsider priorities. We for once hope this push towards bigger batteries will happen sooner rather than later. After all, it's a bit embarrassing to be afraid that your phone's battery won't last you the day if go out with friends after work. It's also a bit embarrassing to have to carry a bunch of battery packs in 2018, don't you think?