Stadia says goodbye by gifting us one last classic game and extra functionality for its controller
2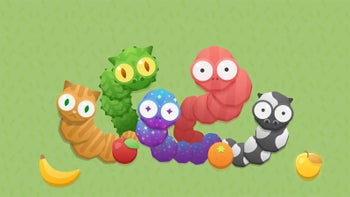 If you've been following the news regarding Stadia, Google's cloud-based gaming platform, you'd know that the service will be
permanently shutting down on January 18th
, which is just a couple of days away. However, Stadia isn't going away without giving its loyal subscribers a parting gift: a classic game of Worm and the ability to unlock Bluetooth connections on the Stadia controller
The official Stadia Twitter account announced last week that there was one last game on the platform, the Worm Game. The announcement came along with a humble thanks to its subscribers for playing and sticking with them. The game description stated that the game served the Stadia team as a testing ground for all of the features that made it to the platform since its launch in 2019.
However, there was another piece of news that was not included on the tweet and instead was shared in the
Stadia community
(via
Chrome Unboxed
), the long-requested unlock of the Stadia controller so that it can be connected via Bluetooth to other services and/or consoles. This was a very nice surprise considering that the Stadia team has already
processed refunds
for the games and hardware purchased by its subscribers. Essentially if you purchased a Stadia remote, you just got an extra remote for free that you can hopefully use with your Playstation or Xbox.

More information on how this will work will be shared next week, but basically the team will be releasing a self-serve tool to enable this functionality. I will definitely be keeping my eyes peeled once that information is shared so I can try it out on my Stadia remote.