Don't worry, Sprint will add eSIM support soon for dual SIM iPhone XS/XS Max functionality
5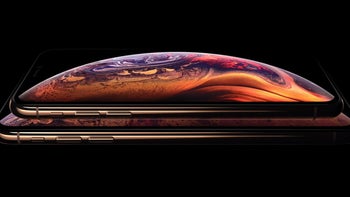 It's pretty ridiculous to tout dual SIM support as a key
iPhone XS
and
XS Max
selling point when low and high-end Android handsets have offered this "groundbreaking" technology for many, many years.

It's even worse to think you need to live in China to actually be able to slot two physical SIM cards into one of Apple's hot new mobile devices, while the rest of the world is left dealing with a complicated nano-SIM/eSIM setup.
By "rest of the world", we only mean
10 countries
and a grand total of 14 wireless carriers, although if it makes you feel any better, a 15th name should be added to the list sometime in the near future.
We're talking about Sprint, America's unfashionably late fourth industry player, which is currently blaming poor "timing" for its initial absence from the eSIM party. While the "Now Network" is not ready to share an estimated date for the activation of this essential feature, Apple itself remains tight-lipped regarding the
software update "coming later this year"
to actually enable the technology on the iPhone XS and iPhone XS Max.

A host of smaller US operators is also hustling to support eSIM and therefore dual SIM for adopters of Apple's newest iPhone generation, as T-Mobile CTO Neville Ray suggests the Cupertino-based tech giant caught the wireless industry off guard, with "a lot of that eSIM stuff" coming "pretty late in the process."
If you're still having trouble wrapping your head around all this "eSIM stuff", Apple has answers for pretty much every question at a
new support webpage here
. Among others, it turns out you'll need a QR code or a carrier app from an eSIM-supporting network to activate the functionality, with an unlocked iPhone obviously required to be able to use two different carriers, and no double CDMA compatibility.

That last part means you can combine Verizon or Sprint with AT&T or T-Mobile service, but not Verizon with Verizon, Sprint with Sprint, and certainly not Verizon with Sprint.