The iPhone XS' eSIM will only be supported in 10 countries worldwide
9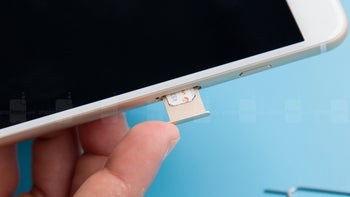 For the first time ever, we are about to get iPhones that actually support two SIM cards — two separate lines with their own phone numbers, data limits, and stats. While it may sound weird to some, there are parts of the world where owning two cards is a norm, either because it nets one a better deal when they combine different packages for calling and data, or because some carriers give away SIMs with basic lines as gifts towards bigger contracts, or other reasons.
In other words, if Apple wants to expand to more markets, the inclusion of Dual SIM was kind of inevitable. Yet, Apple had to do it in its own Apple way!
Instead of wasting space and making room for a larger tray and a second SIM card, Apple went the eSIM way. The only exclusion here being China — since eSIM tech isn't available in that country, it will get its own model, with a tray, which can hold two SIMs. The rest of the world will get the "fancy" version.
Well, "the rest of the world" is kind of an overstatement. Apparently, there aren't many carriers around that support eSIM just yet. Here is a full list of countries and service providers that can offer that service:
Austria
Canada
Croatia
Czech Republic
Germany
Hungary
India
Spain
United Kingdom
USA