There's a Sony Xperia XZ3 with 6GB RAM, but you can only have it in Taiwan
7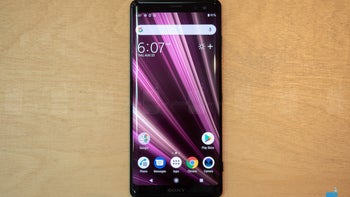 Sony's third high-end smartphone of the year (fourth, if you also count the smaller
Xperia XZ2 Compact
) has pretty much the same big problem as the
Xperia XZ2
and
XZ2 Premium
, not to mention last year's
Xperia XZ Premium
and XZ1, as well as each and every one of the company's flagship mobile devices in recent history.
At a recommended price of $900, it's practically impossible for the
Sony Xperia XZ3
to compete against Samsung's
Galaxy Note 9
, LG's various powerhouses, or a budget-friendly champion like the
OnePlus 6
stateside.
Granted, the
Note 9
,
V35 ThinQ
, and Apple's
iPhone X
can also be considered wildly overpriced, but the thing is the
Xperia XZ3
doesn't even offer the best specs and features available right now.
While the
Galaxy Note 9
starts at 6GB RAM and 128GB internal storage space, going all the way up to 8 and 512 gigs respectively in its top-of-the-line configuration, only one
XZ3
variant was unveiled at IFA Berlin last week with 4 gigs of memory and 64 of local digital hoarding room.
As it turns out, there's also a 6GB RAM version that wasn't announced at the European trade show, probably because it will never see daylight on the old continent or in North America. In fact, for the time being, the Sony
Xperia XZ3
is only listed as coming soon with the two extra gigs of memory in Taiwan. And even around those parts, the phone will cap off at 64GB internal storage space.

Keep in mind that the Xperia XZ2 Premium costs $100 more than the XZ3 in the US with 6GB RAM, as well as dual rear-facing cameras, a larger battery, and a smaller but higher-resolution screen. Then again, the Xperia XZ3 sports an OLED panel.

Still, it would have been nice to include more RAM (and a second camera, and a bigger battery) in that brand-new $900 US package. Instead, we're guessing a number of Asian markets will get the multitasking-friendly XZ3 configuration... at a sky-high price.