The Sony Xperia 1 is overpriced no more after Best Buy's first serious discounts
7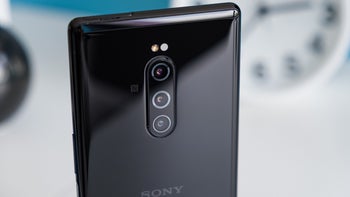 The
Xperia 1
has to be one of the most overlooked high-end Android smartphones released this year, but despite a highly unusual aspect ratio and arguably excessive price, we feel like Sony's newest flagship deserves a little bit more attention from power users in general and "cinematic" content consumers in particular.
Typically available at a prohibitive $950, the extra-tall 6.5-inch powerhouse recently
scored a cool $100 discount
in an Amazon-exclusive edition with hands-free Alexa support, but if that didn't feel like a compelling enough deal (because it wasn't), Best Buy is now offering much heftier savings... with a few strings attached. The unlocked Sony Xperia 1 can be purchased for as little as $699.99, but only if you don't have a problem activating the handset upfront on a new Verizon account or a new line of service with the nation's largest carrier.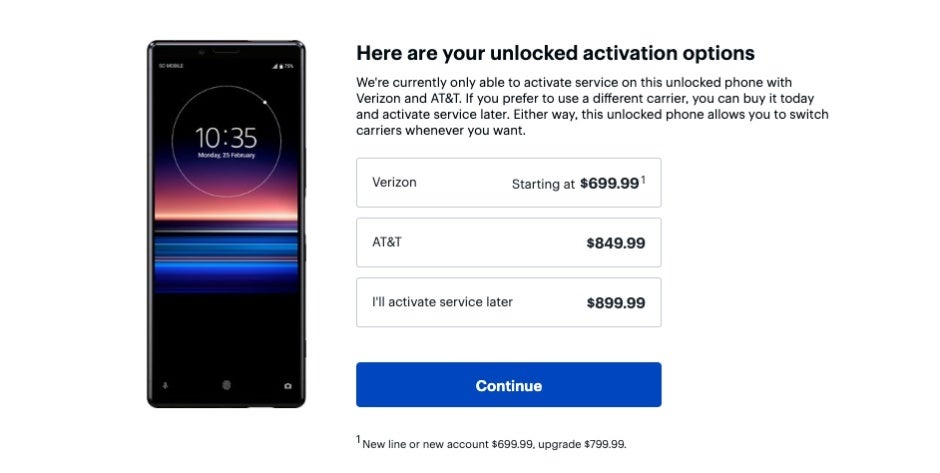 Upgrading Big Red subscribers will instead be charged $799.99 after a decent $150 discount of their own, while those looking to activate the Xperia 1 on AT&T can only save 100 bucks, needing to cough up $849.99 right off the bat. Finally, choosing to activate wireless service later will see you pay $899.99, which isn't exactly a stellar deal. But if you can get the phone at 700 bucks, you should definitely consider doing so.
Powered by a top-notch Snapdragon 855 processor, the
Sony Xperia 1
is naturally just as blazing fast as
Samsung's latest high-enders
, which normally cost a lot more than $699.99. While things like wireless charging support and a headphone jack are missing, this beast does at least come with a microSD card slot in addition to 128 gigs of internal storage space. You also get a respectable 6 gigs of RAM, super-versatile triple 12MP rear camera setup, state-of-the-art stereo speakers, a water-resistant body, and for better or worse, a massive "CinemaWide" 6.5-inch OLED display with a resolution of 3840 x 1644 pixels and 21:9 aspect ratio.
Check out the deal here
Recommended Stories