Get a pair of Sony LinkBuds S with a generous discount right now!
We may earn a commission if you make a purchase from the links on this page.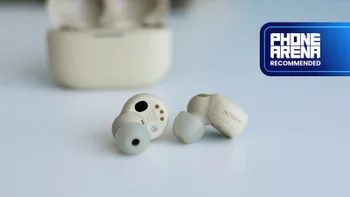 If you're in the market for a new pair of truly wireless earbuds, you might want to check out the Sony Linkbuds S, especially now that the model is
26% off on Amazon
. These bad boys are made to fit comfortably and stay in place for hours on end, and the sound quality is really impressive. Plus, they feature all the bells and whistles that make
Sony
audio products great!
Of course, one of the coolest things about the Linkbuds S is that they come equipped with Sony's notorious noise-canceling tech. Built-in microphones and advanced noise-canceling will automatically adjust to your environment and keep you in your own world. This means the LinkBuds S can help block out all the annoying background noise around you, making them perfect for when you're on the go or in a noisy environment.
Another plus is the battery life. These earbuds can last up to 8 hours on a single charge, and with the charging case included, you can get an additional 24 hours of listening time. And if you're in a hurry, quick charging capability gives you one hour of playback time with just a 10-minute charge.
You can easily control the earbuds by using touch controls to play, pause, and skip tracks, adjust volume, or even access your voice assistant with a simple tap or swipe. They are also compatible with various voice assistants, such as Siri, Alexa, and Google Assistant.
When it comes to design, the Sony Linkbuds S look sleek and stylish and are available in different colors to suit your personal style. You can check out our review, but the title says it all: "
Light as air, noise canceling as AirPods Pro
." If you're not convinced, you can also check out our
best wireless earbuds pick
for more options.
Also Read: