2021 smartphone market forecast: big rebound as 5G drives demand, foldables show promise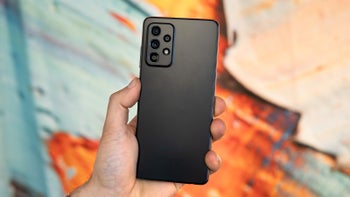 Demand for smartphones nosedived in 2020 as a result of the COVID-19 pandemic, but new research shows that the global smartphone market is on track to rebound quickly in 2021.
The smartphone market is rebounding quickly thanks, in part, to 5G
DigiTimes Research
forecasts
that global smartphone shipments will reach 650 million units in the first half of 2021. Both the first and second quarters are set to register double-digit growth.
Shipments for the whole of 2021 are set to hit 1.32 billion units, an impressive increase of 6.4% versus the numbers posted in 2020. Unsurprisingly, 5G handsets are a key reason for the forecasted growth.
It's believed 5G smartphones will account for 500-530 million units in 2021, jumping up to 80% over last year's figure. Apple will be the leader in this segment thanks to the hugely popular
iPhone 12
and upcoming
iPhone 13
.
Adding 4G smartphones into the equation means the smartphone market should be led by
Samsung
, at least in the first half of 2021. It'll be followed by Apple, Xiaomi, Oppo, and Vivo.
Huawei wasn't mentioned by name, but that's probably because of its quick fall from grace. In the space of one year, the brand has gone from being the world's number one smartphone manufacturer to falling out of the top 5.
The foldable smartphone segment is also showing promise
One other smartphone segment showing huge potential is the foldables market.
DigiTimes Research
expects shipments to reach 18-20 million units in 2021, with Samsung's Galaxy Z series accounting for just under 40% of the total.
Though Samsung currently dominates the emerging product category, by the end of 2021 it'll face competition from Google's
Pixel Fold
and other devices from the likes of
Xiaomi, Oppo, and Vivo
.